Creamy Mac and Cheese Cups topped with Crispy Shiitake Mushrooms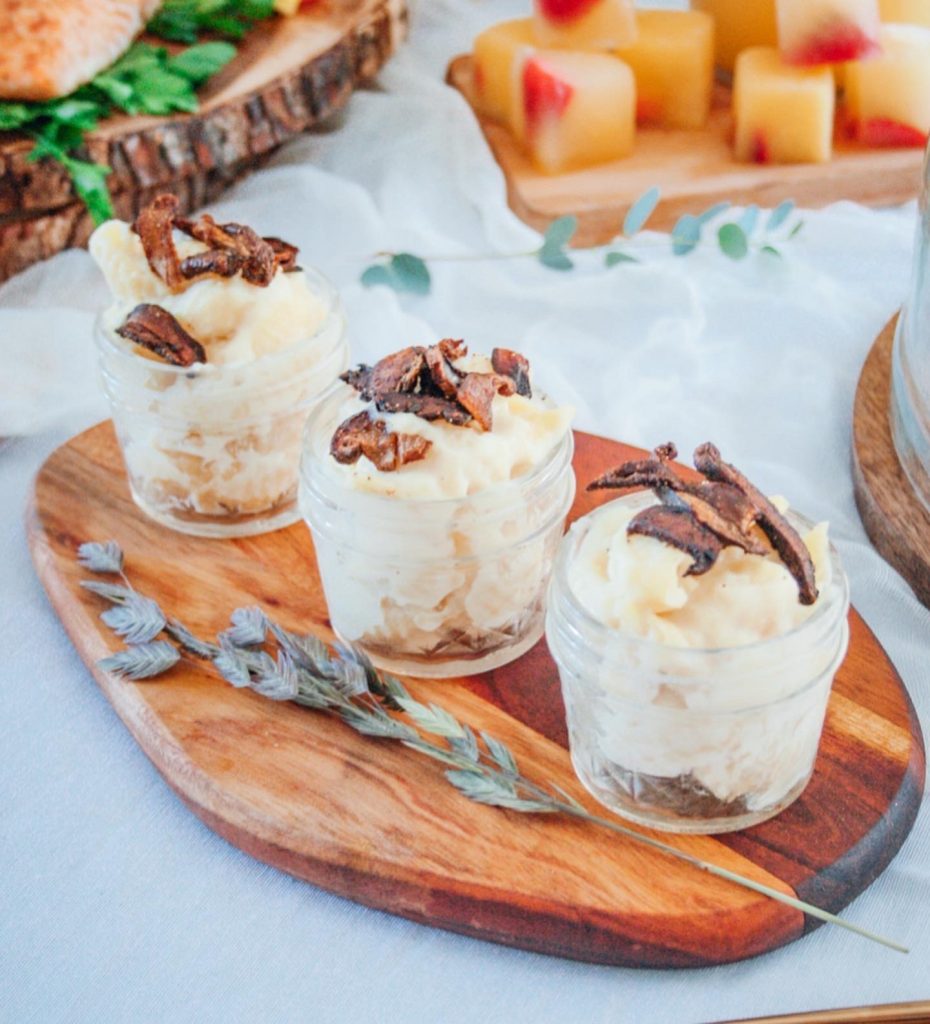 Creamy mac and cheese topped with strips of umami flavored shiitake mushrooms
Ingredients:
1 box of medium sized shells, cooked and drained
2 tablespoons butter
2 tablespoons flour
2 cups of whole milk
2 cups of grated cheddar cheese
2 cups of shittake mushrooms, stems removed cut into thin strips
2 tablespoons olive oil
Trader Joe's umami mushroom seasoning (or salt and pepper)
Directions:
1. Pre heat oven to 350′
2. Place sliced mushrooms on a parchment lined baking sheet and drizzle olive oil on top then season with umami mushroom seasoning. (If you do not have that seasoning you can use salt and pepper in its place.) Place in oven and allow mushrooms to cook while you prepare mac and cheese.
3. In a large pot, melt butter.
4. Once bubbly, add flour and mix until a thick paste forms.
5. Slowly add milk to the pot, stirring with a whisk until it thickens. Once thick, remove pot from heat and add add cheese.
6. Mix until cheese has melted and is combined with the sauce.
7. Add cooked pasta to the sauce and mix well.
8. Serve mac and cheese in individual sized ramekins or serving dishes and top with cooked mushroom slices.