Bananas Foster Matzo Brei with Chocolate Sauce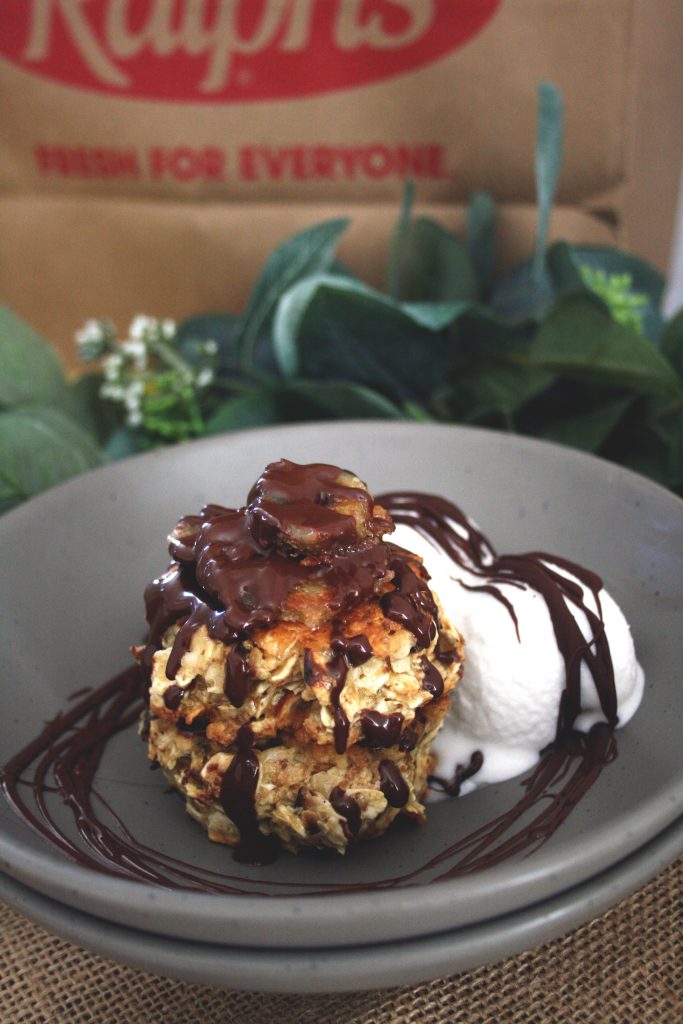 #ralphspartner I teamed up with Ralphs Grocery to bring you something delicious for Passover! Banana Foster Matzo Brei! Thick stacks of Matzo Brei layered under Caramelized Bananas and Smooth Chocolate Sauce, this is sure to be a family favorite!  Ralphs Grocery has a great selection of of Kosher for Passover items and has been working hard to keep you stocked for the holiday! Check out my stories to shop for all your seder plate necessities HERE. 
Ingredients:
Matzo Brei
4 matzo
3 eggs
Salt
Black pepper
Caramelized Bananas
2 bananas, peeled and sliced into thin rounds
1/2 cup of sugar
Chocolate Sauce
1 cup chocolate chips combined with 1 teaspoon oil
Ice cream for serving
Directions:
1. Break matzo into pieces and soak in a bowl with water until softened.
2. Whisk eggs together and season with salt and pepper.
3. Drain water from matzo bowl and combine matzo pieces with eggs.
4. Heat up a large frying pan with two tablespoons oil and fry matzo batter in batches until golden brown on both sides.
5. In the meantime, heat up a medium sized frying pan with two tablespoons oil.
6. Combine sliced banana rounds with sugar then cook in heated pan on medium flame until bananas caramelize.
7. Place chocolate chips and 1 teaspoon oil in microwave safe dish and heat up on 30 second increments until chocolate has melted and is smooth.
8. Serve cooked matzo brei with caramelized bananas, chocolate sauce and ice cream.