Honey Soy Glazed Drumsticks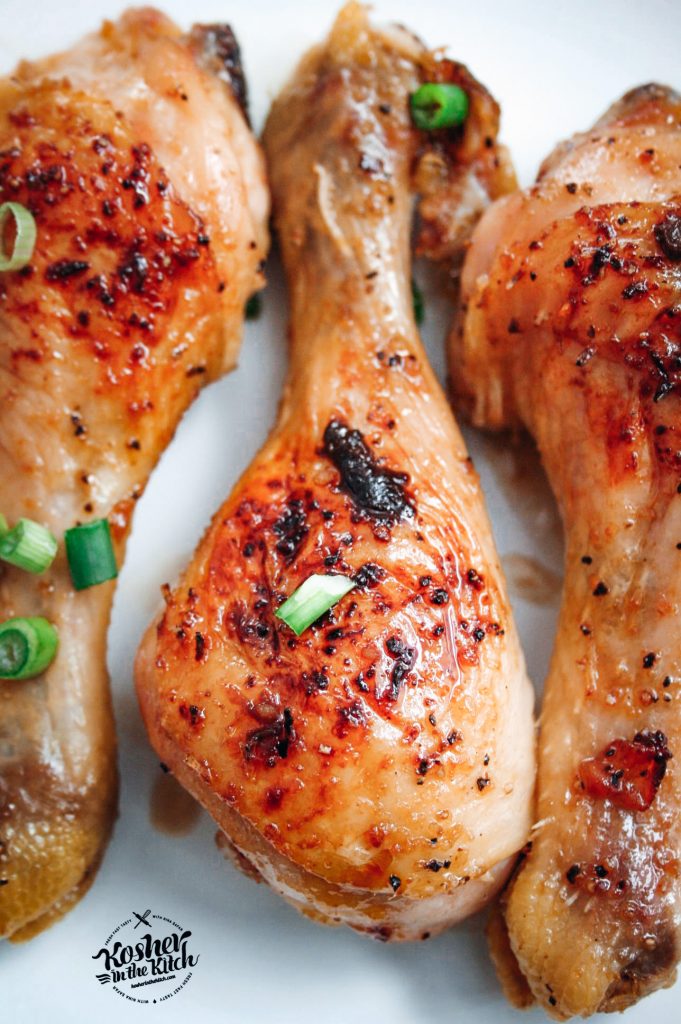 Sweet sticky soy glazed drumsticks are perfectly delicious for an easy weeknight meal or  Shabbat dinner.  Adults and kids alike will be licking their fingers wanting more.
Ingredients:
8 chicken drumsticks
1/4 cup soy sauce
1/4 cup honey
1 tsp. crushed ginger
1 tsp. crushed garlic
1 tablespoon olive oil
1/2 t salt
1/2 t montreal steak seasoning (or 1/4 tsp black pepper)
Directions:
Combine soy sauce, honey, garlic and ginger. Set aside. Place chicken in a large baking dish. Drizzle olive oil on top. Season with salt and montreal steak seasoning. Cook on 350 for 15 minutes then pour sauce on top of chicken and continue cooking for an additional 40 minutes or until cooked through.