Funfetti Cake in a Jar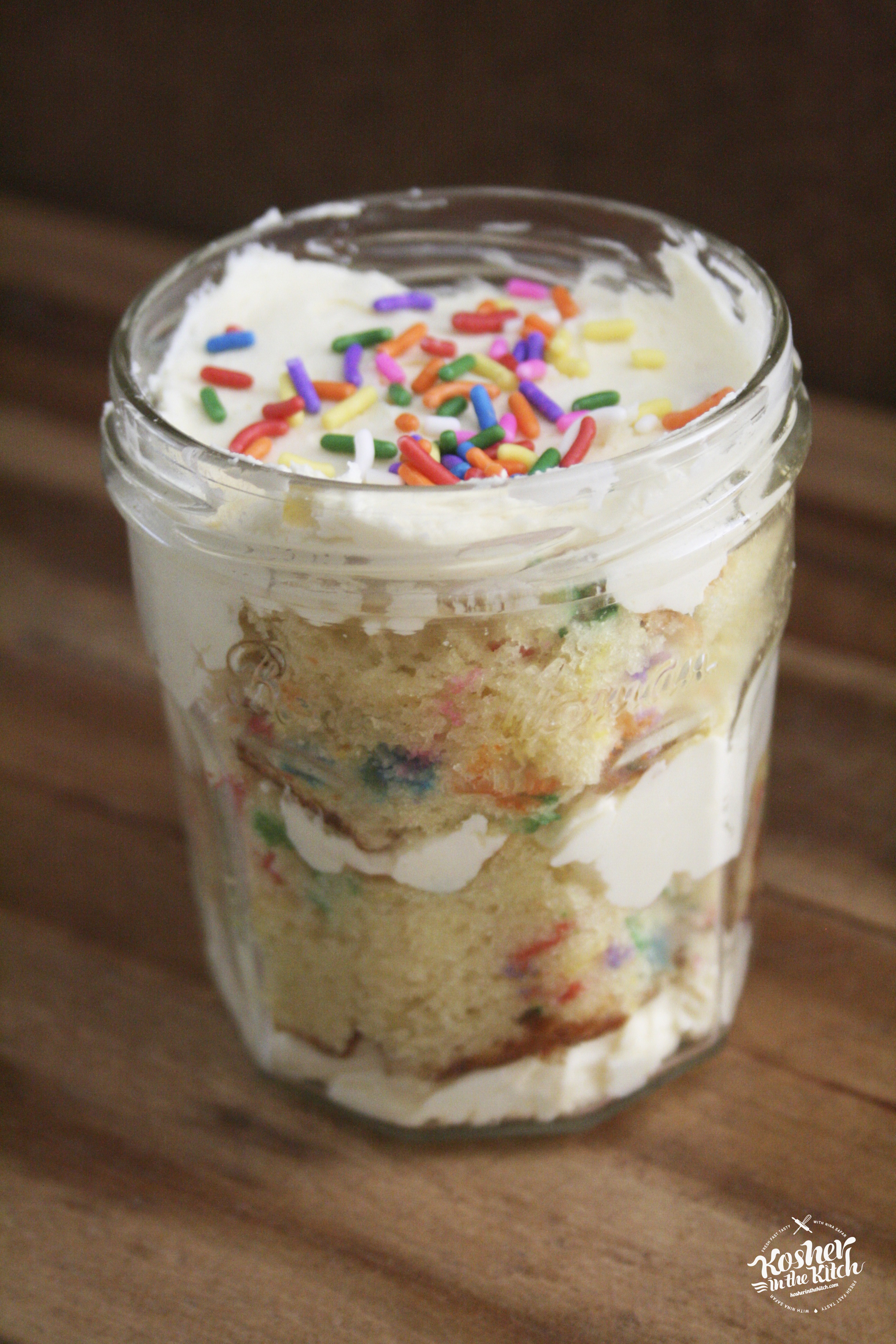 My sis in law Shany gave me the brilliant idea to serve cake in a jar for Purim. Immediately I started thinking of what I myself would like to eat (since there is no way I am spending time baking something unless I'm going to enjoy every bite eating it!) At first I thought of Lemon Blueberry Cake in a Jar but my son had his mind set on sprinkles (we were on a sprinkles kick from baking Funfetti Cheesecake Hamantaschen for Purim) so we decided upon Funfetti Cake in a Jar! It's my mom's Classic Yellow Cake with sprinkles added in. It's a great project to do with kids since you don't have to worry about them messing up the cake. In fact, the idea is to cut the cake into cubes and alternate layers of cut up cake with frosting.
Ingredients:
2 cups of flour
1 and 1/3 cup of sugar
3 tsp. baking powder
1 tsp. salt
1/2 cup of oil
1 cup of oj
2 eggs
1 tsp. vanilla extract
1/2 cup sprinkles
Directions:
Combine ingredients in a large mixing bowl. Bake in oven on 350′, in 9×13 pan for 40 minutes or until top is firm and toothpick inserted comes out clean.
Ingredients for Frosting:
1 box of confectioners powdered sugar
1/4 cup of soy milk
1 tsp. vanilla extract
1 stick of butter, softened to room temperature
Directions for Frosting:
Cream together and blend until smooth.
How to make cake in a jar:
Let cake cool off then cut cake into cubes. Place frosting in bottom of mason jar then top with cubes of cakes and add an additional layer of frosting and then a layer of cake on top. Finish off with a final layer of frosting and garnish with sprinkles.
Tips & Tricks: Swap the sprinkles for blueberries or chocolate chips.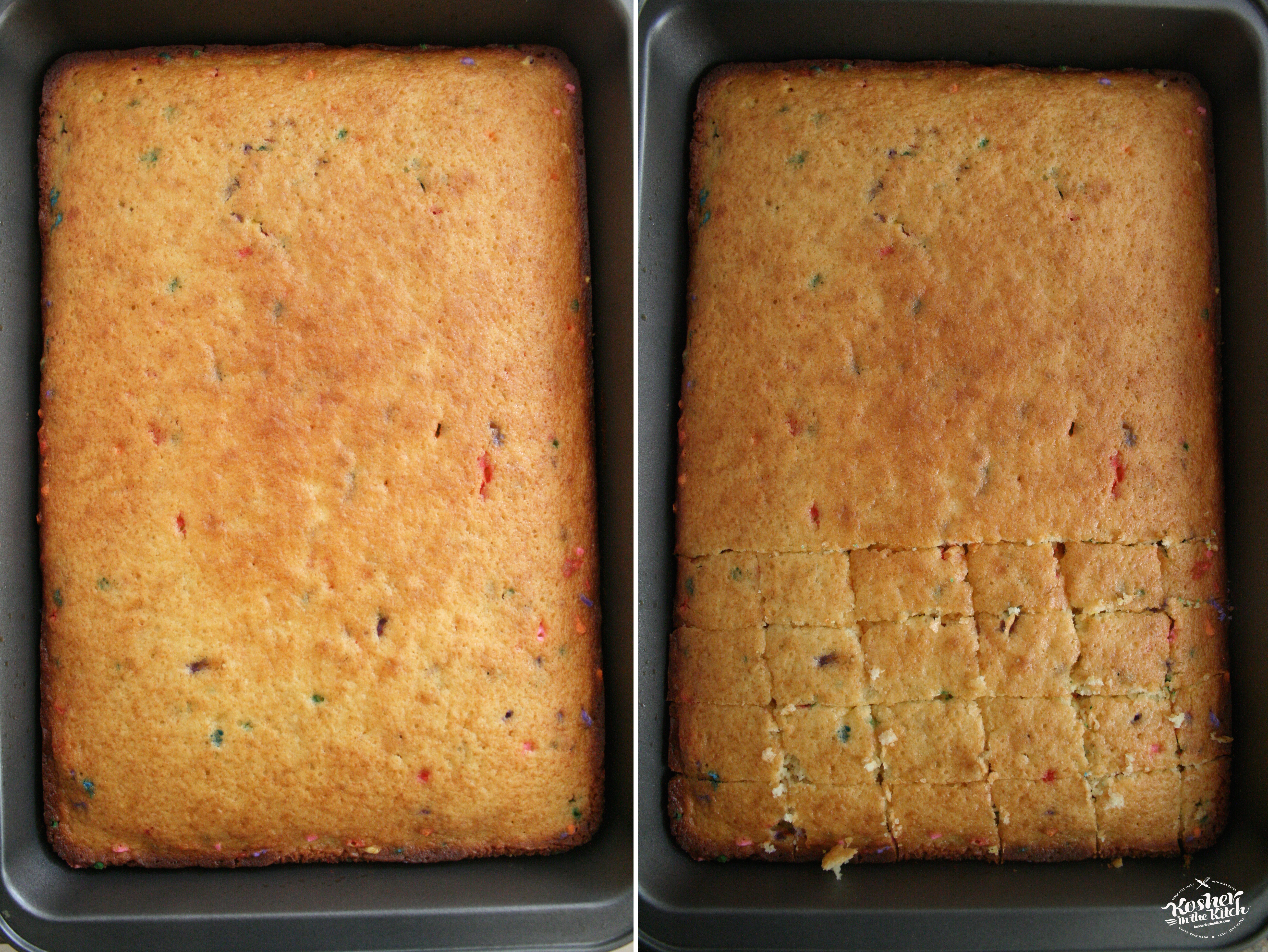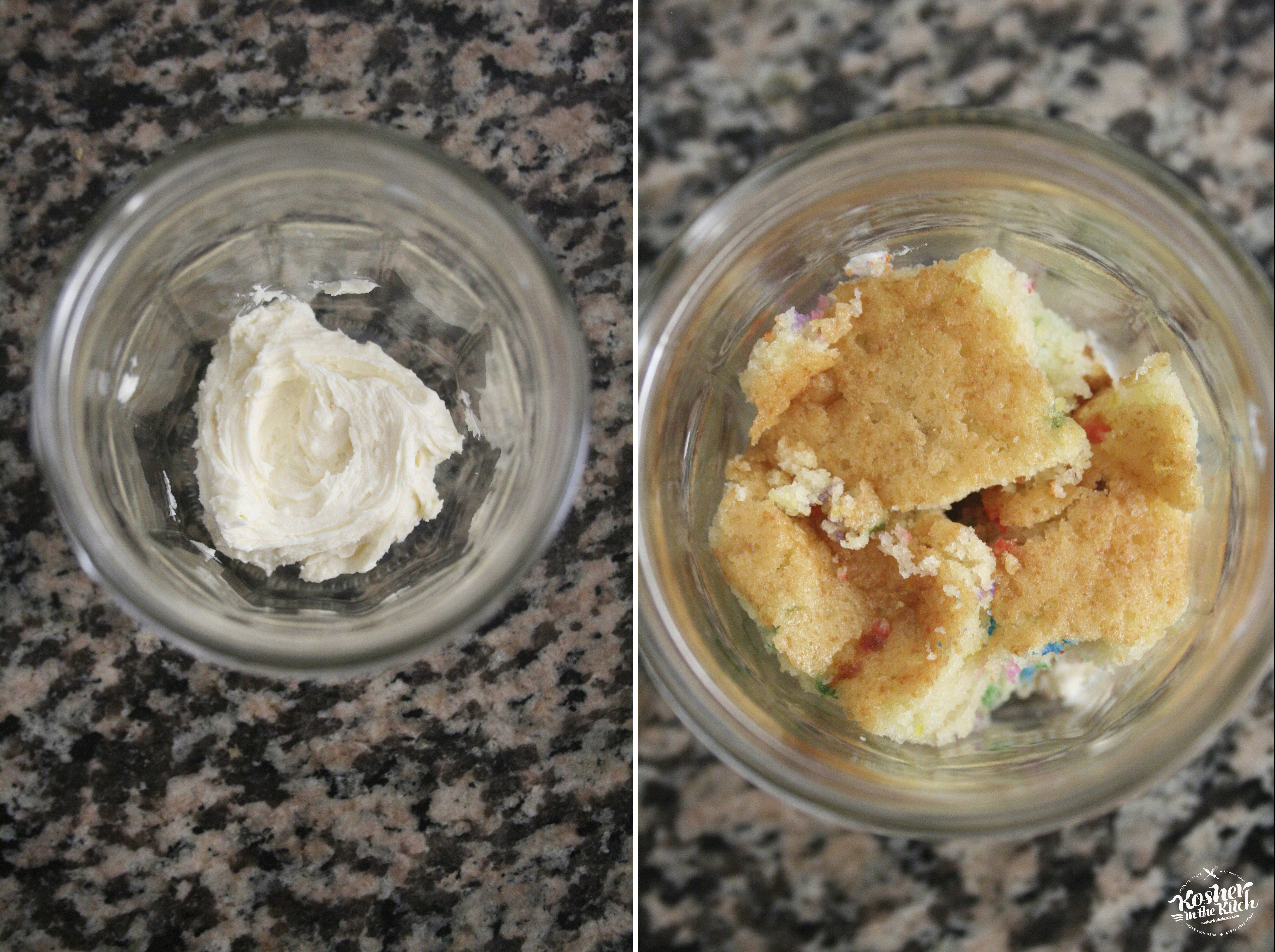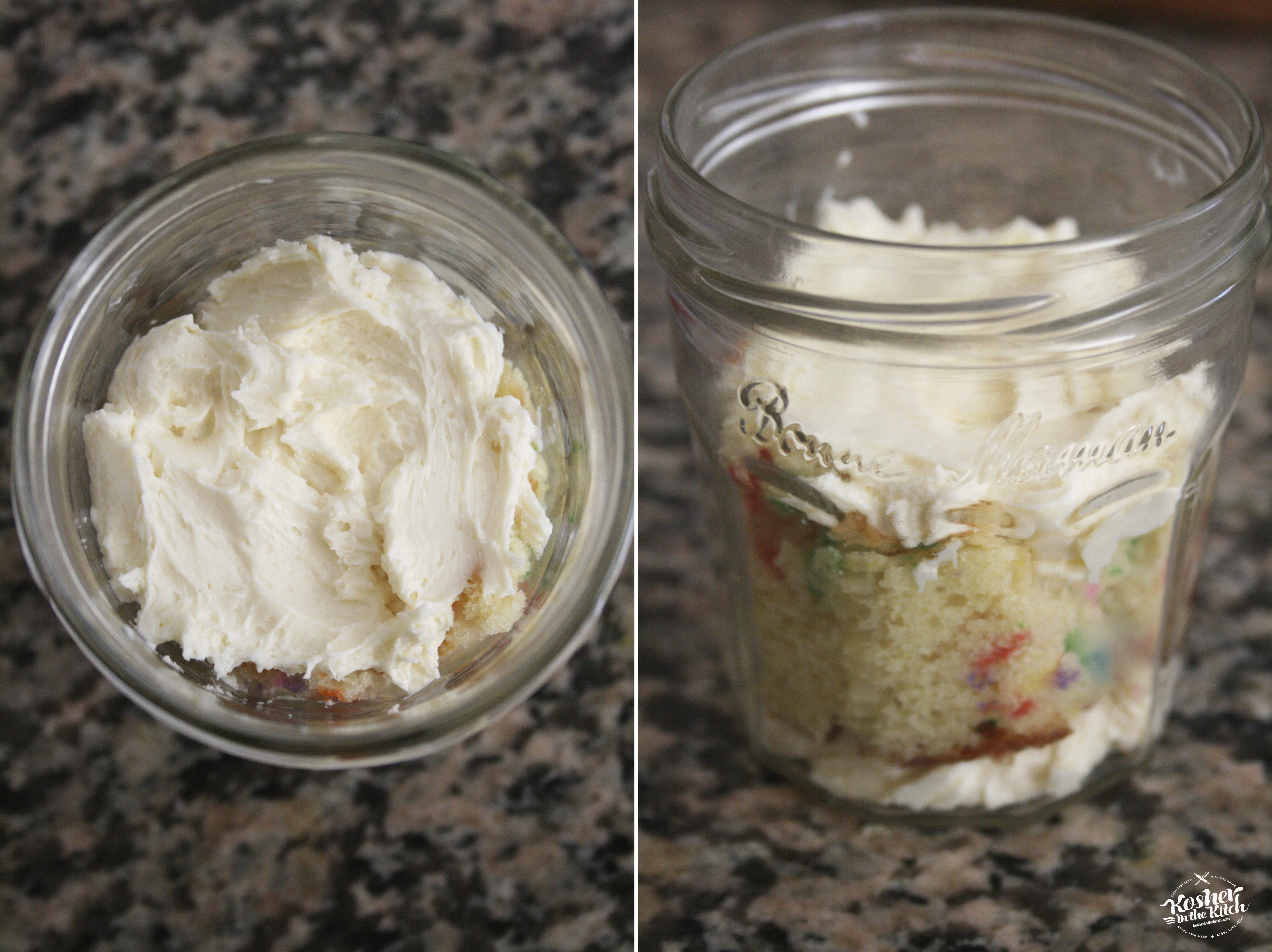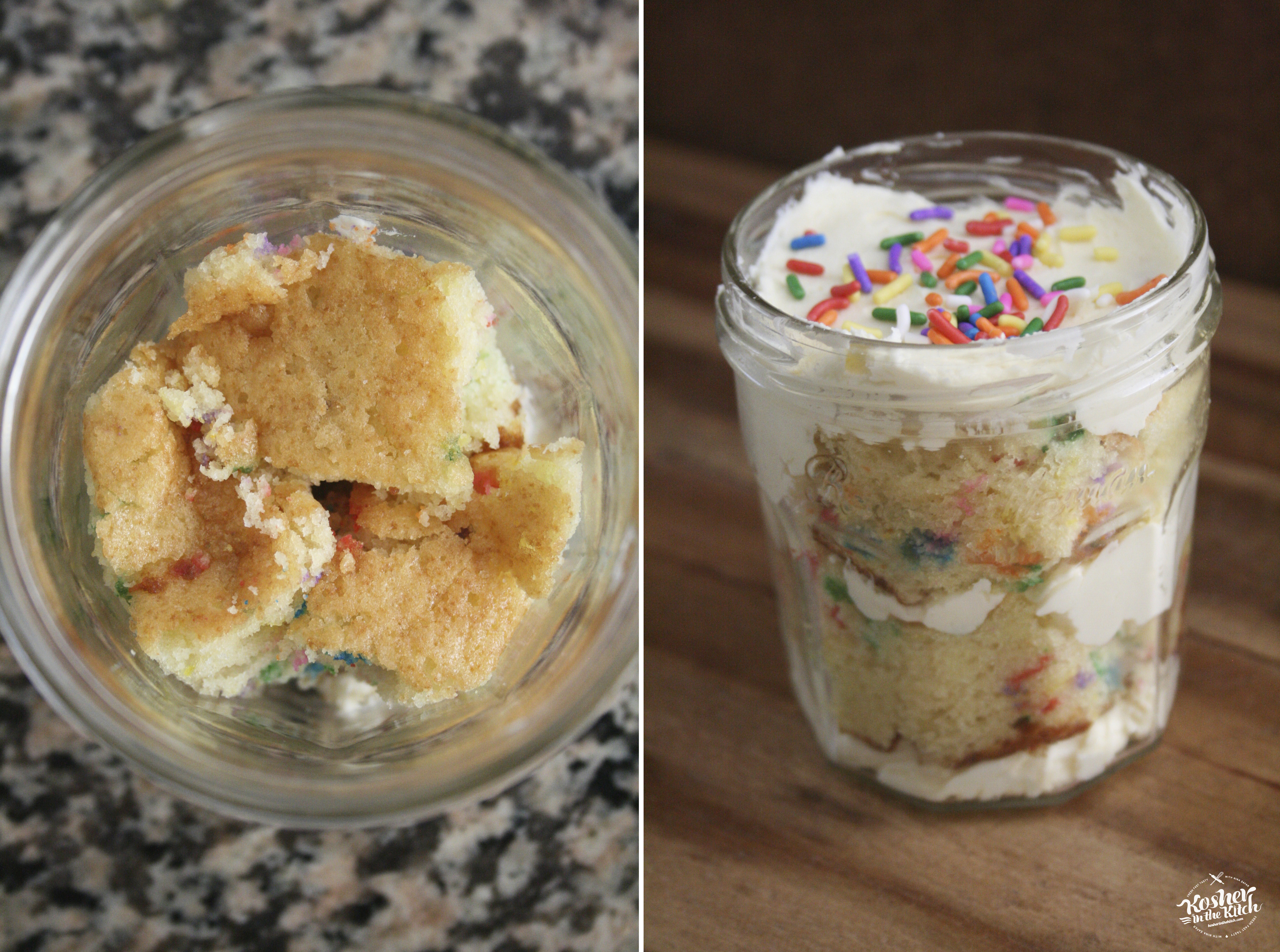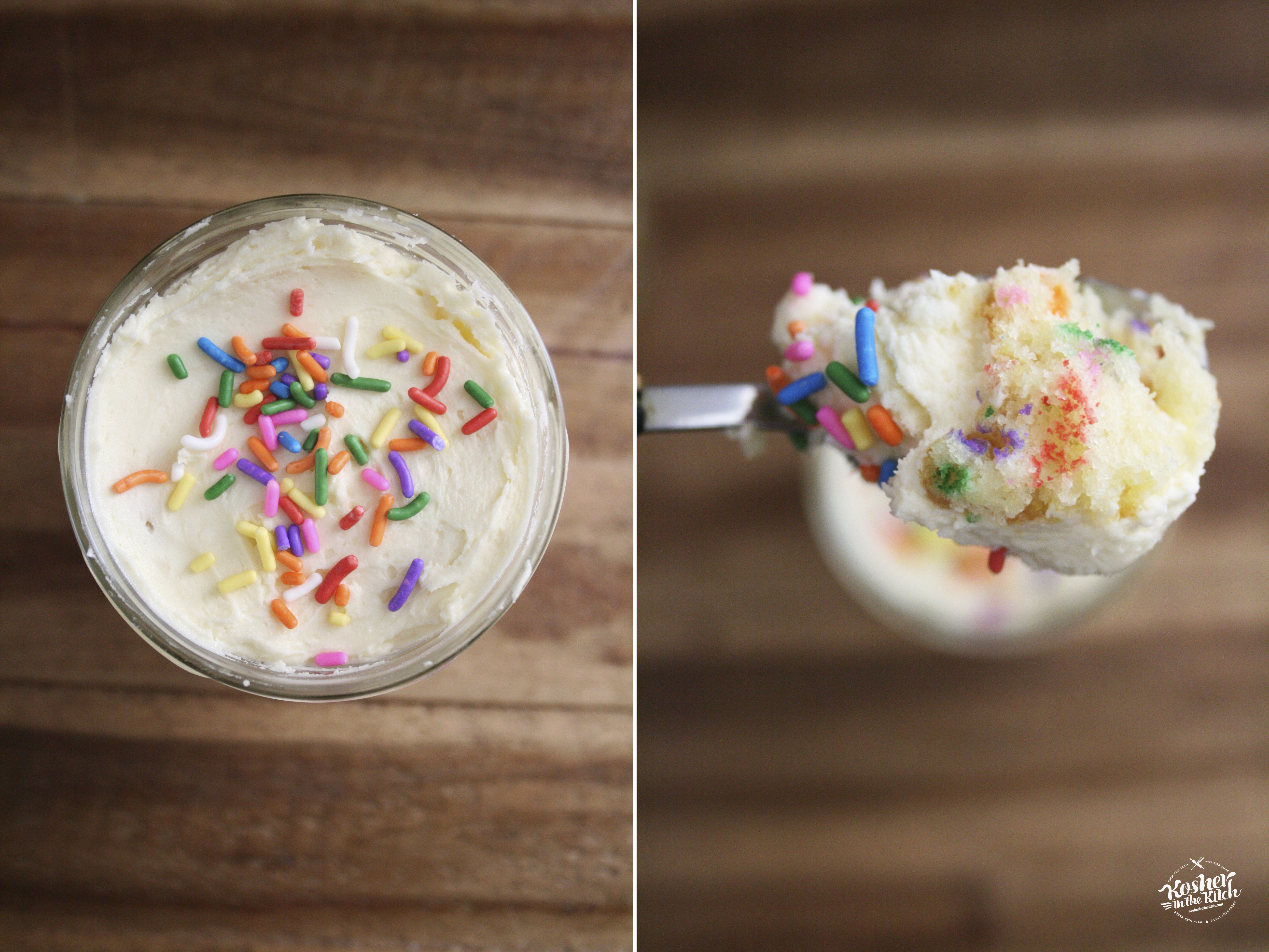 ~ Recipe submitted by Nina Safar