Easy Vegan Mushroom Tofu Stir Fry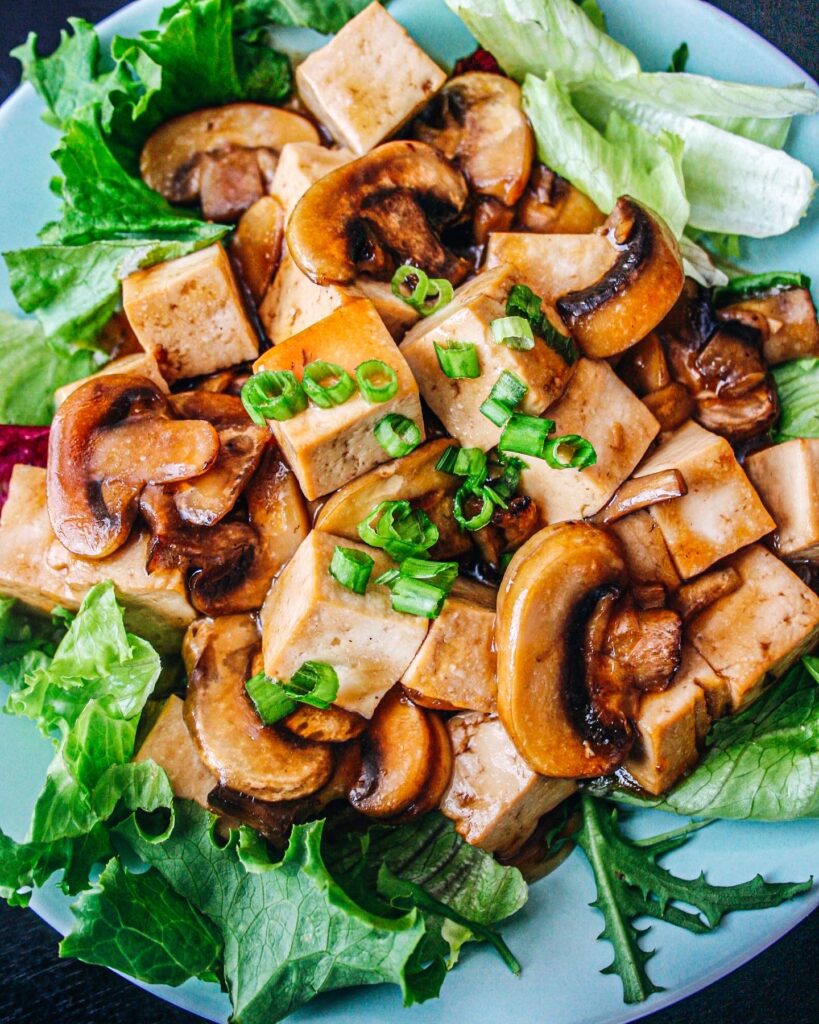 Easy vegan mushroom tofu stir fry with a honey soy sauce marinade. I absolutely love a good stir fry recipe, especially if it's quick and easy to prepare. The fact that it is also vegan makes it a fantastic addition to my weekly dinner menu. I like having a handful of meat free dishes on rotation to include in my weekly dinner menus, since it's usually cost effective and as a single mom I'm often shopping and meal planning on a budget. You can easily swap the mushrooms for any of your favorite vegetables. Broccoli, cauliflower, zucchini and green beans would all make wonderful alternatives to mushrooms if that is what you prefer. The final dish can be served over a bed of butter or romaine lettuce (as shown in the photo) or white rice, couscous, cauliflower rice, quinoa or your grain of choice.
Ingredients:
8 oz sliced mushrooms
12 oz extra firm tofu, drained and cut into cubes
1/4 cup honey
1/4 cup soy sauce
1/4 cup water
1 tablespoon corn starch
Directions:
1. Heat a large frying pan with 1 tablespoon of oil.
2. Add sliced mushrooms to the pan and cook until mushrooms are slightly browned.
3. Add cubed tofu to pan and cook until edges are slightly browned.
4. In a medium sized bowl, combine soy sauce and honey then add the mixture to the pan.
5. In a small bowl, combine corn starch and water whisking until mixture is smooth and combined.
6. Using a spatula, move mushrooms and tofu to the side of pan creating a well in the middle.
7. Pour corn starch mixture inside the well and whisk over medium flame until sauce forms and thickens.
8. Once sauce has thickened, combine sauce with mushrooms and tofu.
9. Serve with freshly chopped scallions.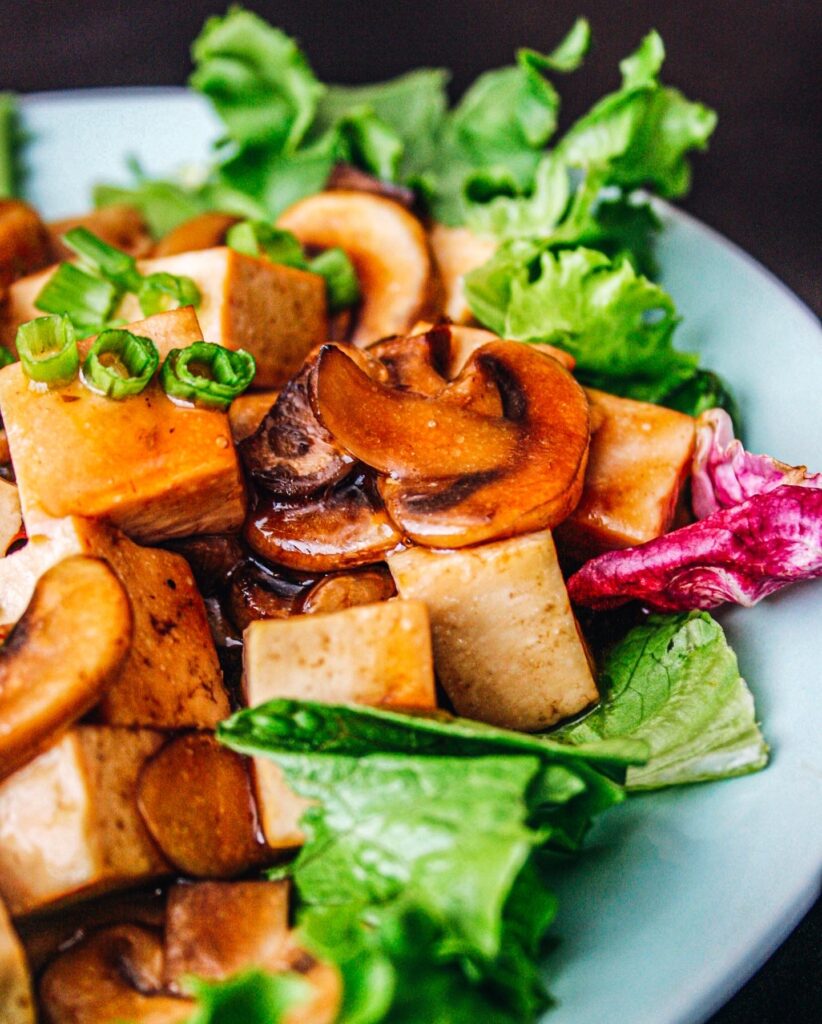 Tips & Tricks: If you want to learn how to drain tofu read this detailed article written by MasterClass. Click HERE for the article on how to drain tofu. Alternatively, if you are a meat lover you can replace the tofu with boneless skinless chicken breast.