Spinach Beef Taco Hamantashen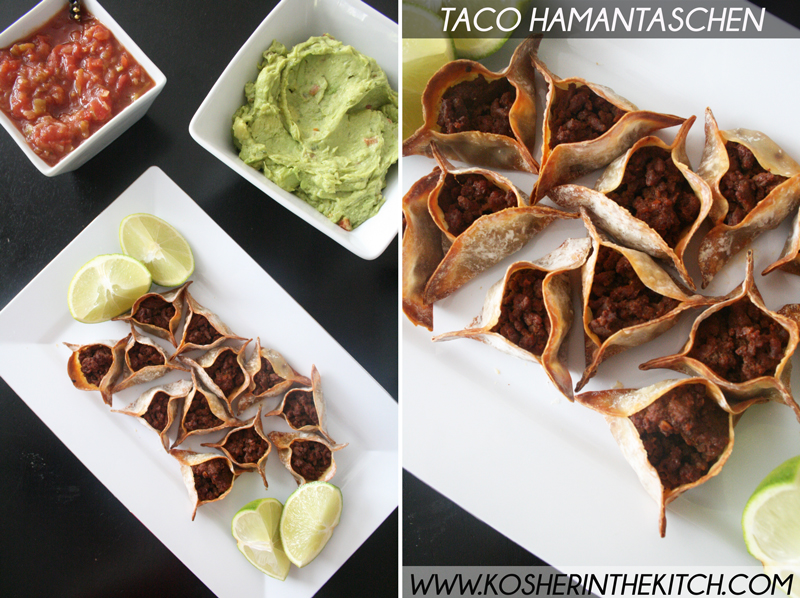 These came about by accident, as I had leftover taco meat and spinach from dinner and decided to use them along with some ravioli dough that I had in the freezer. You can use ravioli dough or wonton wrappers. Both come out nice and crispy in the oven which makes these taste like real tacos!
Ingredients:
1/2 pound ground beef
1 package of taco seasoning
1 cup of chopped spinach
Frozen ravioli dough pre-cut into circles, defrosted (or wonton wrappers cut into circles)
Directions:
Brown beef, then add taco seasoning. Add spinach and allow to cook for several minutes. Place 1 tsp of filling in center of each ravioli circle. Bake in oven on 375′ for 15 to 20 minutes until golden and slightly crispy.These would be great served with guacamole and salsa!
~ Recipe submitted by Nina Safar