Lemon Blueberry Cupcakes with Buttercream Frosting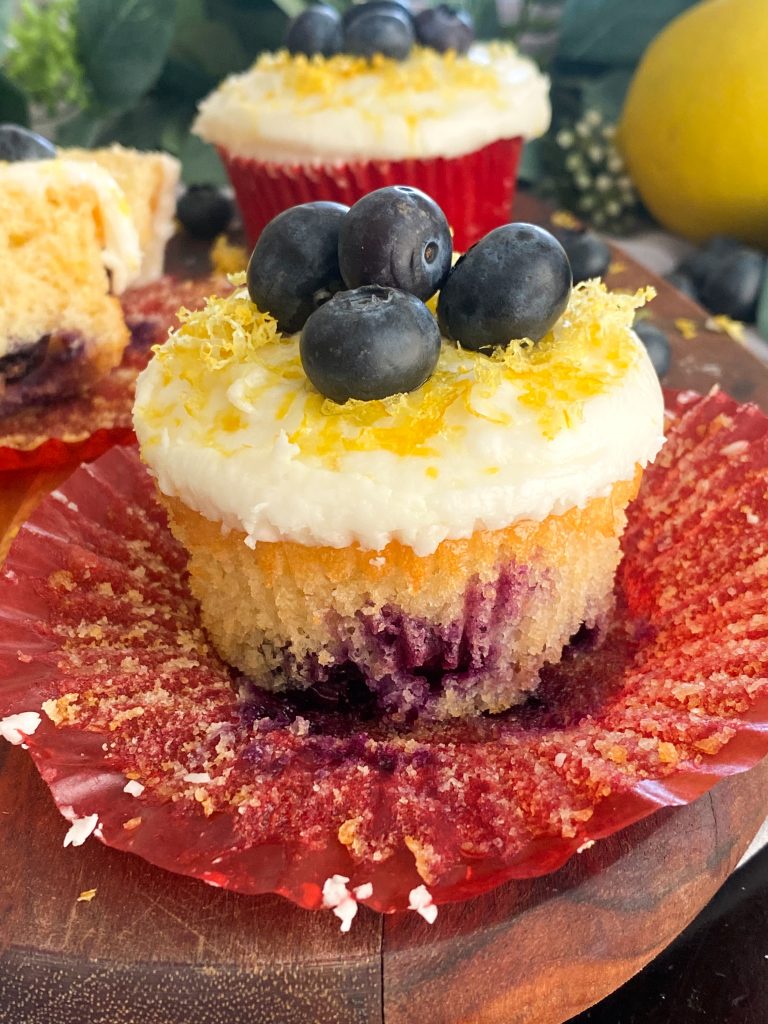 Lemon blueberry cupcakes with buttercream frosting screams SUMMER and eat me now.  Fresh and tart, it's the perfect summer time treat.
Ingredients:
2 cups of flour
1 and 1/3 cup of sugar
3 tsp. baking powder
1 tsp. salt
1/2 cup of oil
1 cup of almond milk
2 eggs
1 tsp. vanilla extract
lemon zest from two lemons
1/2 tsp. lemon extract
1 cup blueberries
Optional: extra lemon zest and blueberries for garnish
Ingredients for Buttercream Frosting:
1 box powdered sugar
1/4 cup almond milk
1 tsp. vanilla extract
1 stick butter or margarine
Directions for Buttercream Frsoting:
Cream together ingredients. Add water or milk to thin frosting, add more powdered sugar to create a thicker frosting.
Directions for Cake:
Combine cake ingredients in a large mixing bowl. Using an ice cream scooper, fill cupcake liners about 3/4 way full. Bake on 350′ for about 22 to 25 minutes. Allow cupcakes to cool off before frosting with buttercream frosting. Optional, garnish with fresh lemon zest and blueberries.