No Cheese Mac n Cheese with KOSHER Candied Beef Bacon Bits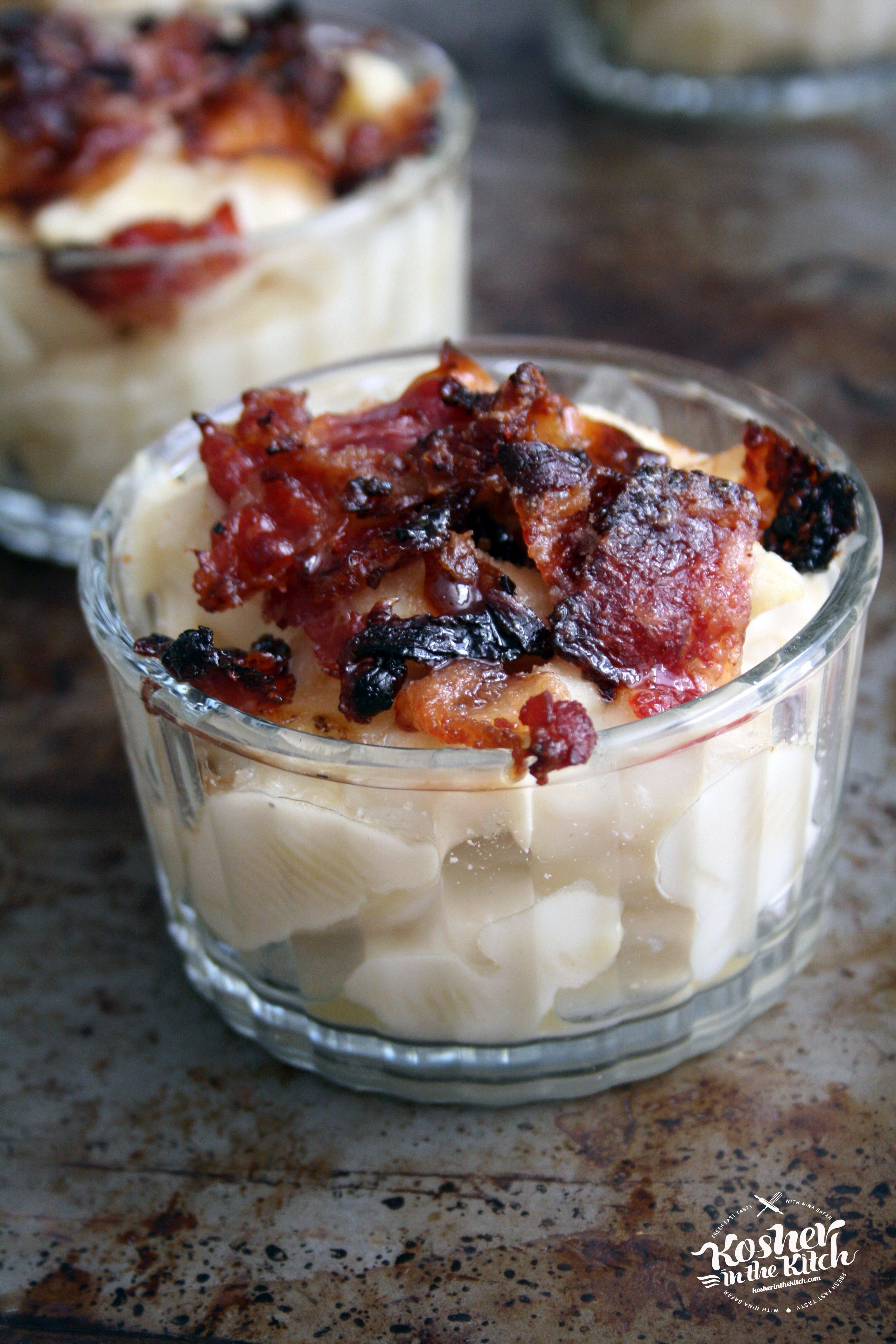 Ingredients:
8 oz. Kosher beef bacon
1/2 cup brown sugar
1 box (12oz) of your favorite shaped pasta (I like to use shells since it grabs the sauce best)
2 tablespoons margarine (earth balance or coconut butter can be used as well)
2 tablespoons flour
2 cups almond milk (soy milk or coconut milk can also be used, non flavored)
1 teaspoon salt
1/2 teaspoon black pepper
1/2 teaspoon garlic powder
1/2 cup of bread crumbs
Directions:
1. Cook pasta according to directions on package.
2. Rub brown sugar over kosher beef bacon strips then place on parchment lined baking sheet and bake on 350′ for about 10 minutes. Once cooked chop into into bite sized pieces and set aside.
3. Melt margarine in a large pot. Once it has melted add the flour and whisk it together with the melted earth balance. This will create a slightly thick paste.
5. Add soy milk to the pot and combine together with the "paste". Continue whisking over medium to high flame until sauce becomes thick.
6. Season sauce with with salt, black pepper and garlic powder.
7. Combine cooked pasta with sauce and place in large baking dish or individual ramekins or glass jars.
8. Top pasta with chopped beef bacon and bread crumbs.
9. Bake on 350′ for about 10 to 12 minutes.