Spinach Mushroom Lasagna Rollups
The first photo is before it was cooked, the following one is after it was cooked: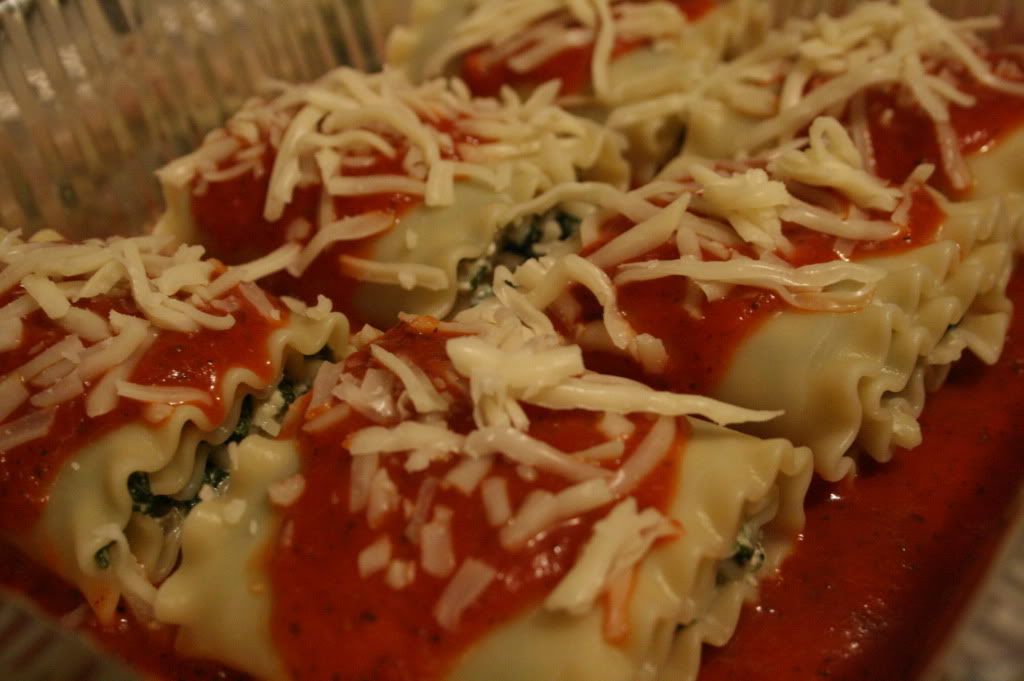 Ingredients:
1 package of lasagna noodles
1 jar of marinara sauce
container of mushrooms
1 package of frozen spinach
1 yellow onion
3 cloves of garlic
1 egg
1 small container of ricotta cheese
1 package of mozzarella cheese
2 9×13 pans
Directions:
Prepare lasagna noodles by following the directions on the box. Slice the mushrooms, onion and garlic and saute in a pan with some olive oil. Prepare the spinach as directed on box. When the mushroom mixture and the spinach are ready, combine in a bowl with the ricotta cheese, half the bag of mozzarella, and the egg. Once the noodles have been cooked, lay them out individually and spread some of the spinach/cheese mixture onto each one. Then roll them up, pour some sauce on top and cover with remaining mozzarella. Pour some sauce on the bottom of the pan, then place the roll ups in the pan, cover and bake on 350′ for about 45 minutes.
~ Recipe submitted by Nina Safar