Chickpea Quinoa Burger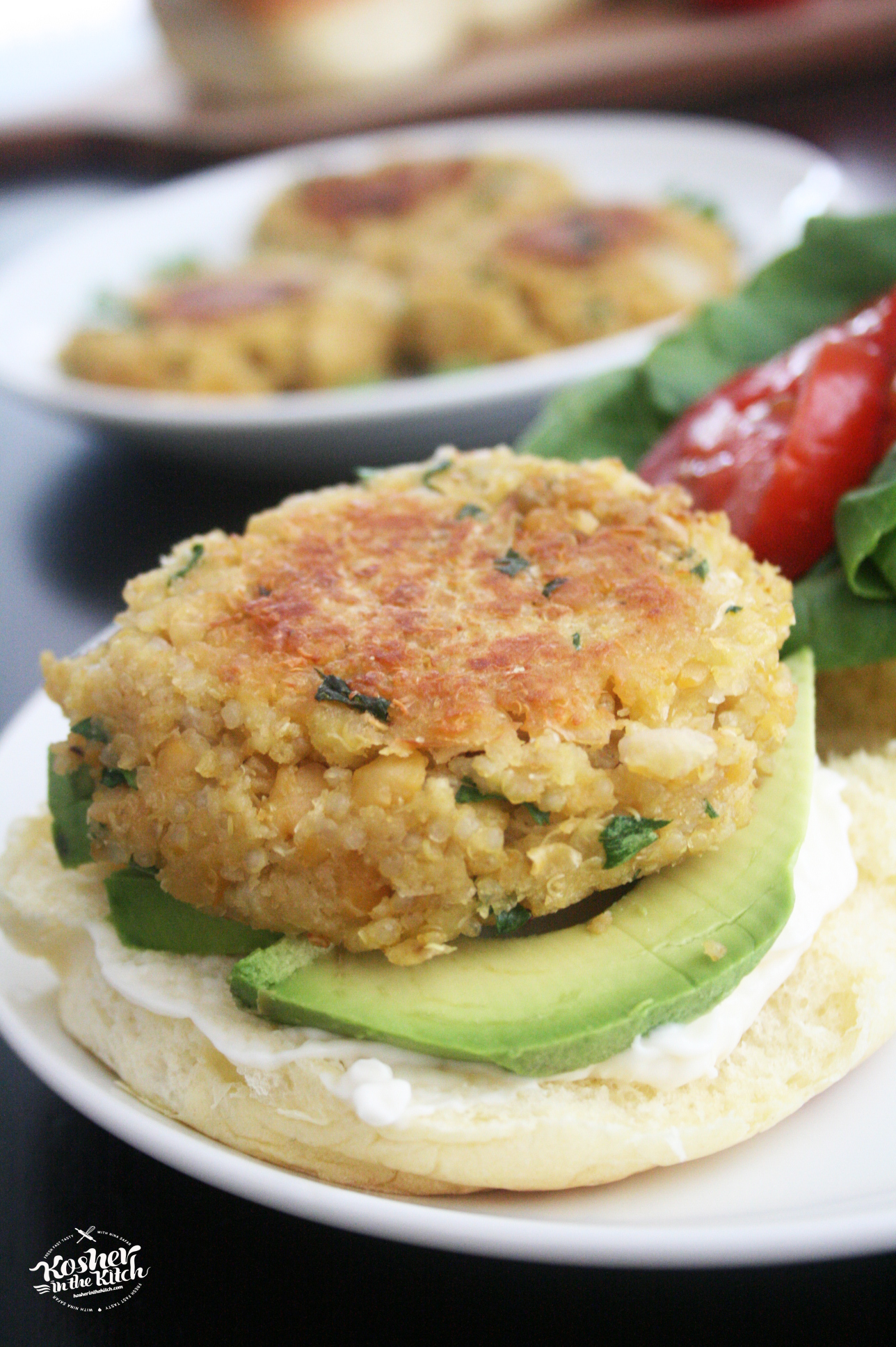 While beef burgers get all the spotlight in the summer months, it's great to have a tasty veggie burger up your sleeve. These are fantastic with some tahini sauce drizzled over them. To make tahini sauce simply combine tahini paste with lemon juice and some olive oil.
Servings: 6 patties
Ingredients:
1/2 cup of quinoa
1 cup veggie broth
1 small onion, diced
1 15oz. can of chickpeas
1 tablespoons chopped parsley
2 eggs
1/2 cup panko crumbs
1/2 t salt
1/4 t black pepper
1/4 t cumin
1/4 t cayenne pepper
Directions:
Place quinoa and veggie broth in a pot, bring to a boil then simmer until liquid is absorbed. Meanwhile, saute onions until translucent. Remove from heat and combine with cooked quinoa. Add in chickpeas and mash with a fork. Season with spices then add in eggs, panko crumbs and parsley. Combine well. Shape into patties. Heat up a frying pan with oil and cook until both sides are lightly browned. Serve on bun with mayo, tomato slices, avocado and lettuce. Would also taste great with bbq mayo or tahini sauce.
Tips & Tricks: Add in shredded zucchini, carrots or your favorite veggies to the mix before frying!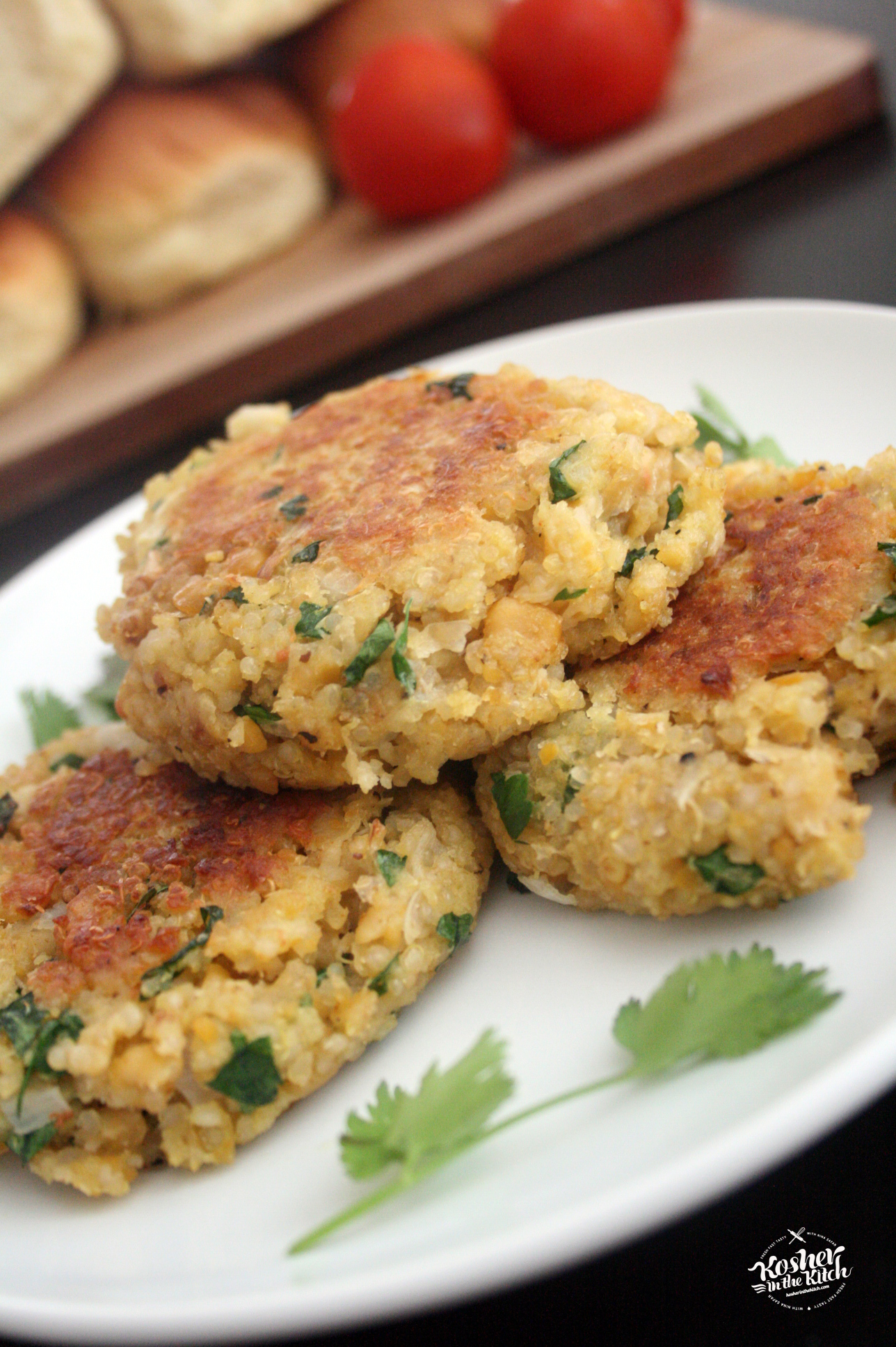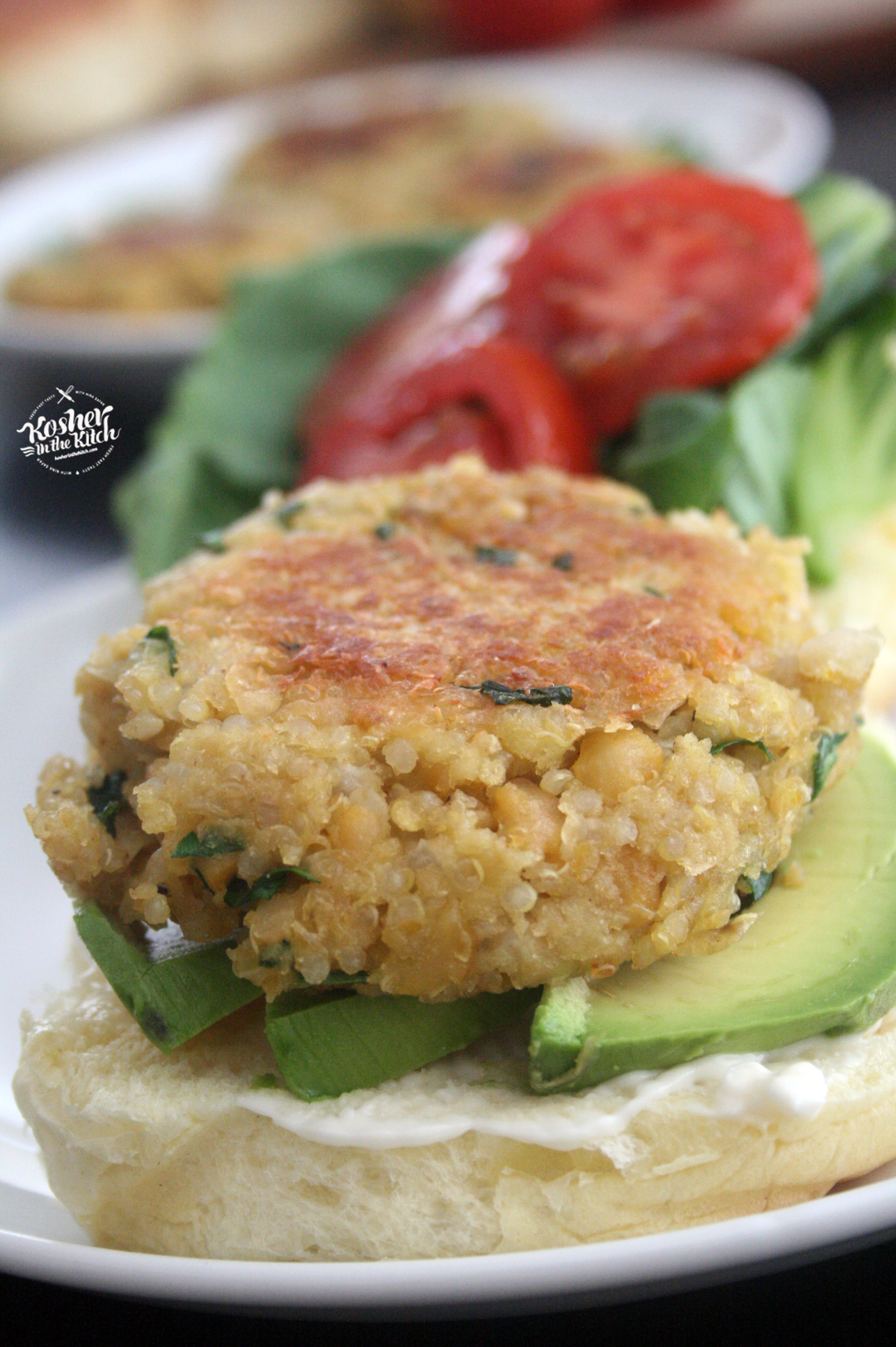 ~ Recipe submitted by Nina Safar