Best Donut Recipes
I'm no baker. While I love experimenting with dinner, when it comes to sweet desserts I usually stick to my comfy classics. Like my no fail fruit crumble (get the recipe HERE) and my moms best yellow cake (get the recipe HERE) and her easy chocolate cake (recipe found HERE) While I will hesitantly alter those recipes to come up with new treats (like this recipe for Smores Cupcakes and this one for Chocolate Chip Cupcakes with Cookie Dough Frosting) I don't really venture into territories unknown when it comes to baking. (my mind draws a blank when numbers are involved!) Since it's Hanukkah and everyone wants to celebrate by biting into a freshly powdered jelly donut (what, that's not on your to do list this holiday? Because it's totally #2 on mine. Right after eat latkes!) I have decided to search the web for you and select my fav donut recipes! (and by favorite I don't mean I have tested them out. They just all made my mouth water and I almost licked my screen) Enjoy this collection of best donut recipes and if you try any, leave a comment below letting me know if they taste as good as they look!
Best Donut Recipes:
Peanut Butter and Jelly Donuts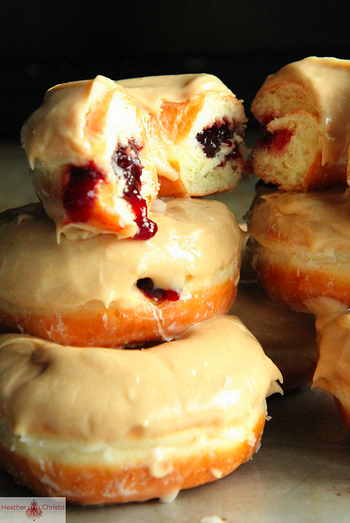 These peanut butter jelly donuts by Heather Christo look decadent and easy enough to make at home. Her step by step photos show you exactly what to do and the final product looks incredibly delicious.
Baked Pumpkin Donut Holes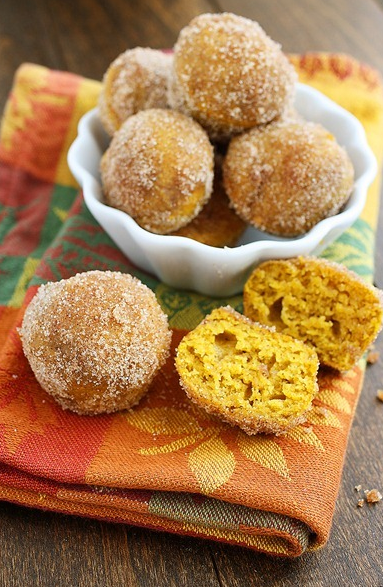 These pumpkin donut holes by Georgia Johnson of, "The Comfort of Cooking" are baked not fried which means you can indulge with no (ok less!) guilt. Also, there is pumpkin in there which means A. it's healthy(ish) and B. nothing screams it's holiday season let's celebrate like pumpkin.
Chocolate Donut Holes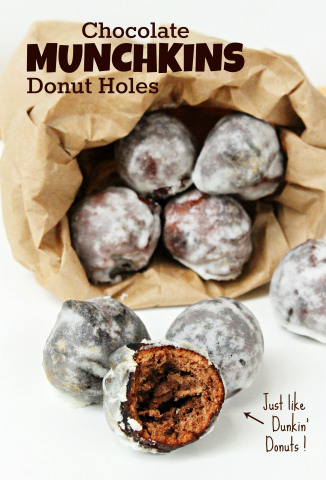 These chocolate donut holes by "Teenage Taste" are the perfect party treat! The recipe is quick and easy and claim to taste like good ol munchkin donuts from Dunkin Donuts. These would be ridiculously cute served up with some shots of milk.
Smores Donuts
These smores donuts found on "More Stomach" are what chocolate dreams are made of. They are dairy free and beg to be devoured, one smore bite at a time!
Strawberry Shortcake Donuts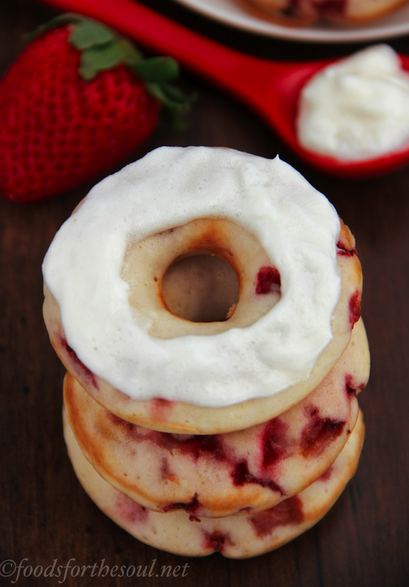 These strawberry shortcake donuts by "Food for the Soul" use fresh fruit and whipped cream to create a sweet and tasty new donut!
Baked Carrot Cake Donuts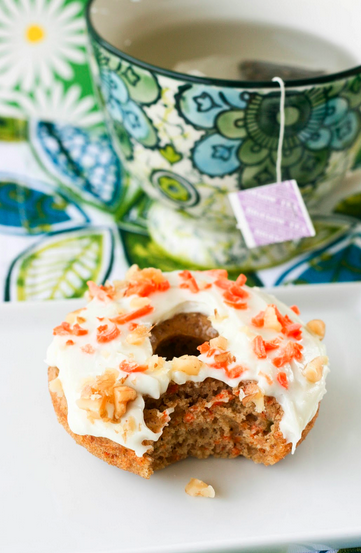 These baked carrot cake donuts by "Krissy's Creations" are right up on my list of must try recipes. I am a huge fan of carrot cake and since these are baked, there is no fuss frying them!