BBQ Pulled Beef Latke Sliders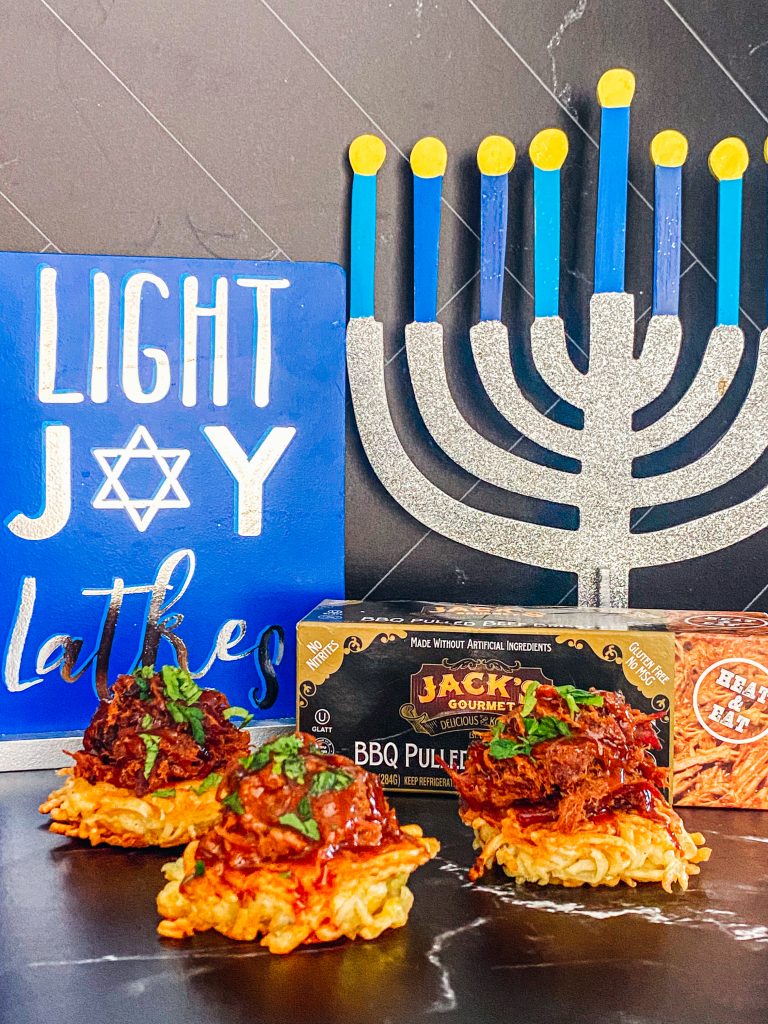 Crispy potato latkes layered with Jack's Gourmet BBQ pulled beef brisket is how I want to celebrate Chanukah this year.
Ingredients:
1 lb frozen hash browns (defrosted)
1 small onion, chopped
2 eggs
2 tablespoons flour
1 teaspoon salt
1/4 teaspoon black pepper
10oz. Jack's Gourmet BBQ Pulled Beef Brisket
Directions:
1. Combine shredded hash browns, onion, eggs, flour, salt and pepper in a large bowl.
2. Using a tablespoon measuring spoon for bite sized latkes and an ice cream scooper for larger latkes, cook batter in batches. Frying until both sides are golden brown.
3. Prepare brisket according to instructions on packaging.
4. Serve pulled brisket over hot latkes. Optional, top with bbq sauce and finely chopped parsley.