Chocolate Chip Banana Cake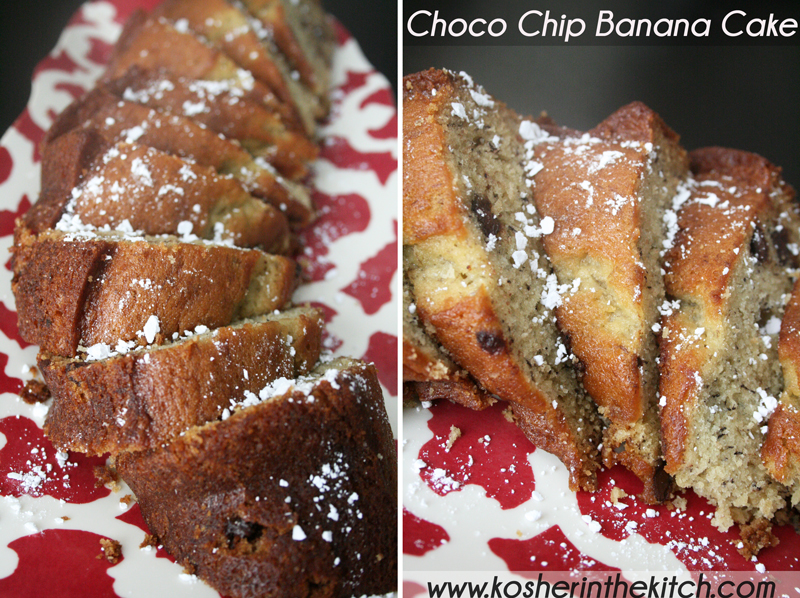 My best friend Henny's mother, Bella, was a fantastic baker. This is a recipe for her banana cake (with chocolate chips added in) and is a family favorite. I often bake it in a bundt pan, 9×13 pan or as cupcakes. However you bake it, everyone will enjoy it. One big bite at a time. 
Ingredients:
3/4 cup margarine
1 1/2 cups of sugar
2 eggs
1 cup of mashed bananas
1/2 cup of apple juice
2 cups of flour
1 tsp. baking soda
1 tsp. baking powder
1 tsp. vanilla extract
chocolate chips
Directions:
Combine margarine, sugar and eggs. Add remaining ingredients and mix well. Bake in 9×13 pan on 350′ for an hour. You can also use a bundt pan or muffin pans.
~ Recipe submitted by Nina Safar