Greek Quinoa Salad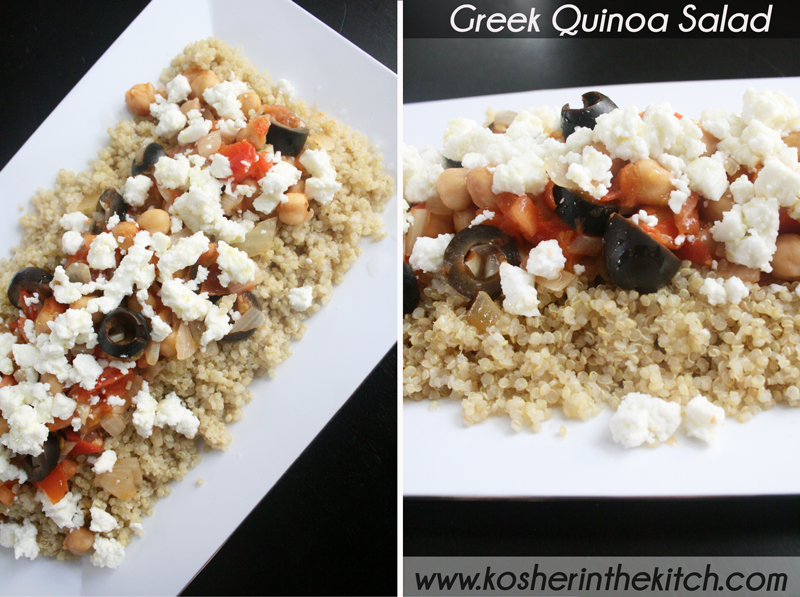 Ingredients:
1 cup of quinoa, uncooked
2 cups of vegetable broth or water
1 onion, diced
3 tomatoes, diced
1/4 cup of chickpeas
1/4 cup of black olives
1/2 cup of crumbled feta
olive oil
1 lemon
salt and pepper to taste
Directions:
1. Place quinoa and broth in a pot, bring to a boil then lower flame and simmer until liquid is absorbed. Fluff with fork, then set aside.
2. Heat up 1 tablespoon of olive oil in a large frying pan. Saute onions until golden. Add tomatoes and cook until tender. Add chickpeas and black olives and cook for several minutes. Remove from heat.
3. Place cooked quinoa in a large bowl or serving platter.
4. Add tomato mixture on top.
5. Top with crumbled feta
6. Drizzle olive oil on top of salad.
7. Squeeze lemon and season with salt and pepper on salad.
~ Recipe submitted by Nina Safar