Chocolate Candy Bark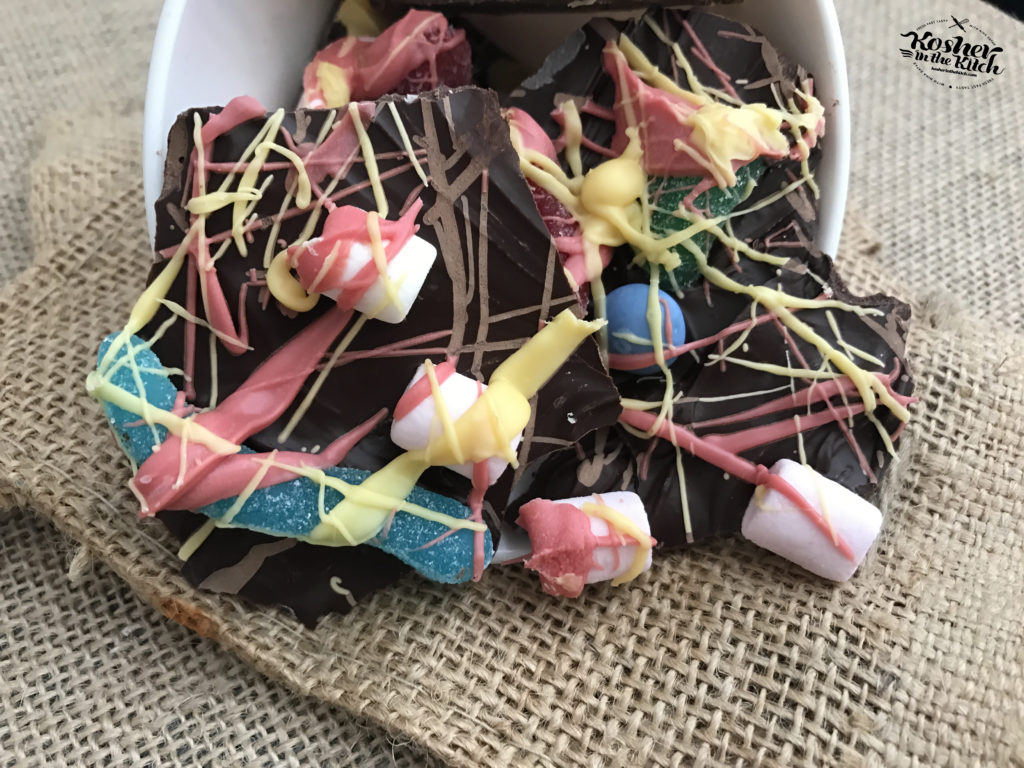 Purim IS the festival of candy so what better way to celebrate than chocolate candy bark? Chocolate bark is melted chocolate combined with any number of toppings from broken peppermint candy pieces to cereal, crushed chocolate bars, chopped up dried fruit to potato chips and cookies. I have created different variations for the blog, such as chocolate bark with dried fruit and nuts and chocolate pomegranate bark. For Purim I decided to go all out with my son's favorite candy! He always enjoys cooking with me in the kitchen but this was a real treat for him. He had a blast spreading the melted chocolate on parchment paper and layering the candy on top. This makes for a great fun filled Purim activity!
Ingredients:
1 bag dark chocolate chips
Mini marshmallows
Skittles
Sour worms
Different colored candy melts
Directions:
Melt chocolate chips in microwave in 30 second intervals. Spread out on parchment lined baking sheet. Top with marshmallows and sour worms. Melt candy melts then splatter over chocolate and candy. Refrigerate until hardens then break into pieces.