This is why MY mama rocks!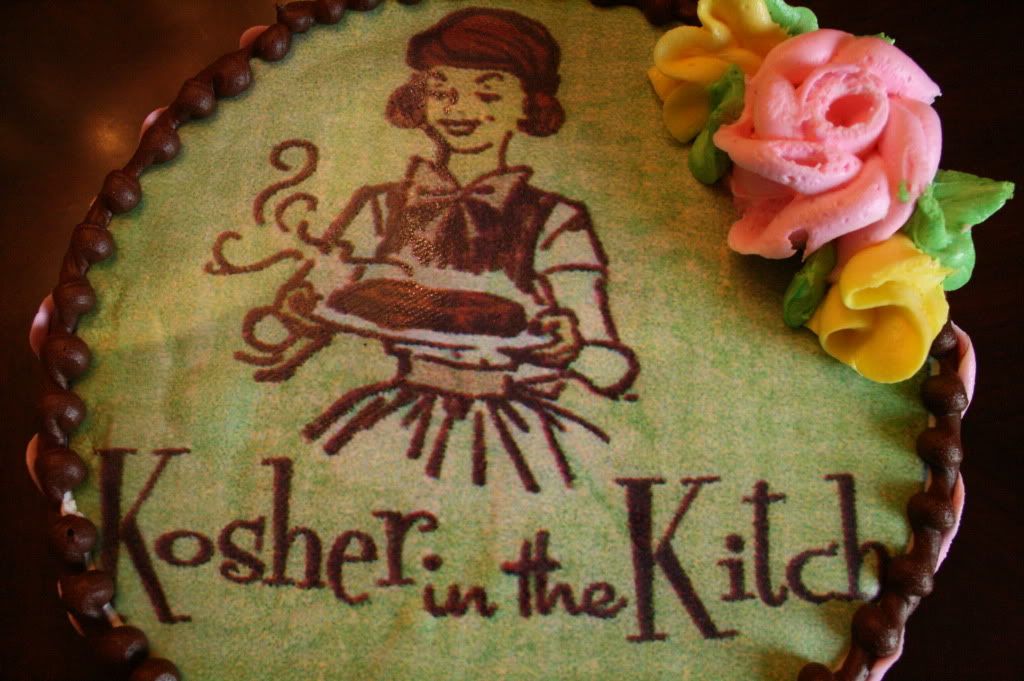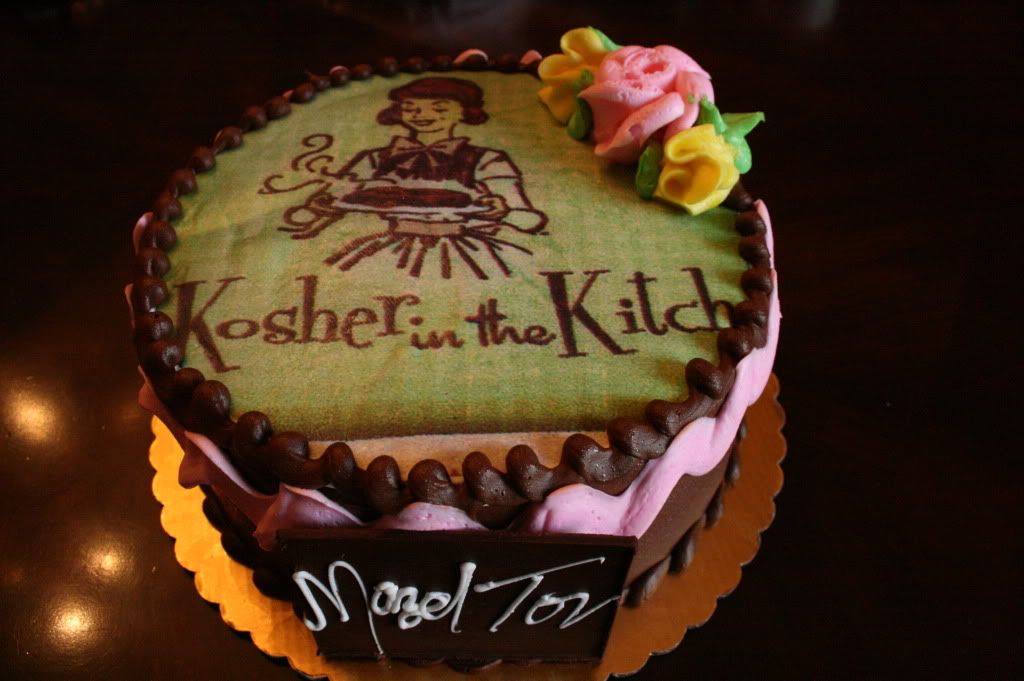 I asked people to send in their moms fav recipes in honor of Mothers Day and to also include a short tidbit on why she rocks. I posted our favorite one below, the recipe looks really tasty and easy to prepare. (also, peach is so great in the summer time!)
Now, this cake is the reason why MY mother rocks! To congratulate me on Kosher in the Kitch my mother surprised me with this fabulous cake. She is the one who taught me how to cook, even before I had the role of wifey I would spend time with her in the kitchen preparing tasty meals and delicious treats. So thank you mama for all the warm home cooked meals I had as a child, and the yummy snacks that were always waiting for us after school. Your cinnamon buns and chocolate babka are still my favorite desserts and I love the fact that I can always count on there being freshly baked chocolate chip cookies in your cookie jar! xoxo
P.S. for those of you who would like my mothers recipes mentioned above, they will be posted shortly on the site.