The Fillo Factory Recipe Challenge + Giveaway!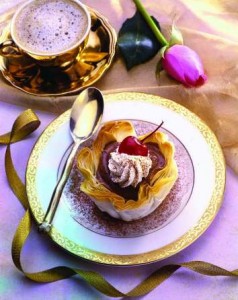 Kosher in the Kitch is teaming up with The Fillo Factory to give you a chance to show off your skills in the kitchen and enter the chance to win a gift basket of their delicious products!
The Fillo Factory has been tantalizing taste buds for over 25 years. They offer a large variety of delicious & natural vegetarian, vegan, organic, & Kosher foods that are made from the highest quality of ingredients. With a selection of Appetizers, Hors D'oeuvres, Entrées, Fillo Doughs, Pastry Shells, & Desserts the options can be overwhelming, but never disappointing!
The Recipe Challenge:
Submit a recipe HERE using one of the following Fillo Factory products:
Mini Fillo Shells
Large Fillo Shells
Organic Fillo Dough
Organic Whole Wheat Fillo Dough
Organic Spelt Fillo Dough
Fillo Dough
Country Style Fillo Dough
Your recipe will be posted on Kosher in the Kitch. The recipe with the most likes will win a gift basket from The Fillo Factory!
*Contest ends June 2, 2011 at 10am EST. It is open to U.S. residents only. Photo is from 100cafestreet, it features The Fillo Factory's Organic Mini Fillo Shells.