Thanksgivukah Recipe Contest with Manischewitz!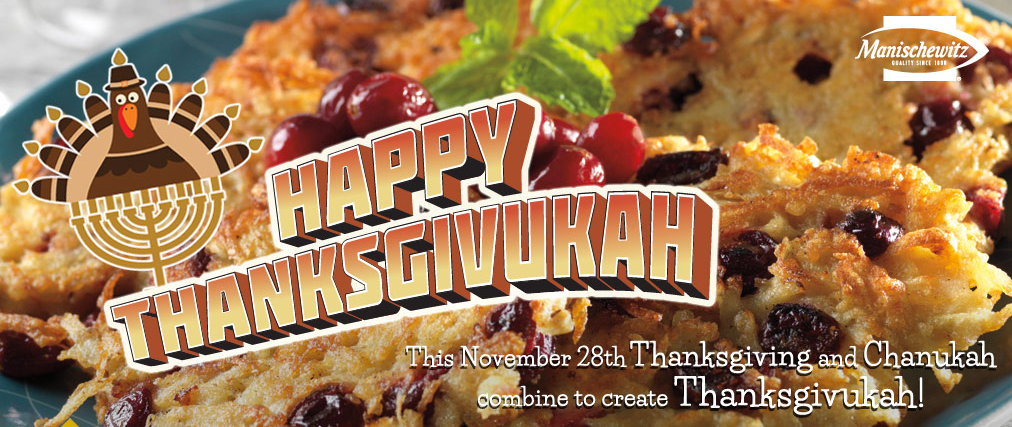 This year Thanksgiving falls out on Chanukah. This once in a lifetime event has been dubbed, "Thanksgivukah". Both holidays are notorious for good home cooked food which can only mean, the day they merge is going to be an epic showdown of all things sweet and savory. Manischewitz is hosting a holiday recipe contest featuring the BEST mashup recipes submitted by YOU! This contest is open to EVERYONE. Submit your fusion of holiday recipes and enter the chance to win $1,000.
Enter your best recipes HERE for the chance to win $1,000 just in time for the holidays!
The contest is running now through November 10th, 2013.
To check out MY favorite holiday mashup recipe for Pumpkin Hashbrown Latkes with Cranberry Applesauce, go HERE!
Manischewitz Contest Info Links:
Manischewitz Holiday Contest Site
Holiday Video
Manischewitz Facebook Page
Recipe Contest Page
Contest Rules