Shredded BBQ Chicken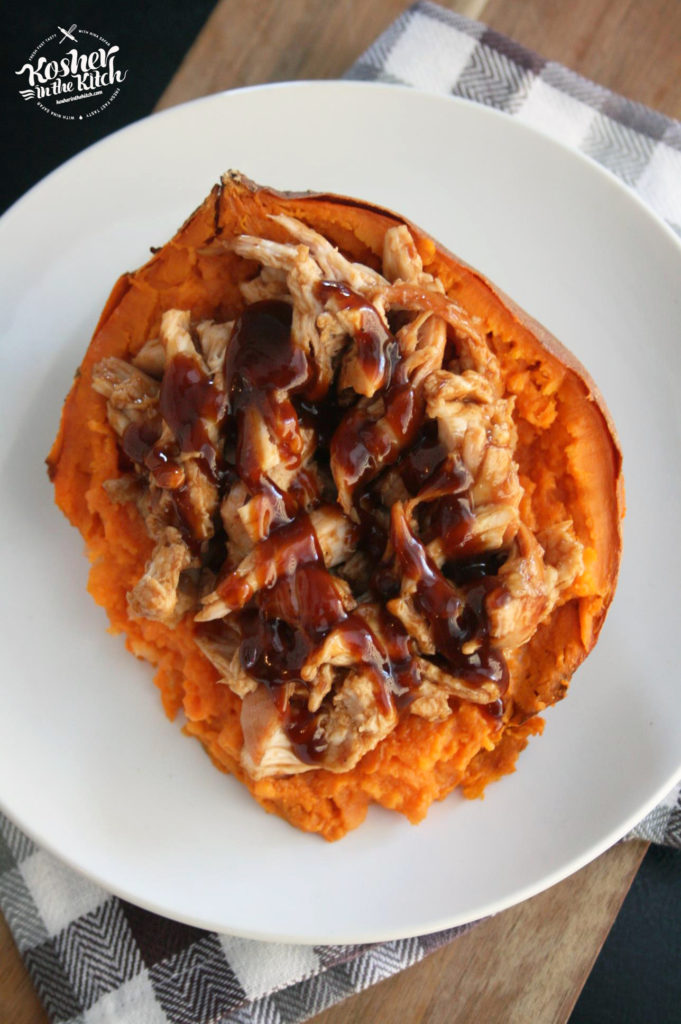 Now this is what I call a good meal. Thickly shredded bbq chicken served over creamy mashed baked sweet potatoes. Yes please!
Ingredients:
3 potatoes (sweet or white)
4 boneless, skinless chicken breasts (thick)
1 cup of bbq sauce
Directions:
Slice potatoes in half and place on foil lined baking sheet (cut side down) for about 40 minutes on 400 (or until soft). Place chicken in a baking dish. Coat chicken with 1/2 cup of bbq sauce (make sure all sides are covered in sauce). Cook chicken in oven on 375' for 25 to 30 minutes or until chicken is cooked through. Shred chicken into pieces with a fork or dice into thin slices. Serve over baked potatoes (Mash the insides of the potatoes with salt and earth balance before adding chicken on top). Drizzle remaining bbq sauce on top.
Optional: You can swap the baked sweet potatoes for white potatoes, french fries, rice, pasta, a toasted baguette, soft hamburger bun, quinoa or fresh garden salad. The options are endless and the shredded bbq chicken is always an easy to prepare and satisfying topping.
~ Recipe submitted by Nina Safar