Poutine Latkes
I do it for the gravy. I like everything smothered in sauce or gravy which is why I love poutine. Poutine is a Canadian dish that features french fries with cheese curds (you can use chopped fresh mozzarella instead) topped with a thick layer of gravy. It's got carbs and gravy. Can I get an amen? I decided to swap the fries with some crispy potato latkes to make poutine latkes!
Think of latkes like a plate of french fries or a baked potato. What do you like to eat those with? Top your latke with that instead!
Add these poutine latkes to your list of latkes you NEED to eat this Hanukkah! For more fun ways to eat latkes check out these 8 EPIC latke recipes HERE.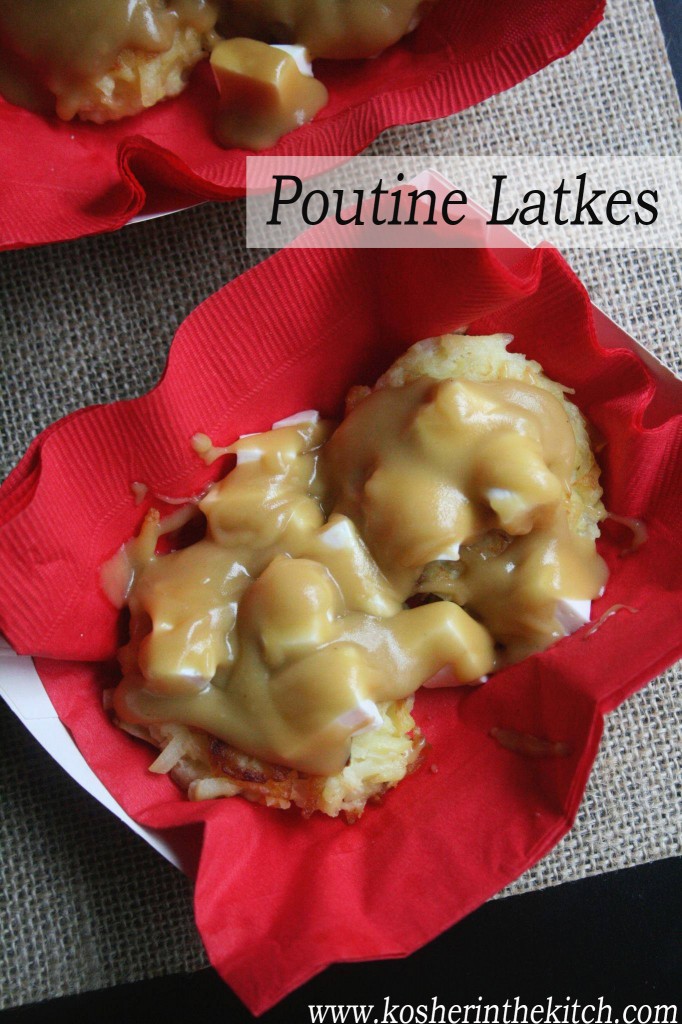 Ingredients:
Potato Latkes
1 lb. shredded potatoes (4 cups) -> Frozen works great! Just defrost the bag first
1 small onion, shredded
2 eggs
1 teaspoon salt
1/4 teaspoon black pepper
2 tablespoons flour
Optional: 3 tablespoons chopped green onions
Gravy
2 tablespoons earth balance
2 tablespoons flour
1 cup vegetable broth
1/4 teaspoon black pepper
1 tablespoon soy sauce (add more if you want a darker gravy)
1 large ball of Fresh Mozzarella, cut into small pieces (or shredded mozzarella)
Directions:
Combine latke ingredients. Fry up in batches using a tablespoon measuring spoon until both sides are golden brown. Once latkes are cooked set aside. Melt earth balance in a pot over low heat. Add flour and whisk until combined. Slowly add broth. Whisk until combined. Continue whisking over medium heat until mixture thickens. Season with pepper. Add soy sauce and combine. Place two latkes on a small plate or bowl then top with mozzarella . Layer hot gravy over cheese and serve immediately.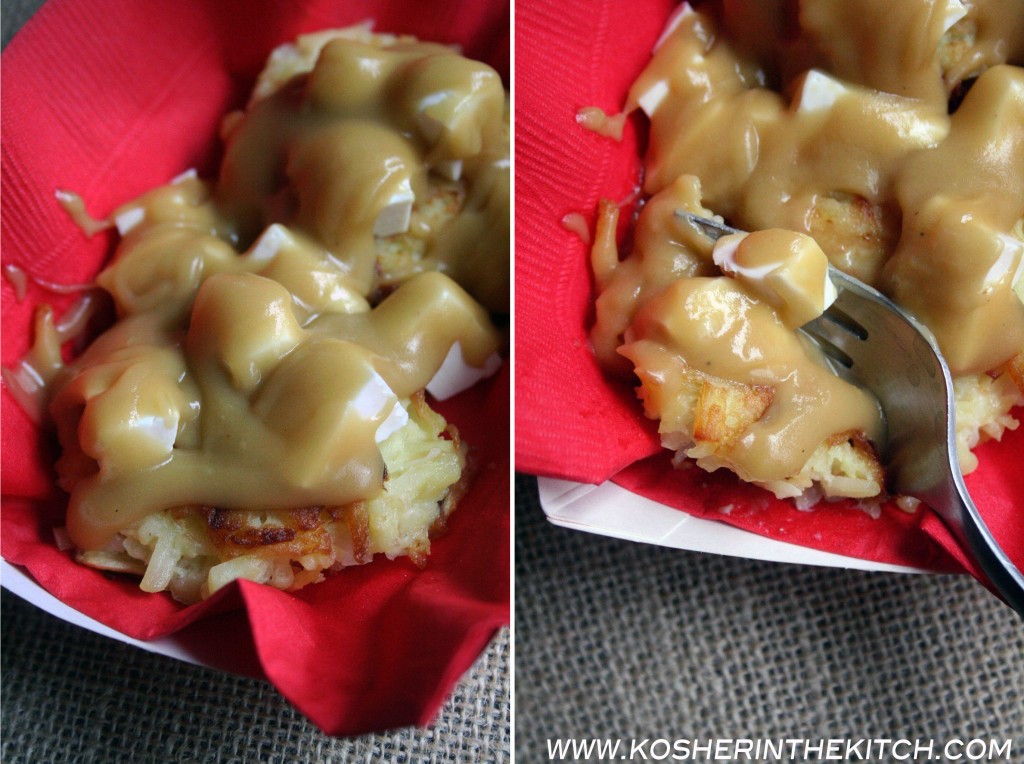 ~ Recipe submitted by Nina Safar