Chocolate Pretzel Caramel Cheesecake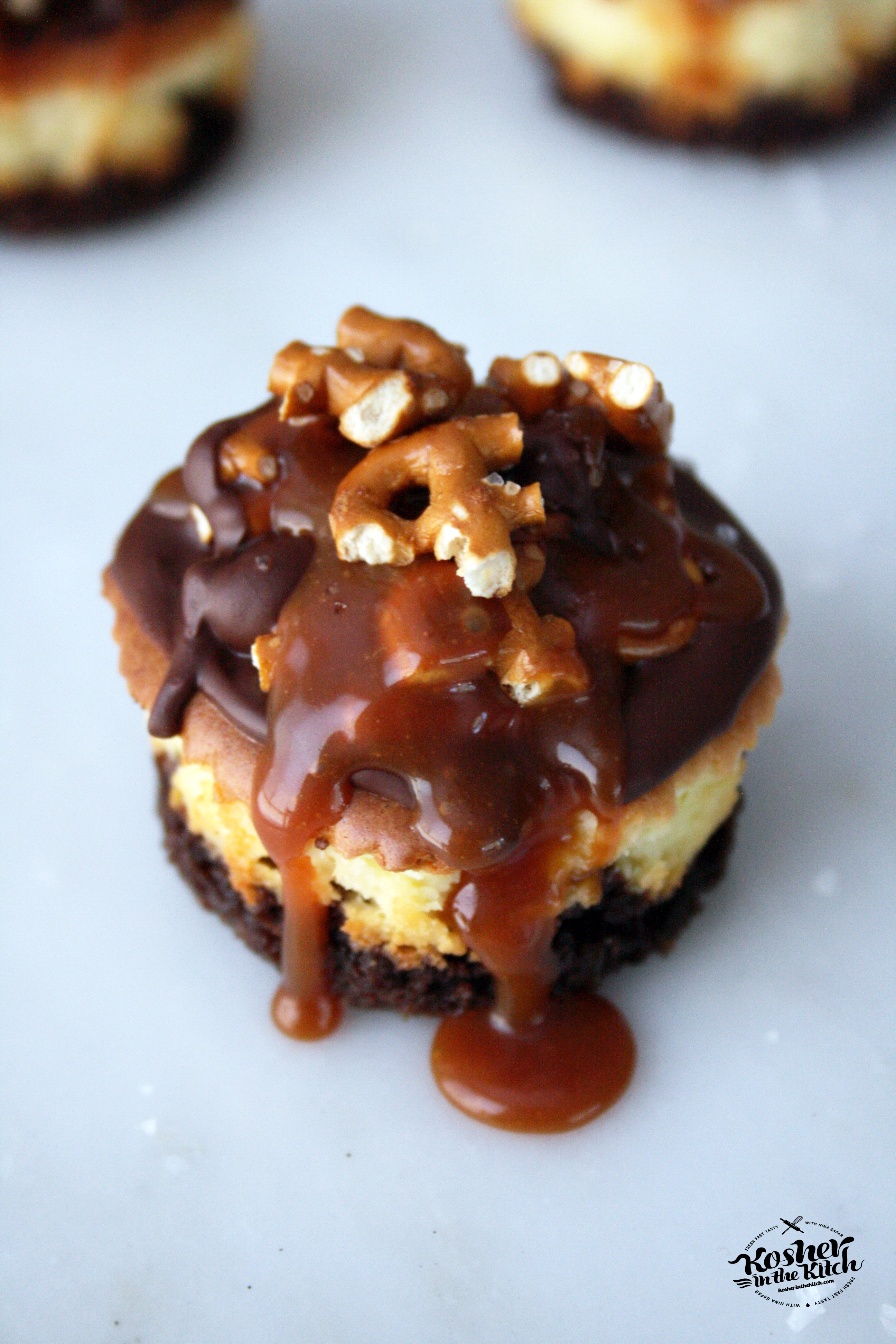 Ingredients:
Cheesecake:
12 oz of whipped cream cheese (1 and a half containers if using 8 oz containers)
1/2 cup of sour cream
2 eggs
1/2 cup of sugar
1 tablespoon vanilla extract
Chocolate Crust:
2 cups of chocolate cookies (or graham crackers about 15)
4 tablespoons melted butter
1 tablespoon sugar
Toppings:
Melted chocolate
Crushed pretzels
Caramel sauce (recipe below)
Sea salt
Directions:
Crush cookies in a food processor then combine with melted butter and sugar. Press into cupcake holders and bake on 350 for about 5 to 10 minutes. Combine cheesecake ingredients, then fill cupcake holders with cheesecake batter and cook on 350′ until set (about 20 to 25 minutes) Once baked, allow to cool off before topping with melted chocolate, crushed pretzels, caramel sauce and sea salt.
** Tips & Tricks: You can also bake this in a ready made chocolate or cinnamon graham cracker pie crust or the mini pie crusts.
Caramel Sauce
Ingredients:
1 cup sugar
1/4 cup water
1/2 cup heavy cream
Directions:
Combine sugar and water. Heat up sugar water in a medium to large saucepan over medium heat until boils and turns golden brown color (about 20 minutes) Do not stir with a spoon! Once a golden brown, slowly add heavy cream. (at this point it will start bubbling when the cold cream mixes with the hot sugar) Stir together for about 5 minutes. Optional: Add a pinch of sea salt. The sauce will thicken once cooled off. Store in fridge.