Pea Soup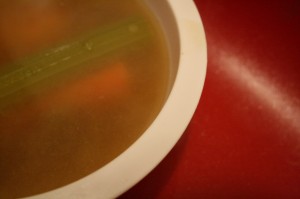 Ingredients:
– two bags of pea soup mix
– 3 carrots
– 2 sweet potatoes
– 3 white potatoes
– 1 large onion
– 3 to 4 stalks of celery
– 11 cups of water
Directions:
Peel and dice up the veggies as you like. I like to leave the onion whole, as well as the celery and the remaining vegetables I dice up small. Add spices such as salt, pepper, paprika, garlic & onion powder. Then pour in the water, boil and once boil let simmer for about an hour. If you want to make this fleishig, you can add meat as well.
~ Recipe submitted by Nina Safar