Chicken Shawarma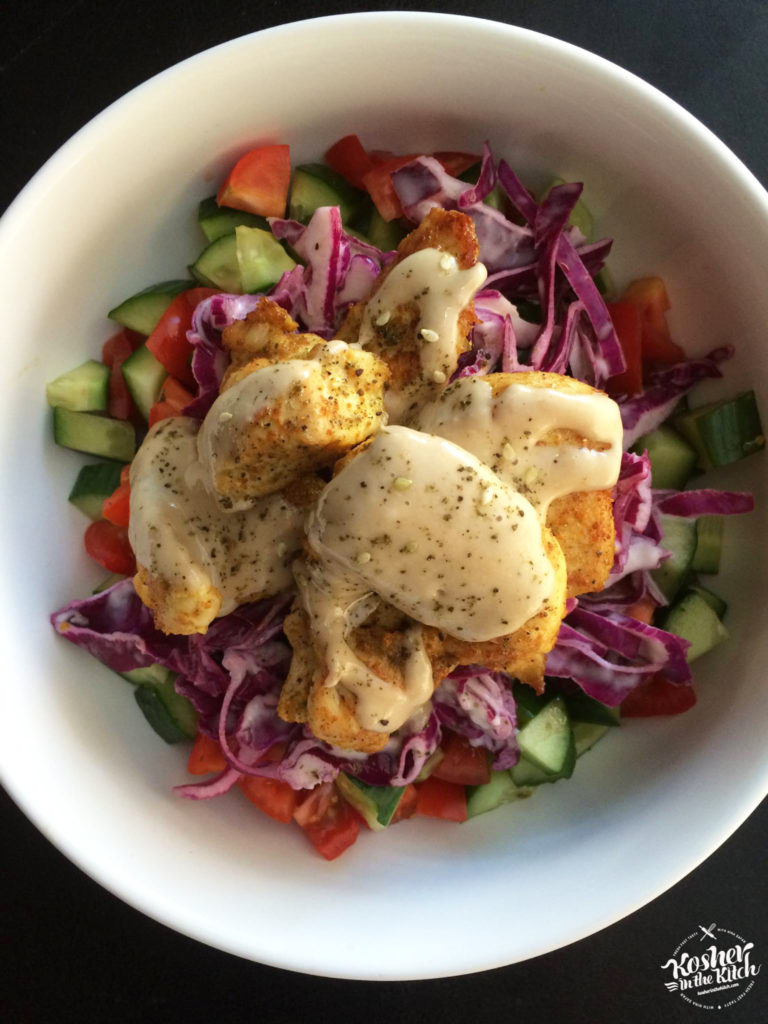 I love shawarma and this is a no fuss way to cook it up at home. Whether you have yours with carbs (my son likes to stuff pita with chicken shawarma and as many pickles he can fit inside!) or a plate of salads (I like my chicken shawarma with a side of israeli salad, purple cabbage chummus and tahini sauce!) you will enjoy this fresh and tasty dinner!
Ingredients:
1 lb. boneless skinless chicken breasts
2 T olive oil
2 T shawarma spice blend
Directions:
Cut chicken into small pieces then place in ziplock bag with olive oil and Shawarma spice blend. once chicken is fully coated place in pan that has been heated up and cook until chicken is cooked through. Serve with Israeli salad, purple cabbage salad and tahini sauce.
Tahini Sauce
Tahini combined with lemon juice and salt and pepper.
Purple Cabbage Salad
Purple cabbage shredded combined with mayo, lemon juice and some sugar.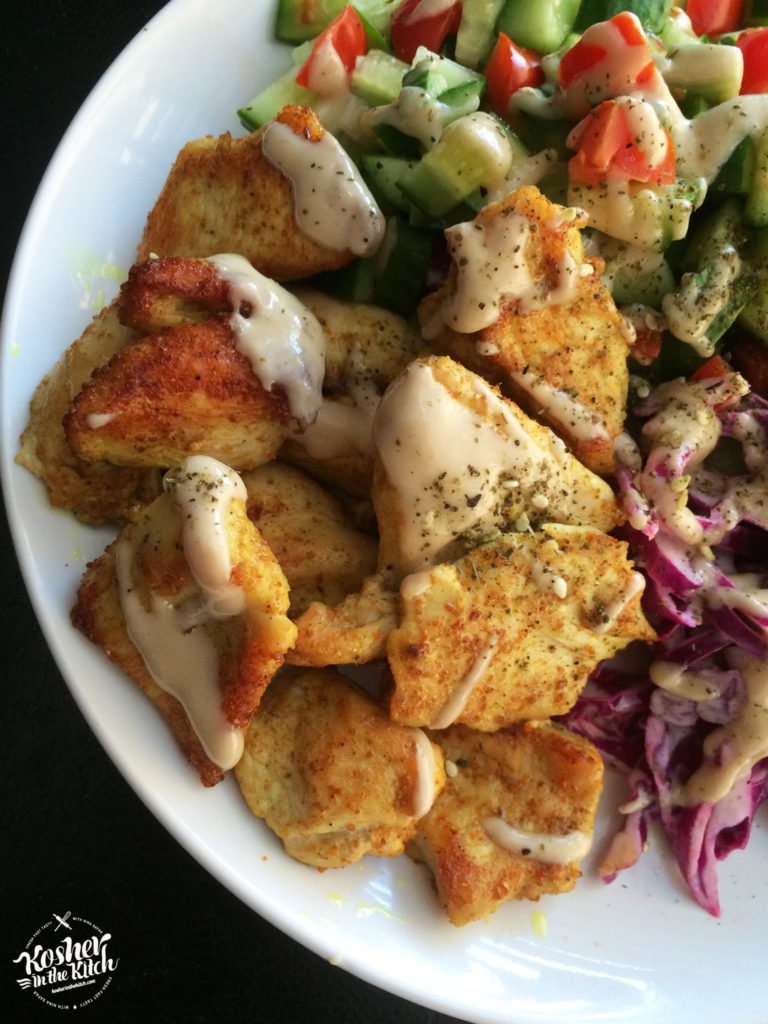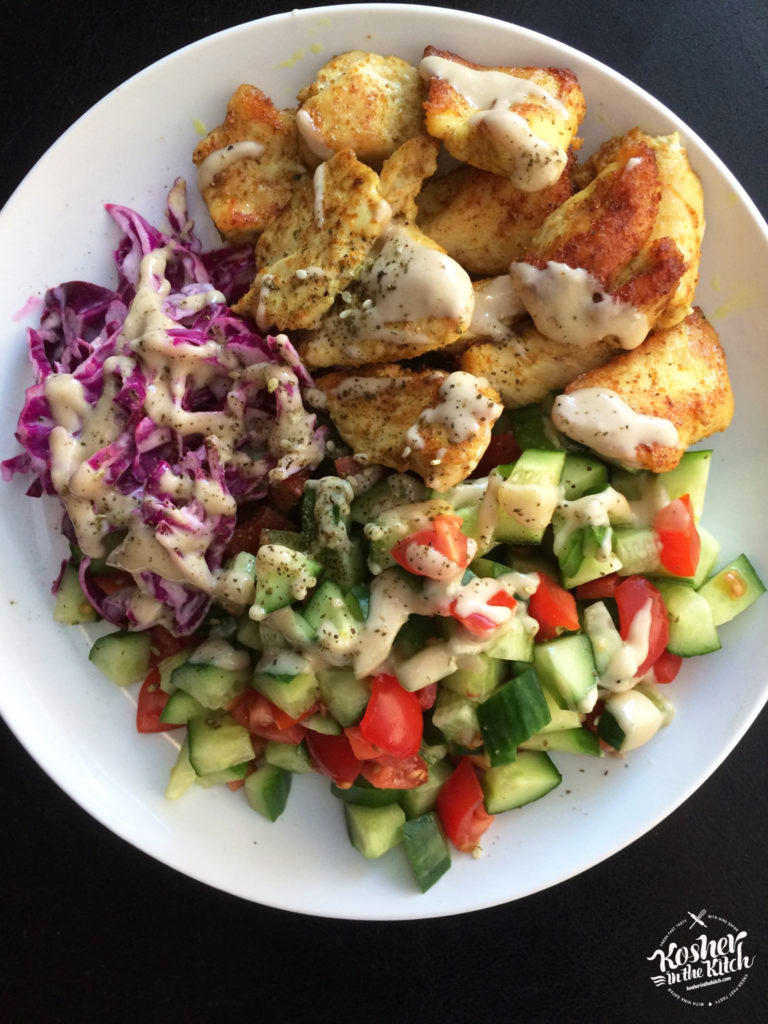 ~ Recipe submitted by Nina Safar