Candied Beef Facon Hamantaschen stuffed with Fig Jam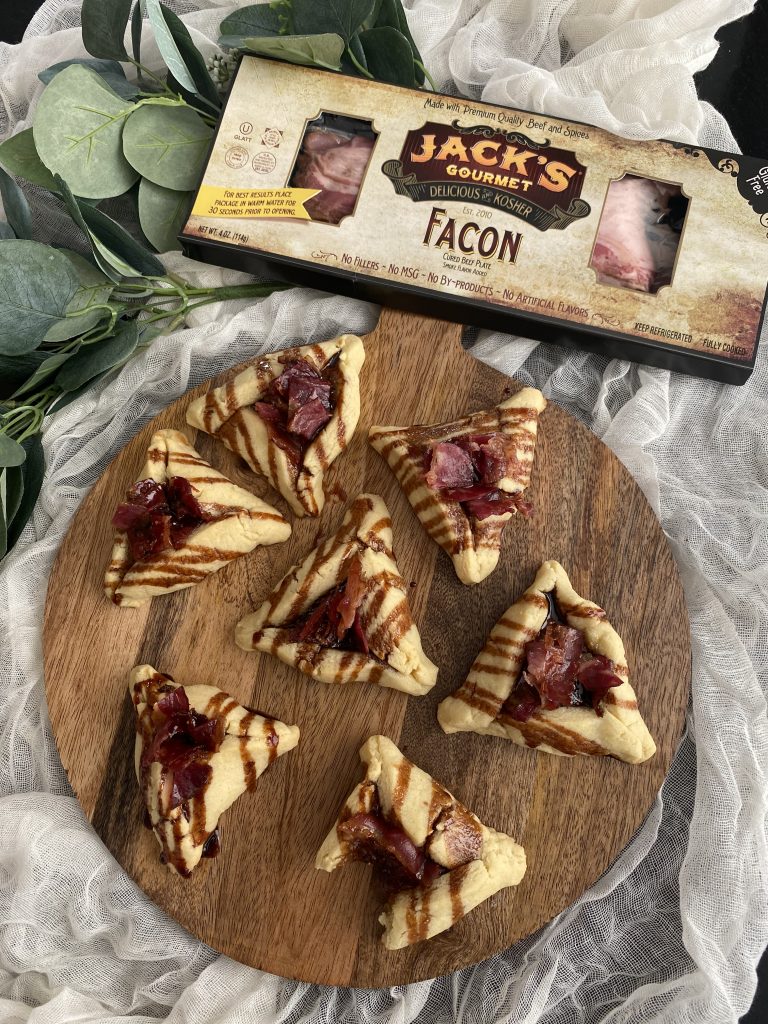 Purim 2020 is going to be tasty with Jack's Gourmet and Kosher in the Kitch! I teamed up with Jack's Gourmet to create these sweet and savory hamantaschen stuffed with fig jam and topped with candied beef facon and silan syrup.
Ingredients
2/3 cup sugar
1/2 cup oil
2 eggs
1 teaspoon vanilla
2 1/2 cups flour
2 teaspoon baking powder
Fig jam
Silan date syrup
Jack's Gourmet Facon 
1/2 cup brown sugar
Directions:
Prepare candied beef facon by rubbing brown sugar over kosher beef facon strips then placing on a parchment lined baking sheet and baking on 350′ for about 10 minutes or until edges are crispy. Once cooked, allow to cool off before cutting into small pieces. While the facon cooks, prepare the hamantaschen dough by creaming together sugar, oil, eggs and vanilla. Slowly add flour and baking powder. Mix together. Roll dough out on floured surface and cut out circles using a large circle cookie cutter or the rim of a large glass cup or mason jar. Fill center of circle with 1 teaspoon of fig jam then fold dough into triangles. Bake on 350′ for 12 to 15 minutes. Allow hamantaschen to cool off then top with chopped up candied beef facon and drizzle silan date syrup on top.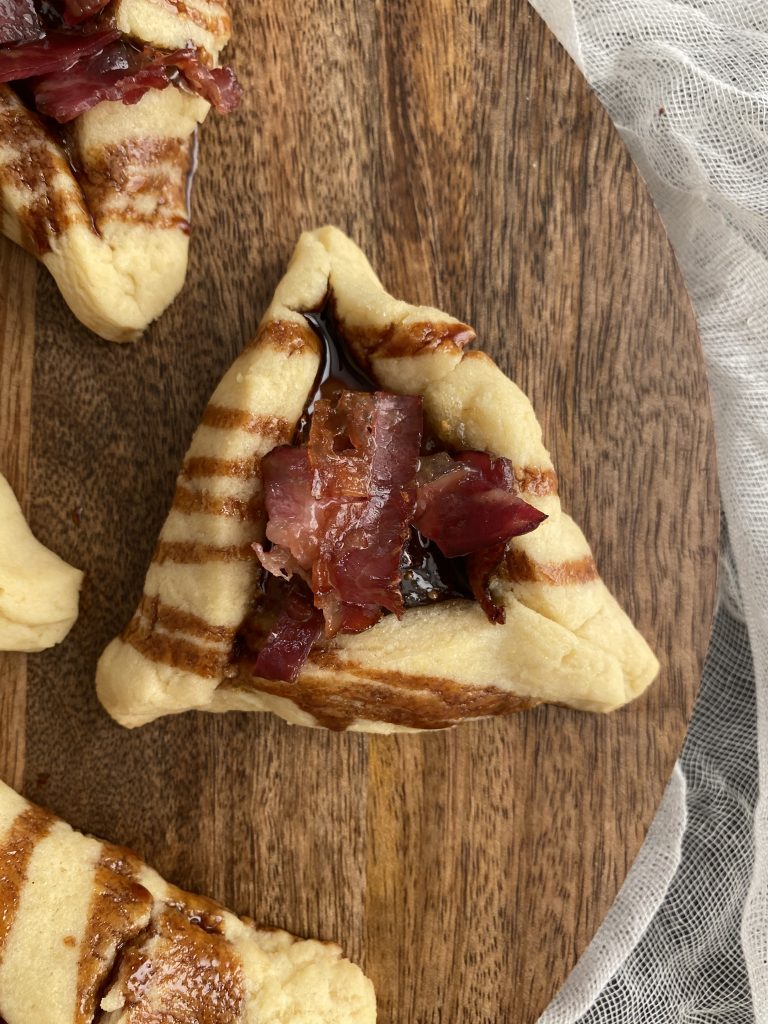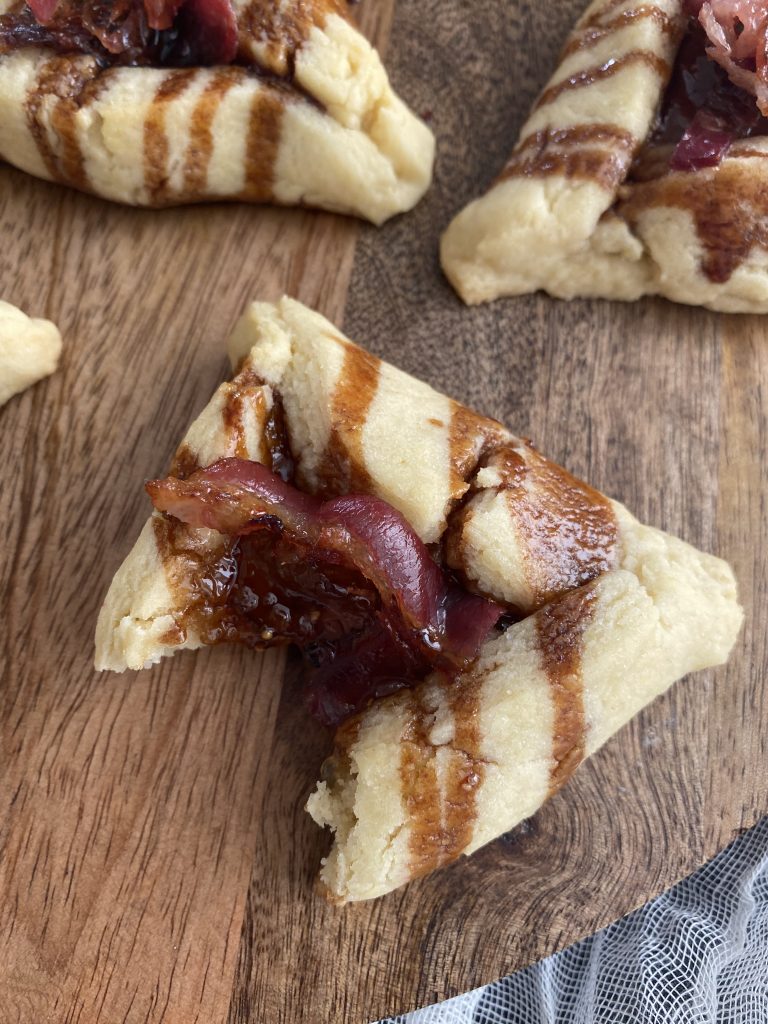 ** This post is sponsored by Jack's Gourmet