Lotus Biscoff Rugelach with Cookie Butter Icing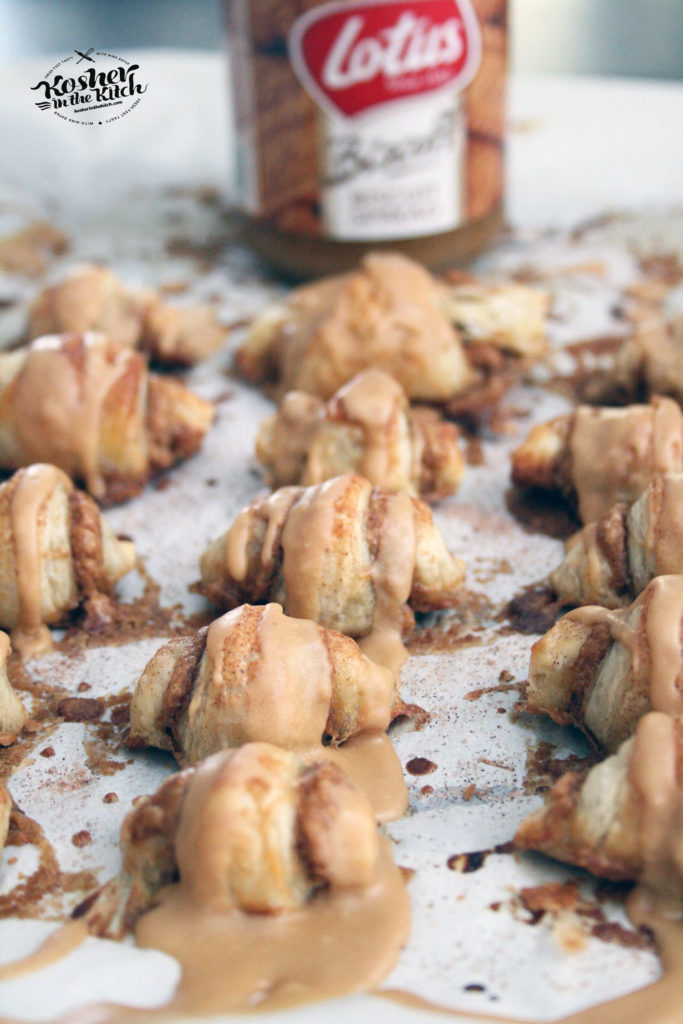 Ingredients:
Malawach dough (found in frozen section of local Kosher supermarket)
Biscoff cookie butter
1 egg
Directions:
Spread Biscoff cookie butter over malawach dough. Using a pizza cutter, cut triangles out then fold up from the largest end going inward, forming regulach. Place on parchment lined baking sheet. Whisk egg then brush over rugelach. Optional, top with cinnamon sugar. Bake on 375′ for 15 to 20 minutes until dough is golden brown. Serve with cookie spread icing.
Biscoff Cookie Spread Icing:
3/4 cup powdered sugar
1 tablespoon almond milk
1 tablespoon Biscoff cookie butter
Combine until smooth.