Baked Spaghetti with "Meat Sauce"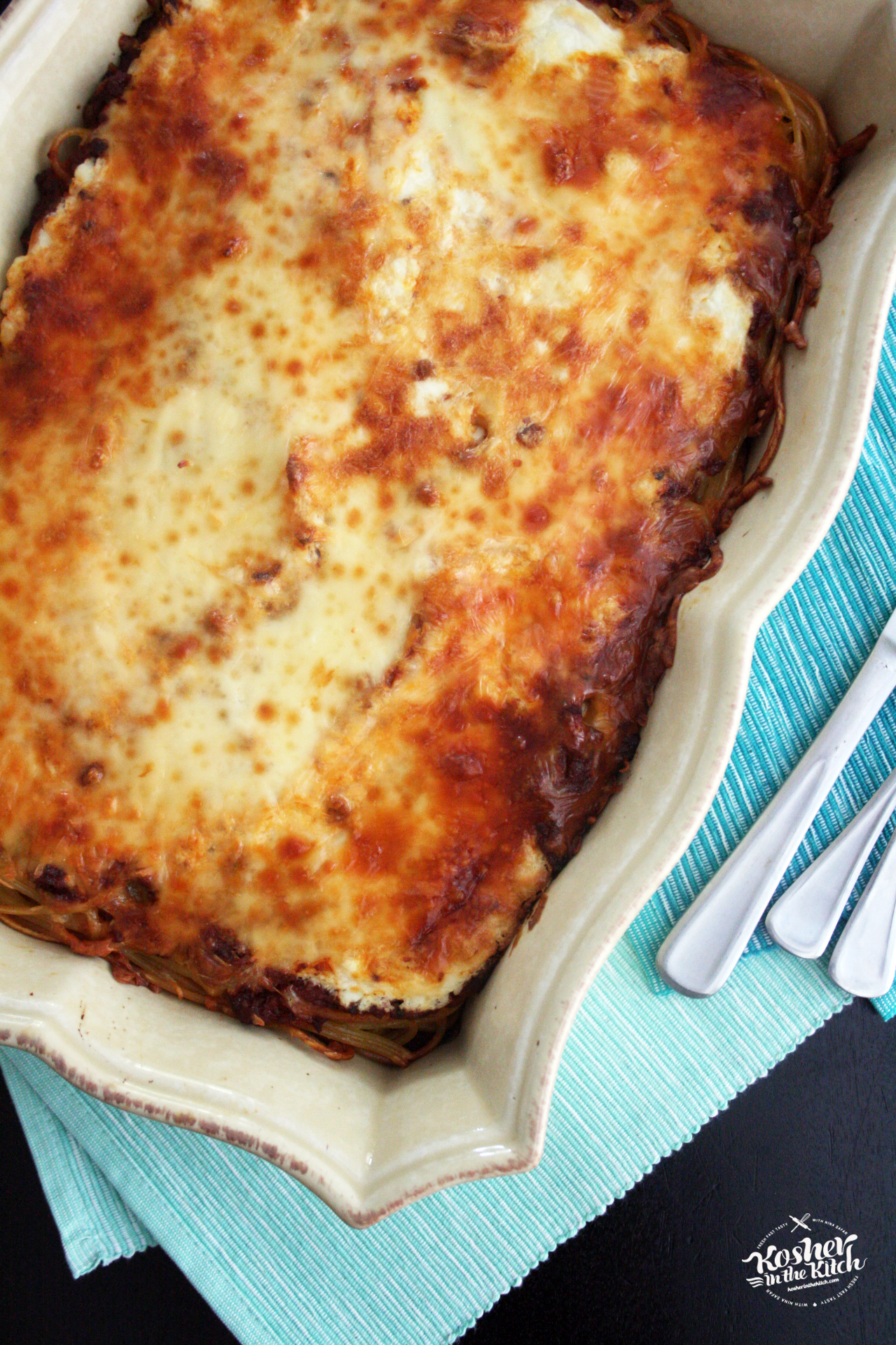 Ingredients:
16 oz. spaghetti, cooked and drained
12 oz. veggie crumbles (Lightlife Smart Ground)
26 oz. pasta sauce
1/2 tsp. salt
1/4 tsp. black pepper
1/2 tsp. oregano
1/4 tsp. garlic powder
2 eggs, whisked together
1 tablespoon olive oil
cooking spray
1 cup cottage cheese
1 cup cream cheese (room temperature)
8 oz. shredded mozzarella cheese
Directions:
1. Cook veggie crumbles for five minutes then add pasta sauce and season with spices. Mix well and cook for an additional five minutes. Remove from heat and set aside.
2. Toss cooked drained pasta with olive oil then combine with eggs and set aside.
3. Combine cottage cheese and cream cheese and set aside.
4. Grease a 9×13 baking dish.
5. Place a thin layer of "meat sauce" in the pan
6. Top with a layer of pasta (using half of the pasta mixture you set aside)
7. Place a layer of "meat sauce" on top of pasta
8. Follow with a layer of cream cheese mixture
9. top with half of the shredded mozzarella
10. Place remaining pasta on top followed with "meat sauce", remaining cream cheese mixture then finish off with shredded mozzarella.
11. Cook covered for 20 minutes on 350' then remove covering and cook for an additional 10 minutes until cheese has melted and is slightly crispy.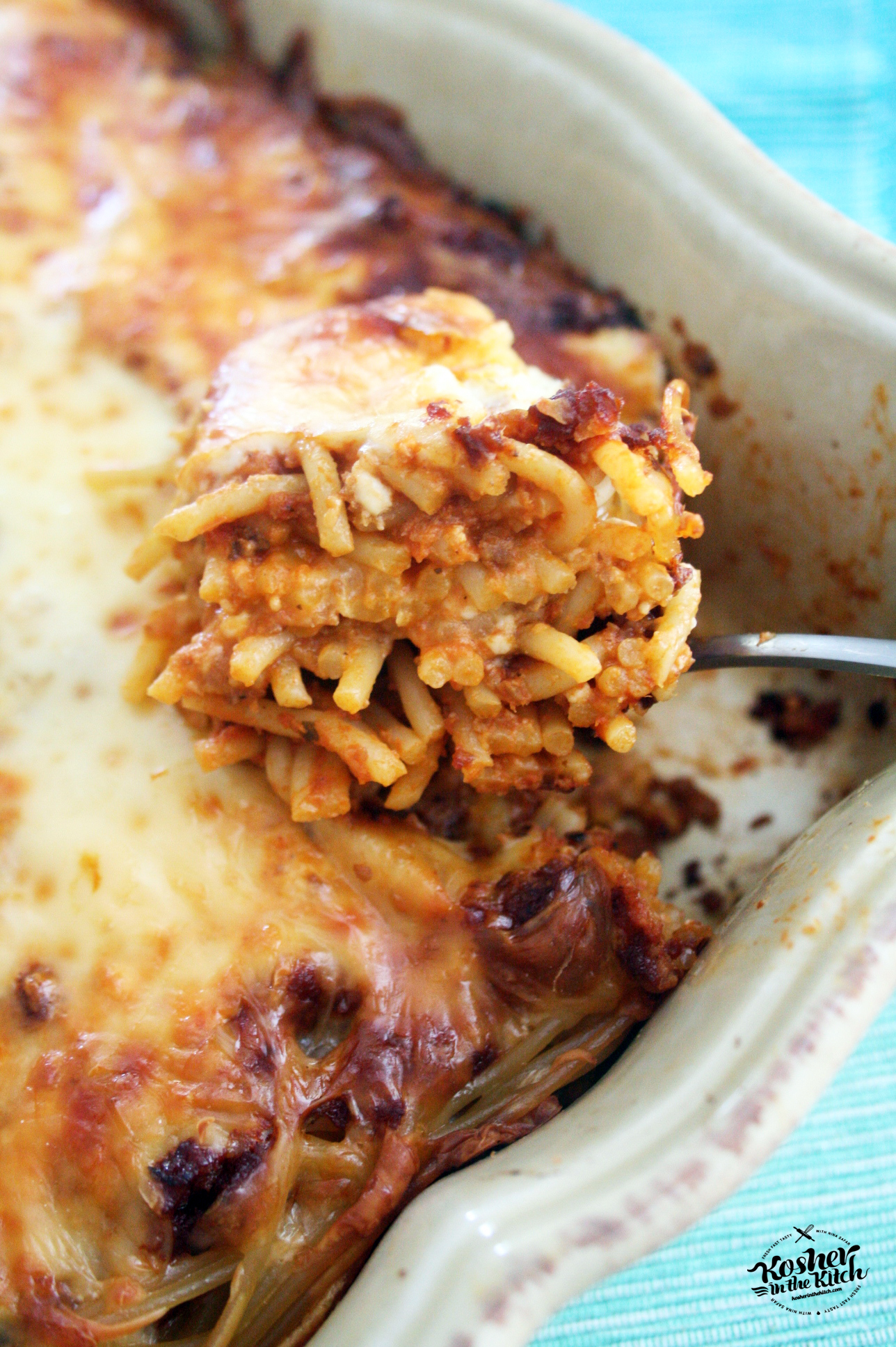 ~ Recipe submitted by Nina Safar