The Battle of the Dinner Photos!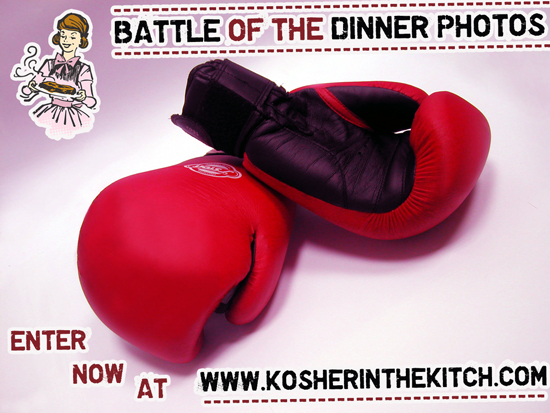 Dina Sara, KITK's resident foodie, is kicking off our Battle of the Dinner Photos! She wants to inspire aesthetically pleasing and healthy (ish) dinners. (we know sometimes people like it crunchy and fried and that's ok in moderation!)
She inspired us to start, "The Battle of the Dinner Photos". Snap a photo of your latest dish with your camera or phone and submit it by posting it to your facebook profile wall with the recipe and tagging Kosher in the Kitch! (we will then upload it to the KITK fanpage. If you do not have facebook, you can submit the recipe and photo HERE) Once it's posted on the KITK fan page, have your friends like it! The most likes wins a gift certificate to Oh Nuts! We will be selecting monthly winners. Most likes gets the prize! Let the battle begin…
If you have questions about the contest email nina at kosherinthekitch.com
OH NUTS is a sugar junkie's dream. As a child I would eagerly anticipate the days my mother would have to run errands in Boro Park so I could tag along knowing we would make a stop at the candy land in Brooklyn. In awe I would look at the shelves lined with chocolates and candies carefully selecting my favorite of the day. Now YOU can indulge your sweet tooth by entering the chance to win a gift certificate to Oh Nuts! They offer an extensive selection of kosher goodies such as chocolates, candies, baked goods, dried fruit and beautiful packaged gift baskets. Check out their selection HERE and follow them on Facebook HERE.