Roasted Veggies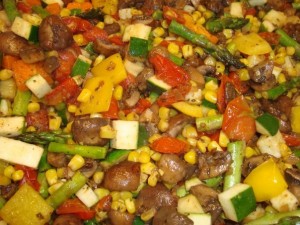 I just roasted a bunch of veggies and mixed them together.
Here's an example but you can play around with it:
Mushrooms, onions, garlic & thyme leaves –saute in a separate pan.
All other veggies can be roasted to sauteed together and then added to mushrooms. Season with olive oil, salt & fresh black pepper. Enjoy!
 
~ Recipe submitted by Chef Sandy Stollar