Lemon Cupcakes with Buttercream Frosting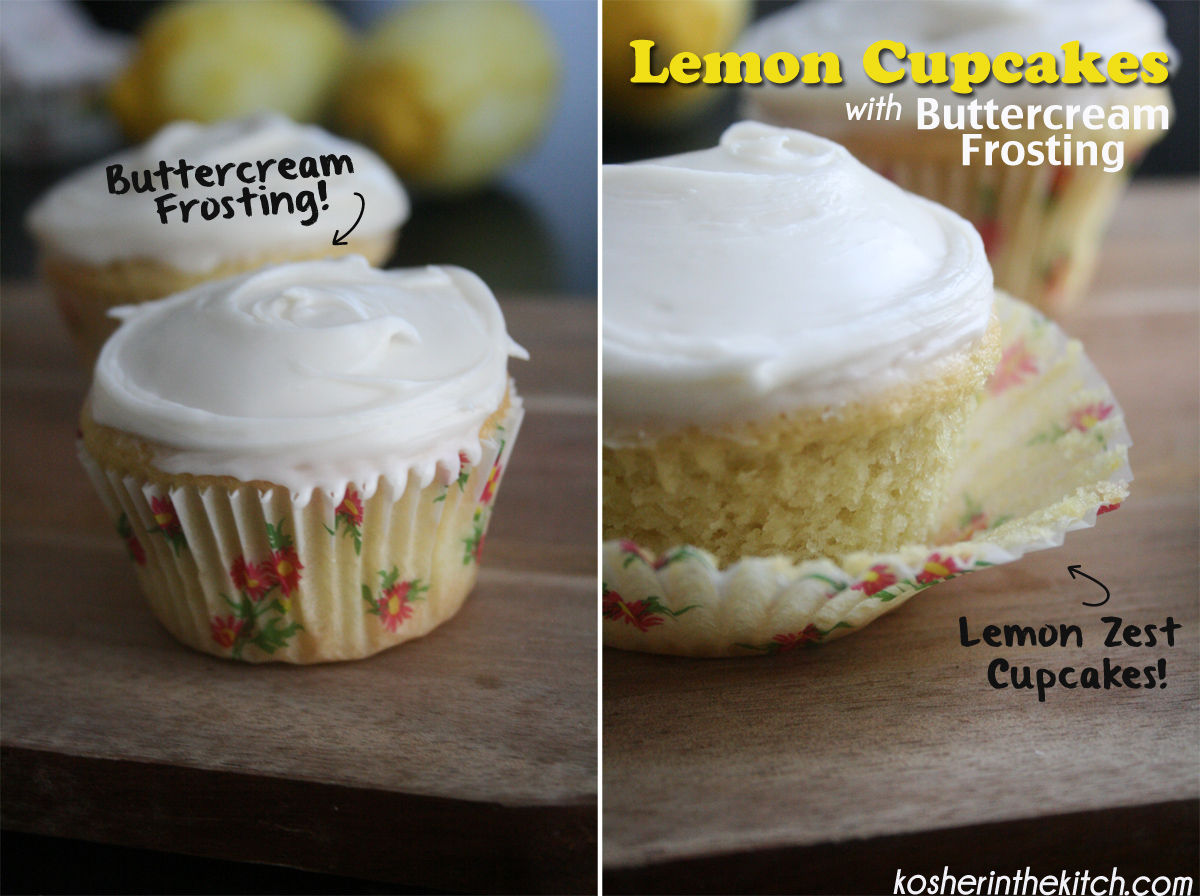 These cupcakes are light and fluffy with just a hint of lemon (which in my opinion, is just the right amount!) The tart lemon, and the sweet buttercream frosting make for an addicting combination! I whipped up a batch of these this weekend, to test out the recipe and not a single cupcake is left.
Ingredients:
2 cups of flour
1 and 1/3 cup of sugar
3 tsp. baking powder
1 tsp. salt
1/2 cup of oil
1 cup of almond milk
2 eggs
1 tsp. vanilla extract
lemon zest from two lemons
1/2 tsp. lemon extract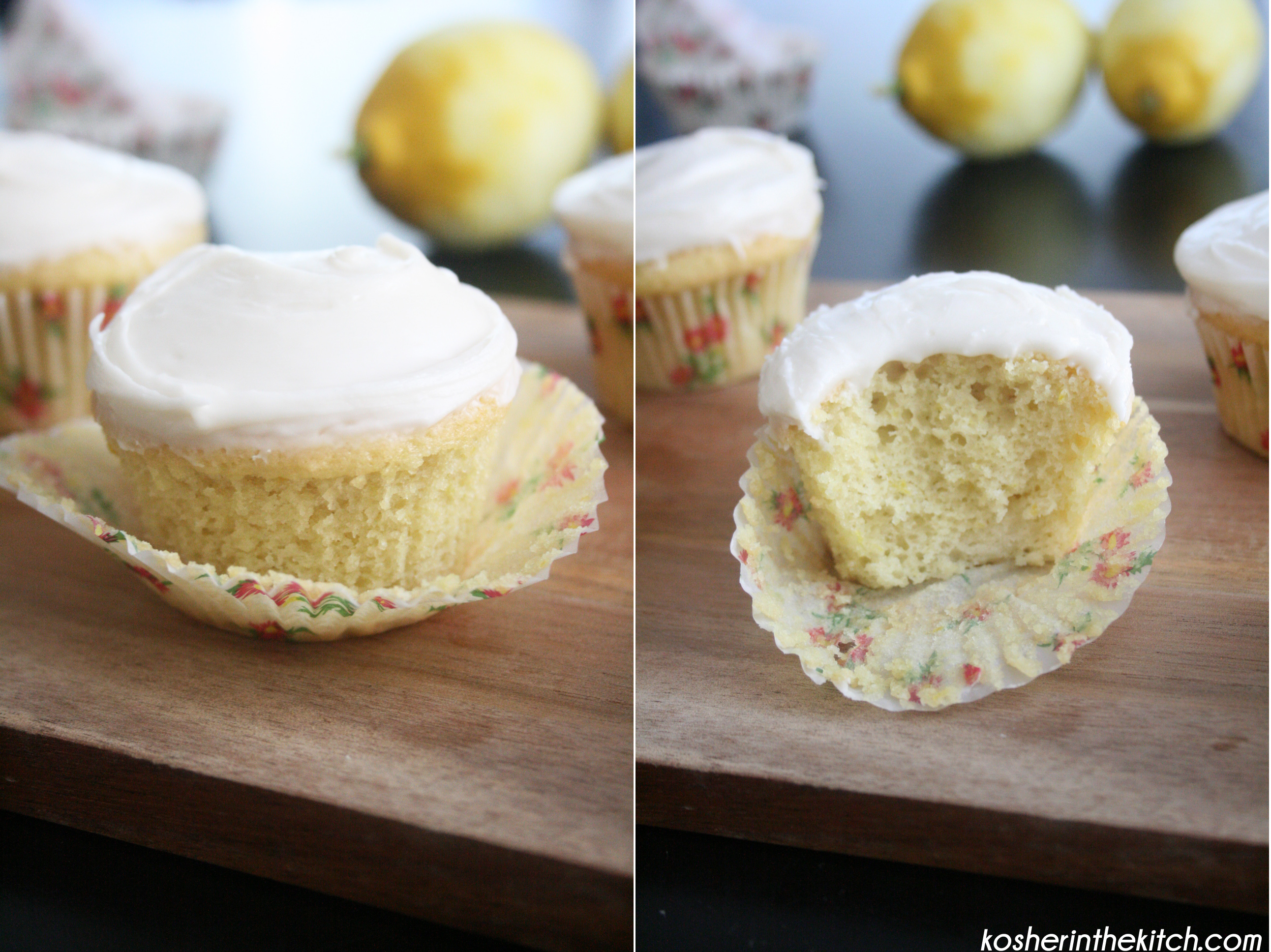 Directions:
Combine ingredients in a large mixing bowl. Using an ice cream scooper, fill up 16 regular sized cupcake holders with batter. (each cupcake holder should be about 3/4 full) Bake on 350 for 20-25 minutes or until toothpick inserted comes out clean. Let cool off then frost with buttercream frosting. You can top the cupcakes with fresh lemon zest or candied lemons!
Buttercream Frosting:
Ingredients:
1 box powdered sugar
1/4 cup almond milk
1 tsp. vanilla extract
1 stick butter or margarine
Directions:
Cream together ingredients. Add water or milk to thin frosting, add more powdered sugar to create a thicker frosting.
~ Recipe submitted by Nina Safar