Curry Chicken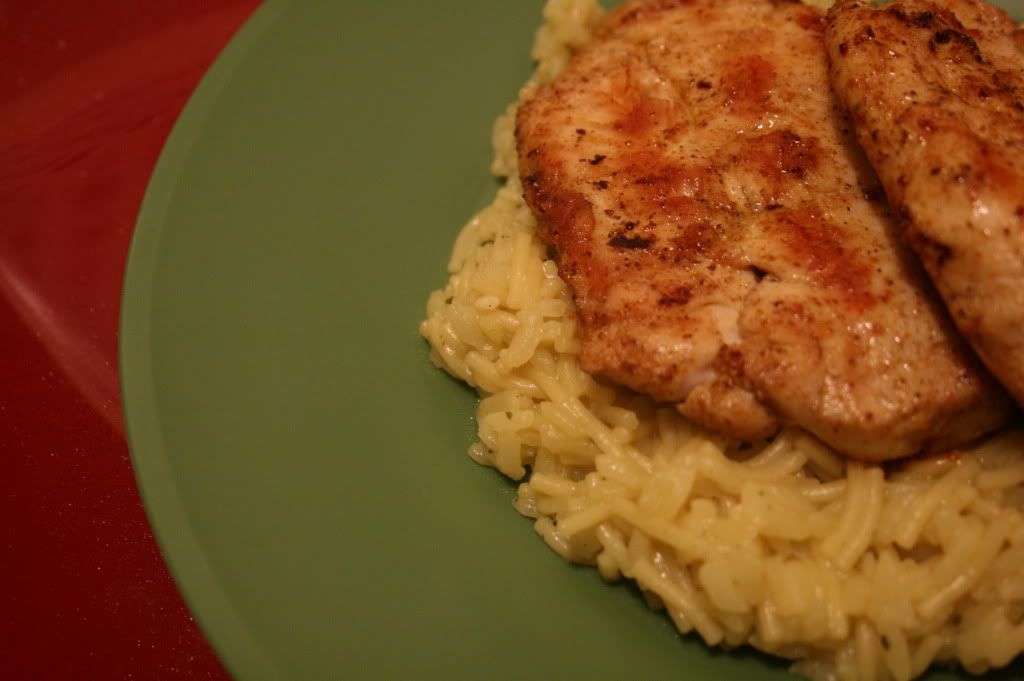 Ingredients:
Boneless skinless chicken breasts
Salt
Pepper
Paprika
Curry Powder
1/4 cup of olive oil
Directions:
Combine the olive oil with the spices in a bowl. Place the Chicken into the marinade and coat it well. Then cook it on a grill pan until cooked through and no longer pink.
~ Recipe submitted by Tova Berger