Falafel Coated Avocado Fries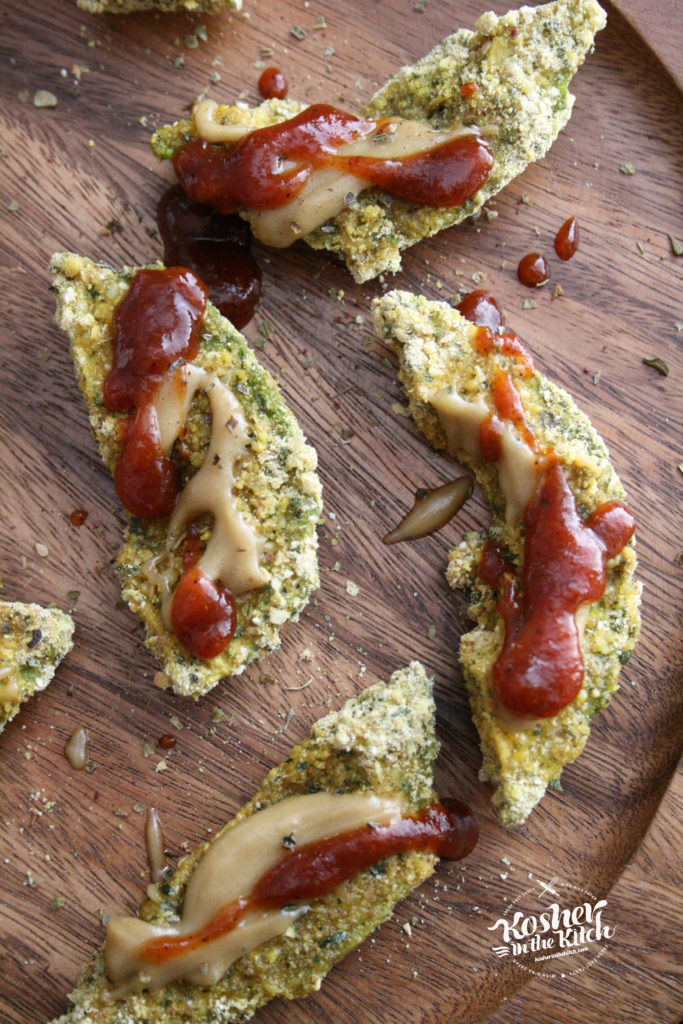 My love for avocado, and falafel and my obsessive need to dip things into sauce created these tasty and addicting fries. Falafel coated avocado fries topped with creamy tahini and bbq sauce! These are baked not fried which basically means guilt free indulgence one delicious bite at a time.
Ingredients:
2 avocados
2 eggs, whisked together
Falafel mix from package
Tahini, for serving
BBQ sauce, for serving
Directions:
Peel and slice avocados. Dip avocado sliced into eggs. Coat in falafel mix then place on baking sheet lined with parchment paper. Bake on 350′ for about 15 minutes or until crispy. Serve with tahini sauce and bbq sauce for dipping. Optional: Western sauce (equal parts bbq sauce, ketchup and mayo) would also taste great.
Tips & Tricks: Serve these crispy falafel avocado fries stuffed in a pita with Israeli salad, purple cabbage and hummus! Schug optional.