Mango Corn Salad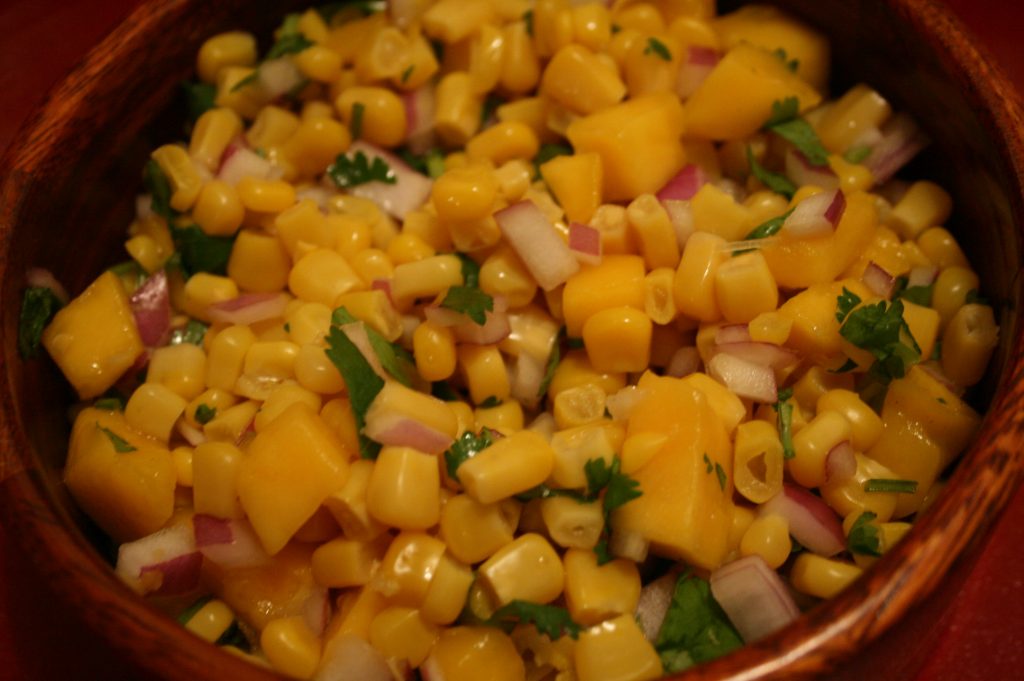 This recipe was given to me by my friend Miera Martinez. She makes some great dishes!
Ingredients:
1 can of corn
1 large bunch of cilantro chopped
1 small red onion, diced
1 mango, peeled and cubed
Juice of 1 lime
Directions:
Combine ingredients in a large bowl and mix with the lime juice.
~ Mira Martinez's recipe submitted by Nina Safar