Cauliflower Crust Pizza with Shredded BBQ Chicken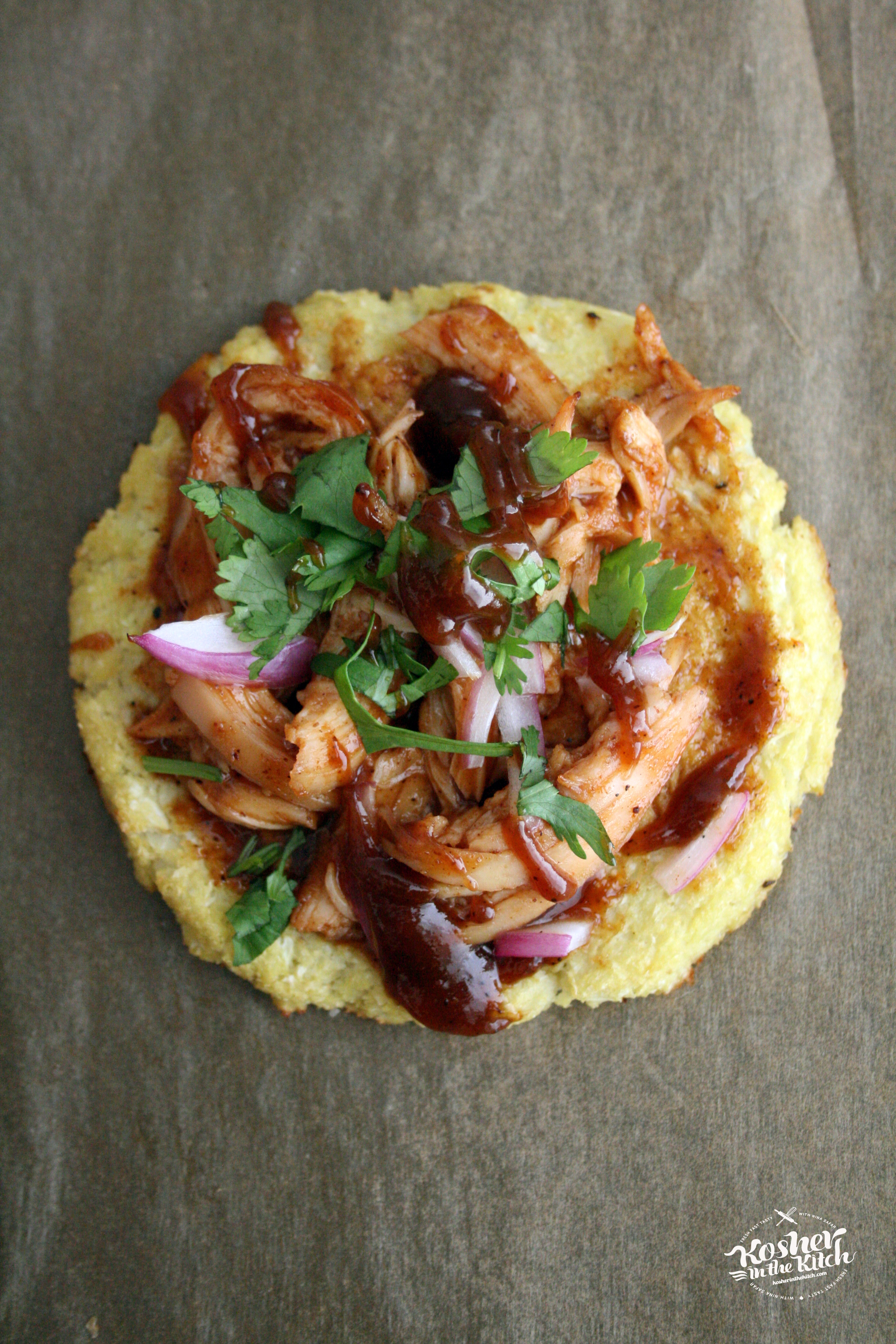 Crispy cauliflower crust topped with shredded bbq chicken, red onions and chopped cilantro make a winning flavor combination on this healthy remake of my favorite pizza. 
Ingredients for Cauliflower Crust:
1 head of cauliflower
1 egg
1 tsp salt
1/4 tsp black pepper
1/2 tsp garlic powder
Toppings:
1/2 cup BBQ Sauce
BBQ Shredded Chicken (recipe below)
1 bunch of cilantro, chopped
1 red onion, thinly sliced
Directions for Cauliflower Crust Pizza:
Clean and cut cauliflower into pieces. "Rice" the cauliflower by placing the pieces in a food processor or blender. Pulse until the cauliflower looks grain like. Place in microwave for about 4 to 6 minutes until soft. Wring out any liquid from the cauliflower by placing it in a dish towel and twisting it out. Mash the cauliflower with a fork. Combine with egg. Place on lightly greased baking sheet lined with parchment paper and shape into individual sized round pizzas. Bake in oven on 400 for 10 to 12 minutes or until edges are browned. Add BBQ sauce, shredded chicken and sliced onions then bake for an additional 5 minutes. Serve with freshly chopped cilantro.
Shredded BBQ Chicken:
Ingredients:
4 boneless, skinless chicken breasts (thick)
1 cup of bbq sauce
Directions:
Place chicken in a baking dish. Coat chicken with 1/2 cup of bbq sauce (make sure all sides are covered in sauce). Cook chicken in oven on 375' for 25 to 30 minutes or until chicken is cooked through. Shred chicken into pieces with a fork or dice into thin slices.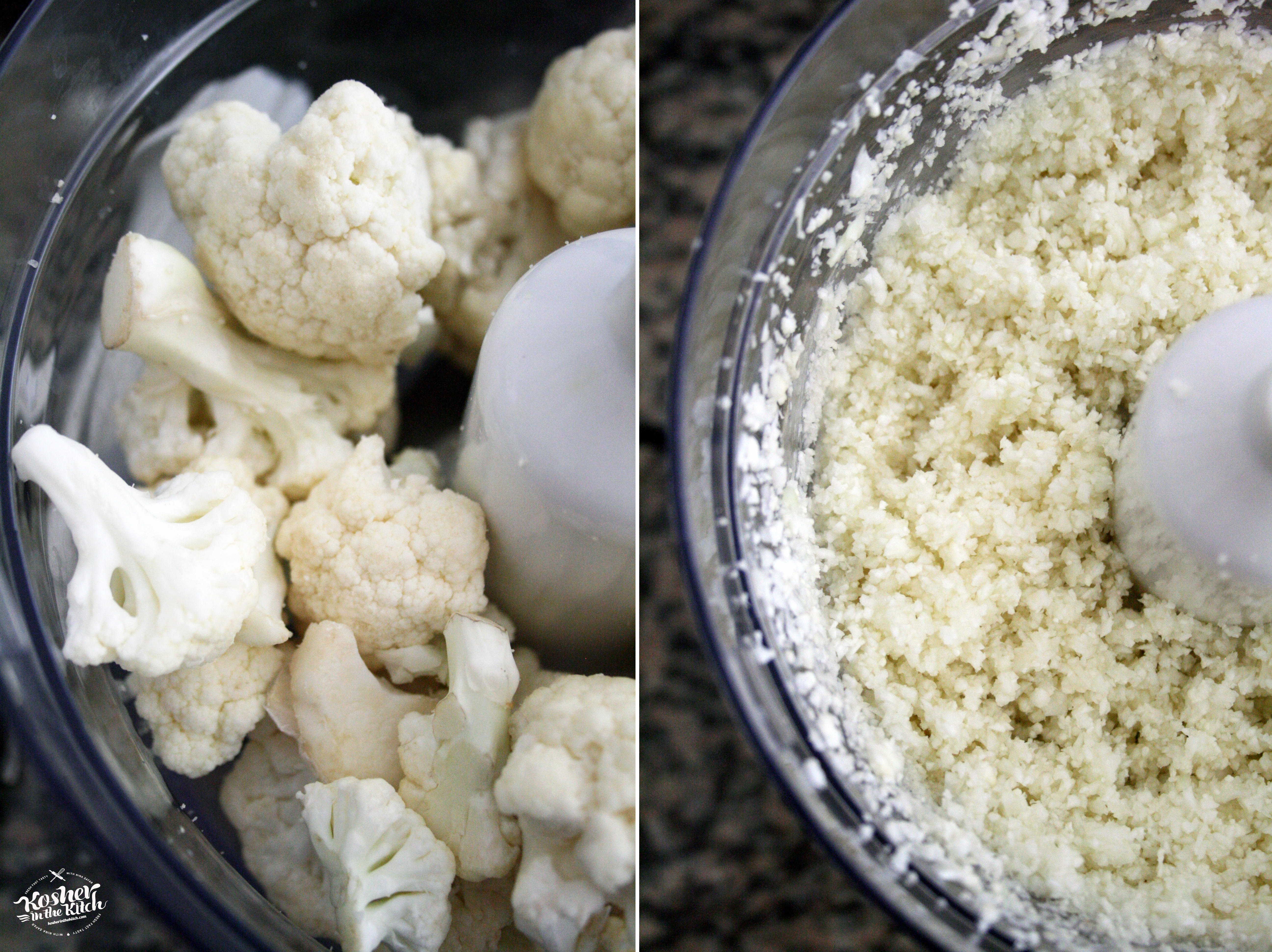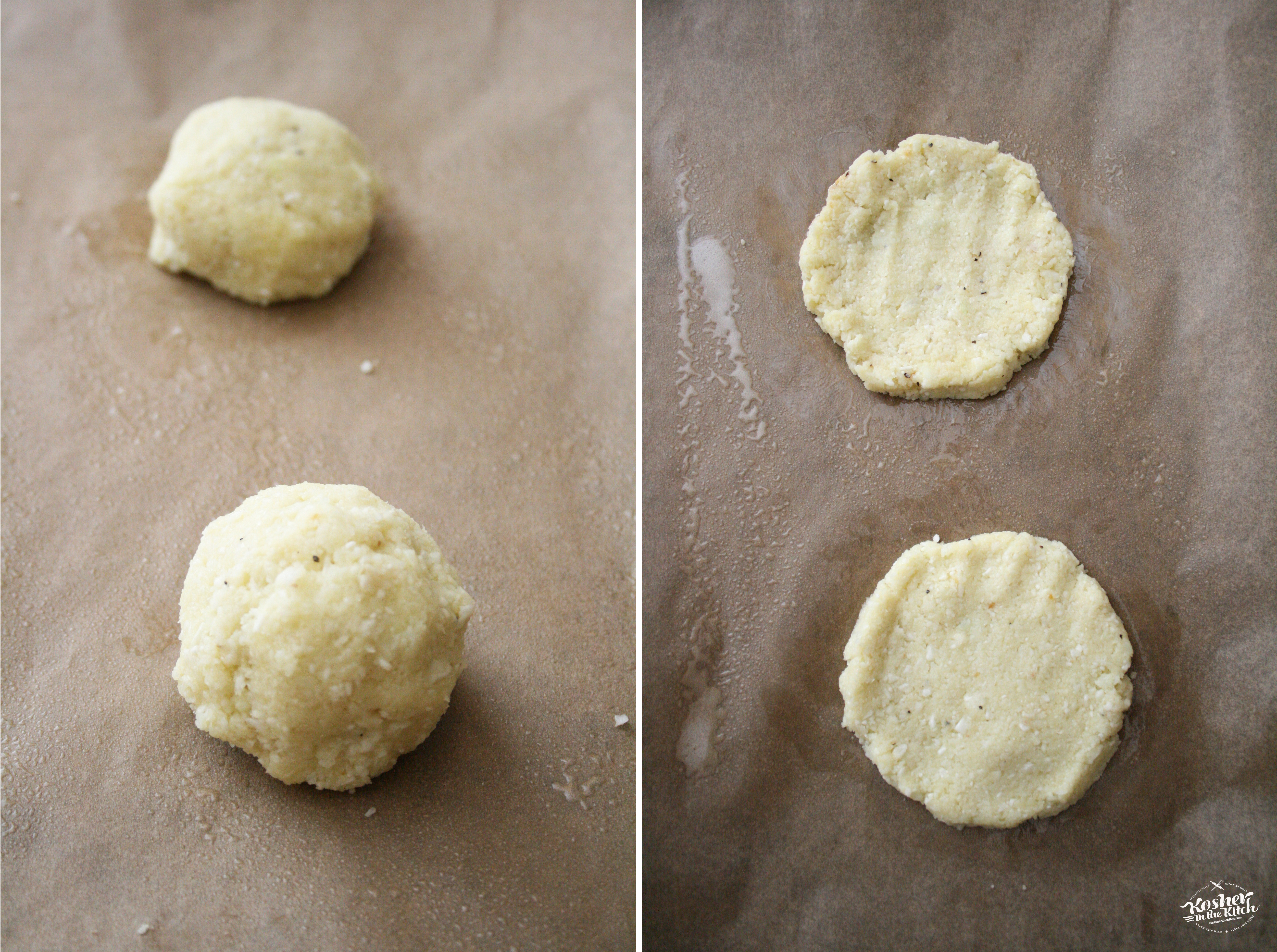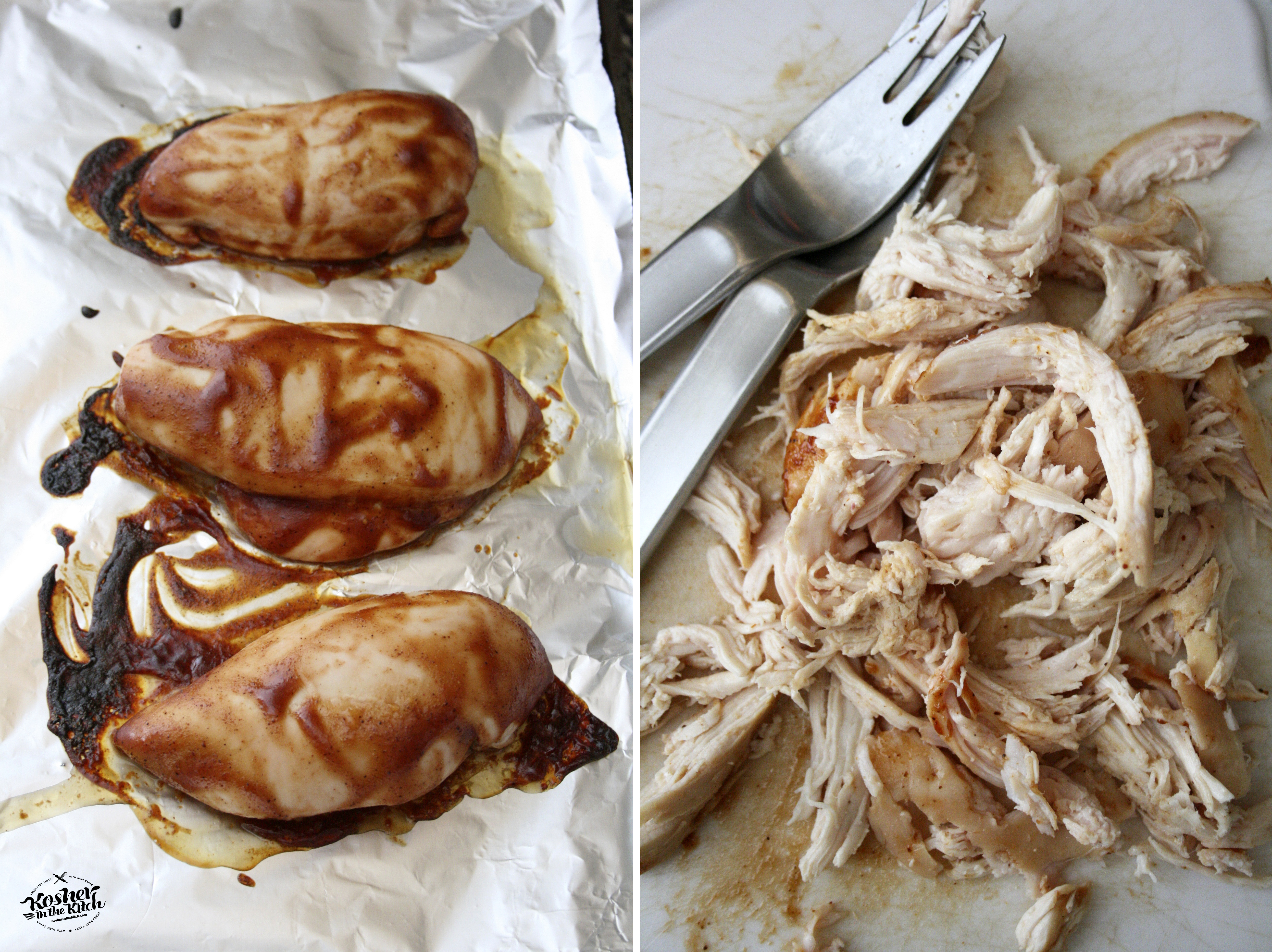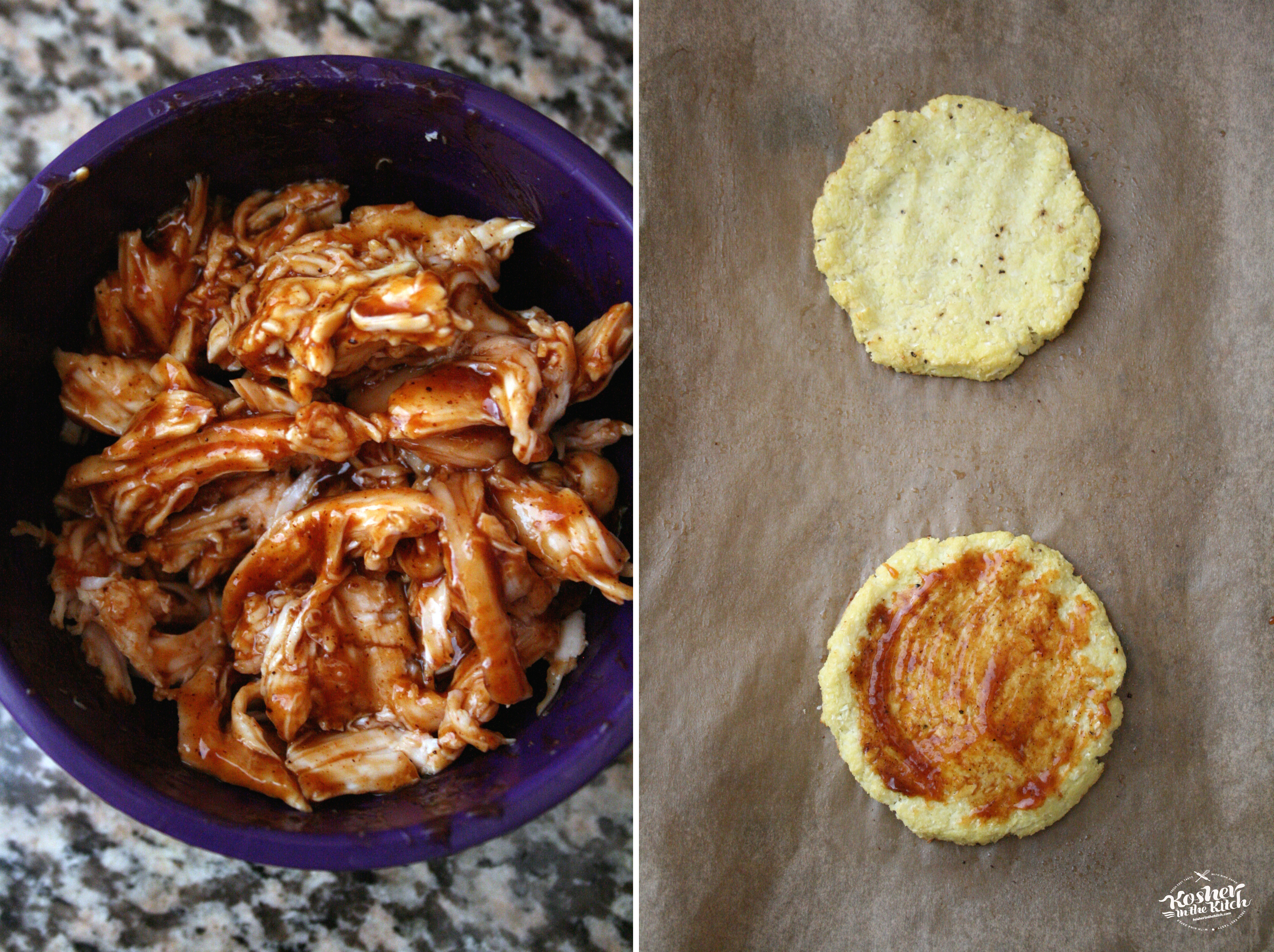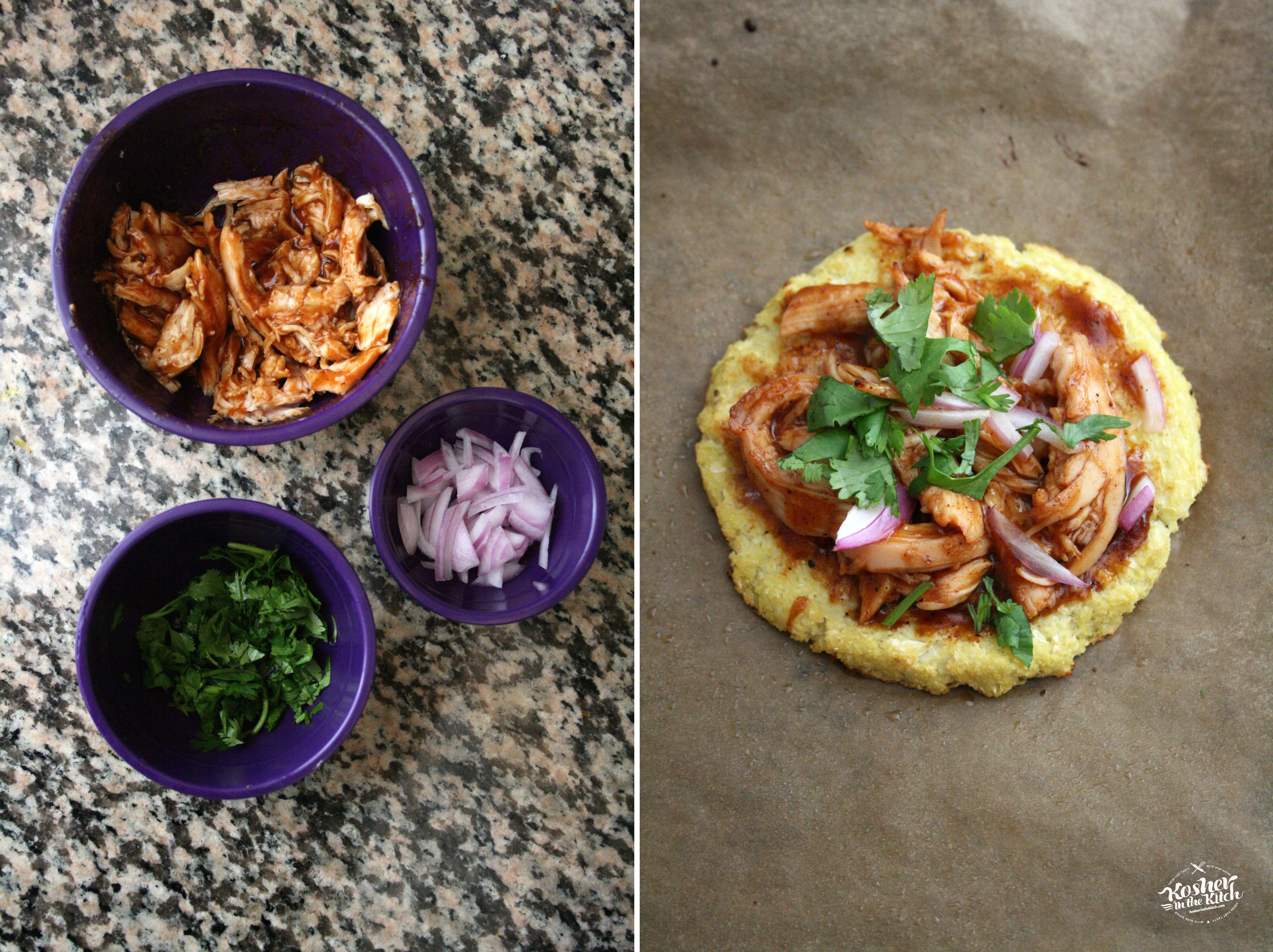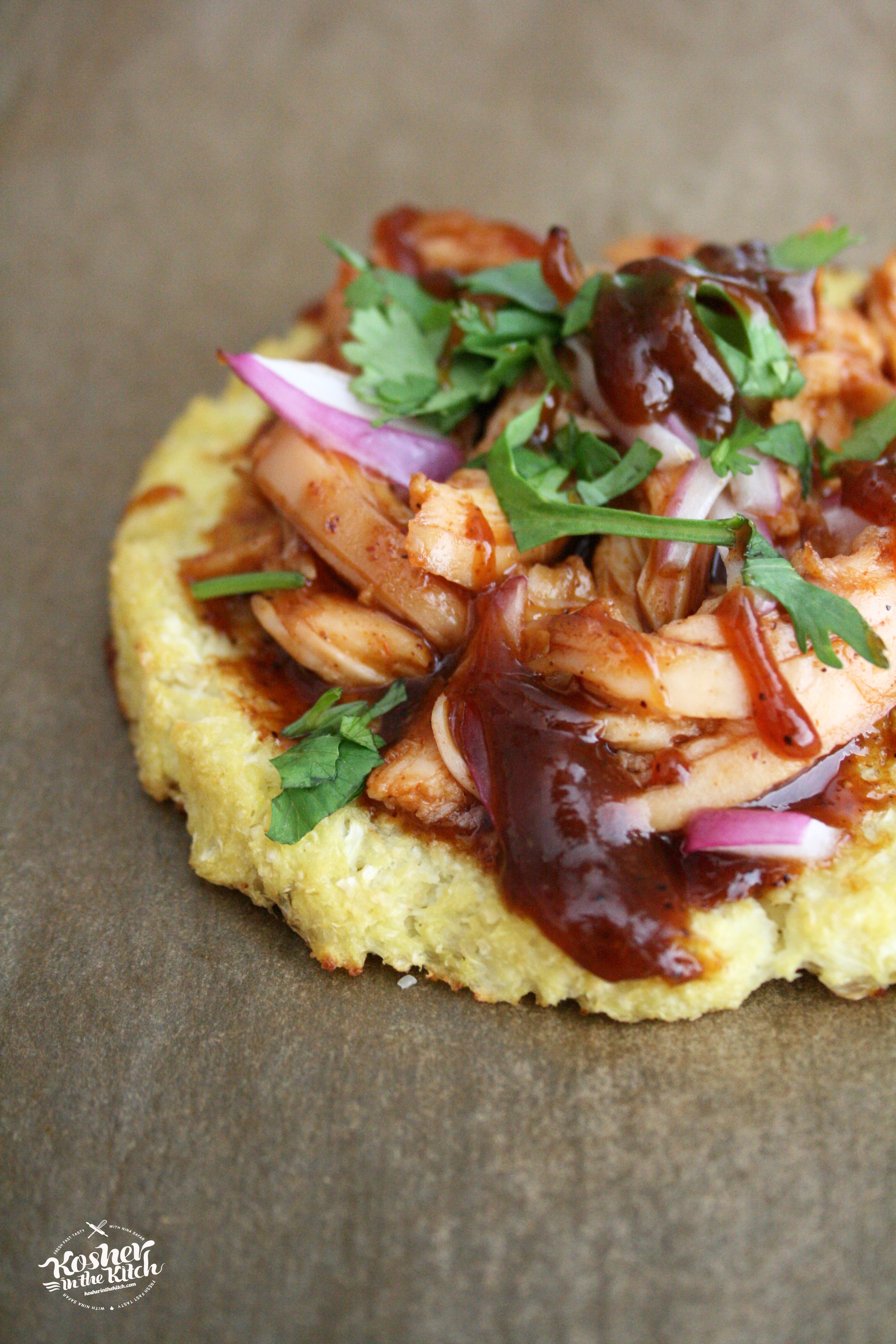 ~ Recipe submitted by Nina Safar