BEST Passover Brownies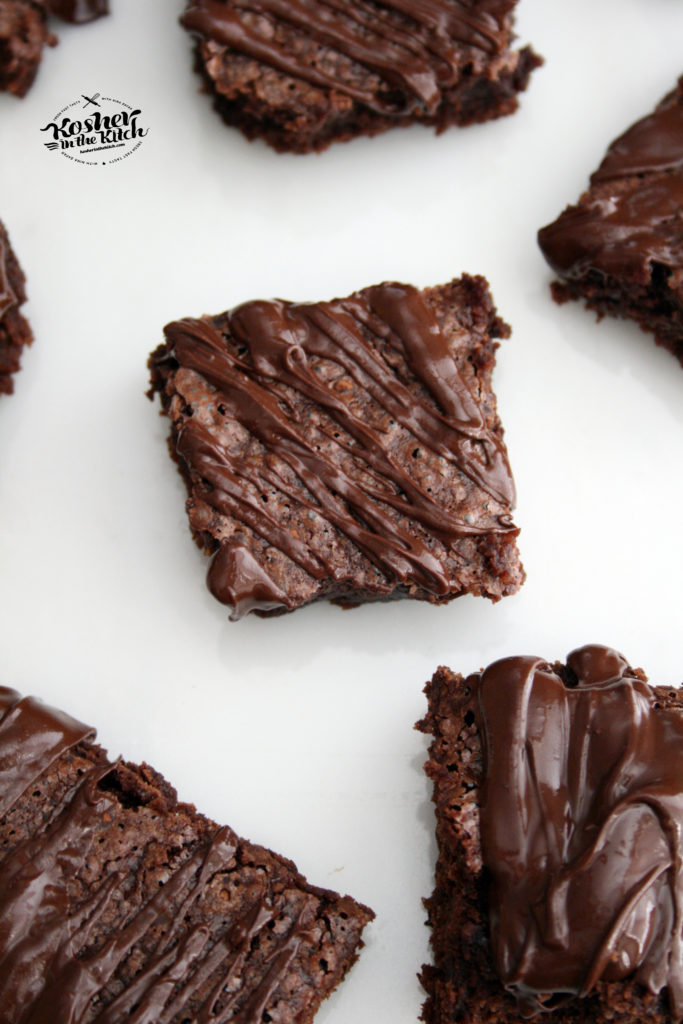 Anxious about missing your cakes and desserts over Pesach? Fear not. Once you try this recipe you will never again fear the holiday of no flour! This is a family fav and always made our house the place to be over Passover. Be prepared to make a double batch of this recipe since it's usually devoured within minutes of leaving the oven!
Ingredients:
1/2 cup of vegetable oil
4 eggs
1 1/2 cups of sugar
1/2 cup of potato starch
1/2 cup of cocoa (use Hershey's coca for the best taste!)
Directions:
Mix the above ingredients together in a large mixing bowl then bake in a 9×13 pan on 350′ for about 25 minutes or until done.
OPTIONAL TOPPINGS: Melt chocolate chips in the oven on 30 second increments, stirring until smooth and melted. Drizzle over brownies then top with your choice of potato chips, chocolate chips, mini marshmallows, crumbled macaroons, powdered sugar, cocoa powder, or good ol sprinkles.