Mint Chocolate Macaroon Cheesecake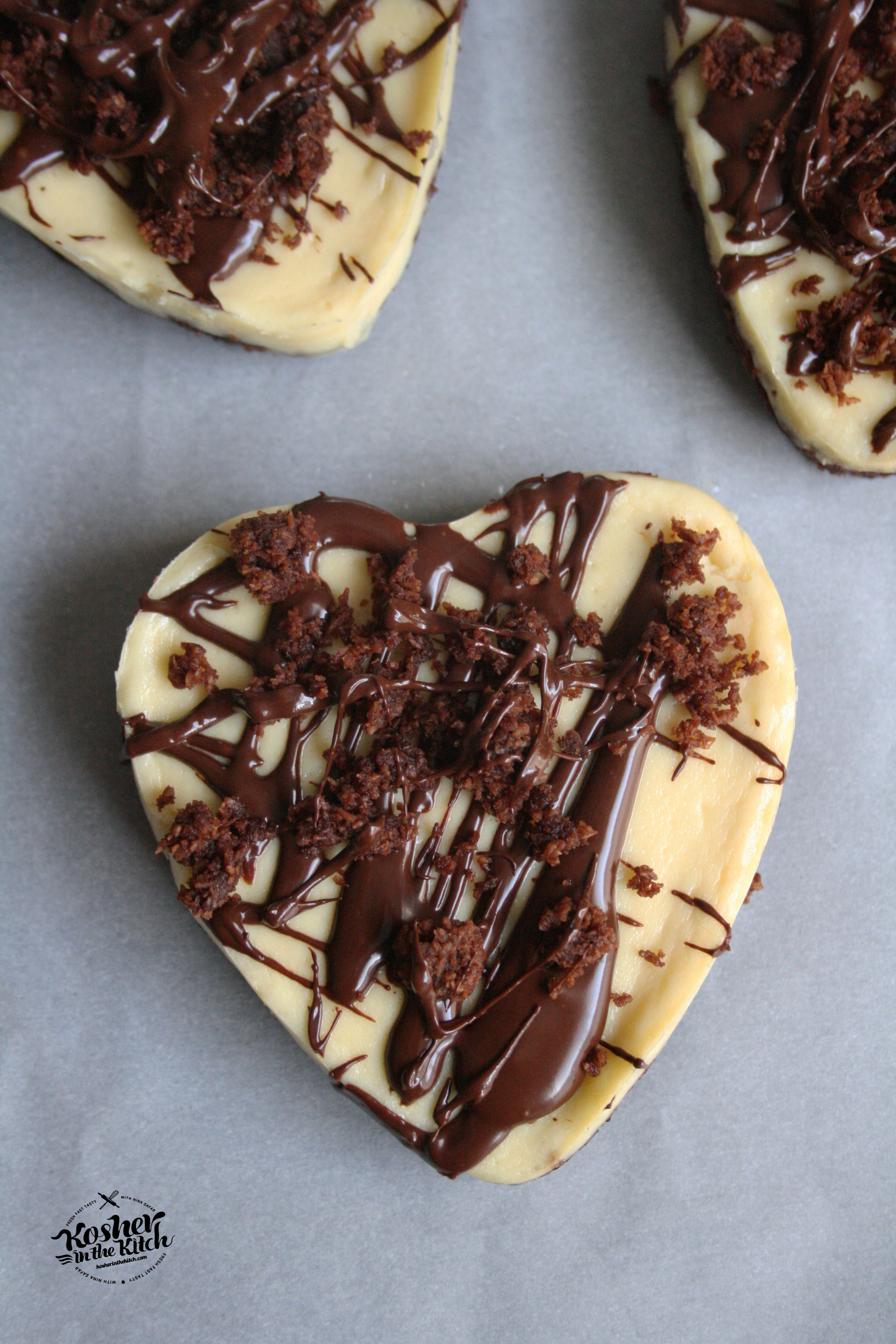 Ingredients for Crust:
10 oz. mint chocolate macaroons crushed
3 tablespoons butter, melted
Ingredients for Cheesecake:
12 oz of whipped cream cheese (1 and a half containers if using 8 oz containers)
1/2 cup of sour cream
2 eggs
1/2 cup of sugar
1 tablespoon vanilla sugar
Melted chocolate for serving
Mint Chocolate Macaroons, crushed for serving
Directions for Crust:
Crush macaroons using a food processor or your fingers. Melt butter in microwave then combine with crushed macaroons. Press crushed macaroons and butter mixture into a round pan or cupcake holders. Bake on 350 for about 10 minutes then fill with cheesecake mixture and bake on 350 until cheesecake is set. (about 40 minutes for the larger pan and 20 to 25 minutes for cupcake holders) Allow to cool off then top with melted chocolate and crushed mint chocolate macaroons.
Tips & Tricks: You can use any flavored macaroons you like best! Red velvet, carrot cake, chocolate, classic. You can also take your favorite Passover cookies and crush them instead. Another option is to use ground walnuts in place of the macaroons and cookies.
~ Recipe submitted by Nina Safar