Red White & Blue Cupcakes with Buttercream Frosting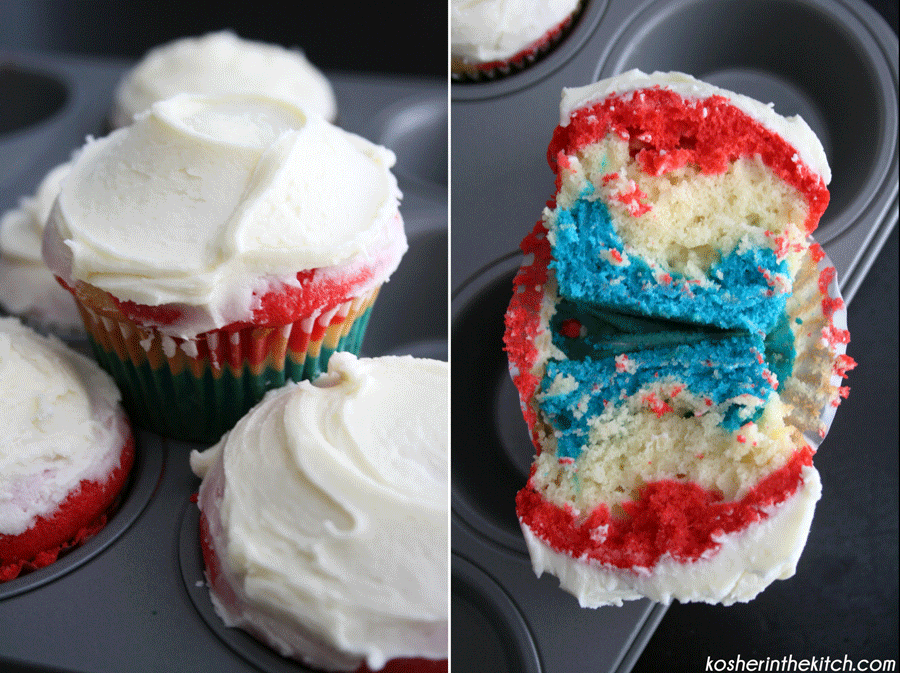 These cupcakes are an easy and delicious way to celebrate July 4th weekend. I baked a batch with my toddler and we both really enjoyed it. (he had fun frosting the cupcakes and I enjoy any opportunity to eat frosting!) If you are serving them for a july 4th bbq or event, I would top them with buttercream frosting and either top them with mini american flags or create your own fun cupcake toppers by cutting out pieces of paper and attaching them to toothpicks, then stick them in the center of each cupcake. You could write words such as: Hello Summer, Tasty, Yummy, I Heart Frosting, Bite Me, and Happy July 4th! Another fun option is to place the frosted cupcakes on a table along with small bowls of red and blue glaze (powdered sugar mixed with some water with a drop of food coloring) then allow everyone to splatter the tops with the glaze to create their own festive cupcakes.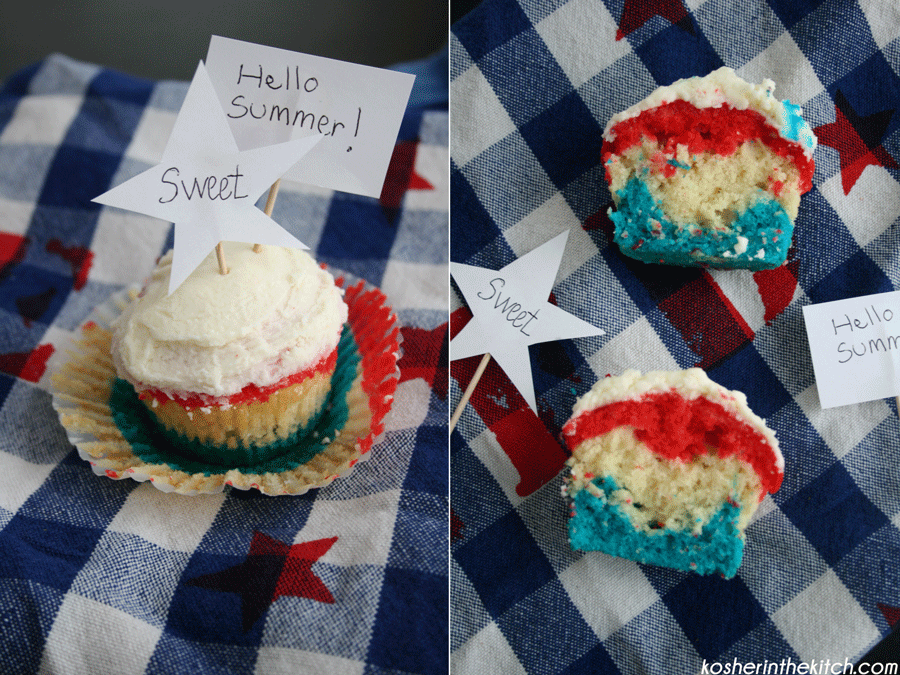 Servings: 12 regular sized cupcakes
Ingredients:
2 cups of flour
1 and 1/3 cup of sugar
3 tsp. baking powder
1 tsp. salt
1/2 cup of oil
1 cup of oj
2 eggs
1 tsp. vanilla extract
Red food coloring
Blue food coloring
Directions:
Combine ingredients in a large mixing bowl. Divide batter in three bowls. Drop several drops of blue food coloring in one bowl and then several drops of red food coloring in a second bowl of batter. Leave the third bowl of batter as is. Layer the blue, then the plain then the red on top. (using about 1 tablespoon each) Bake in oven on 350′ for about 22 minutes. Allow cupcakes to cool completely before frosting.
Ingredients for Frosting:
1 box of confectioners powdered sugar
1/4 cup of soy milk
1 tsp. vanilla extract
1 stick of butter, softened to room temperature
Directions for Frosting:
Cream together and blend until smooth.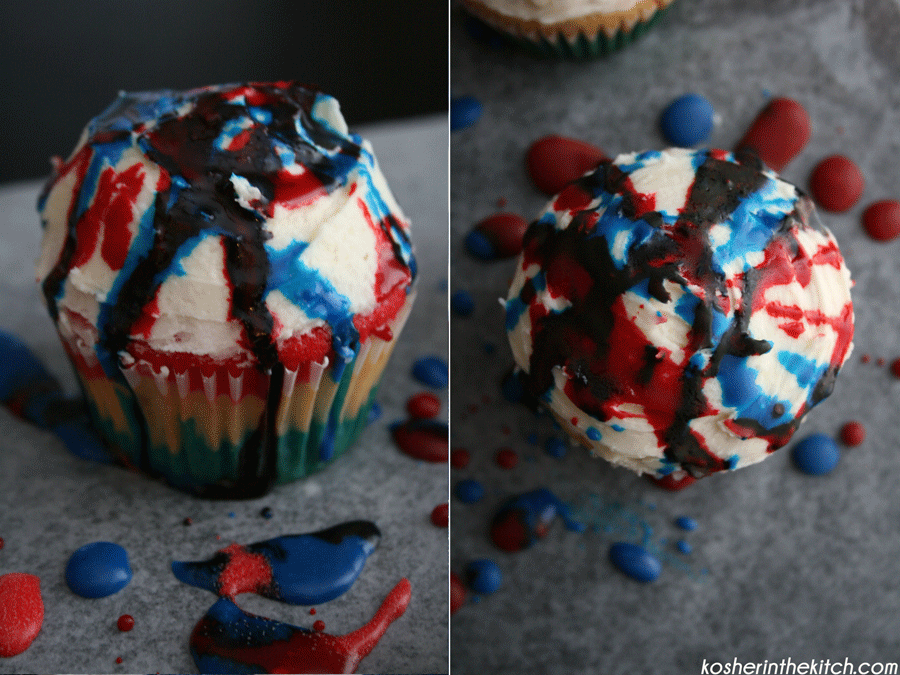 ~ Recipe submitted by Nina Safar