Mac and Cheese Cups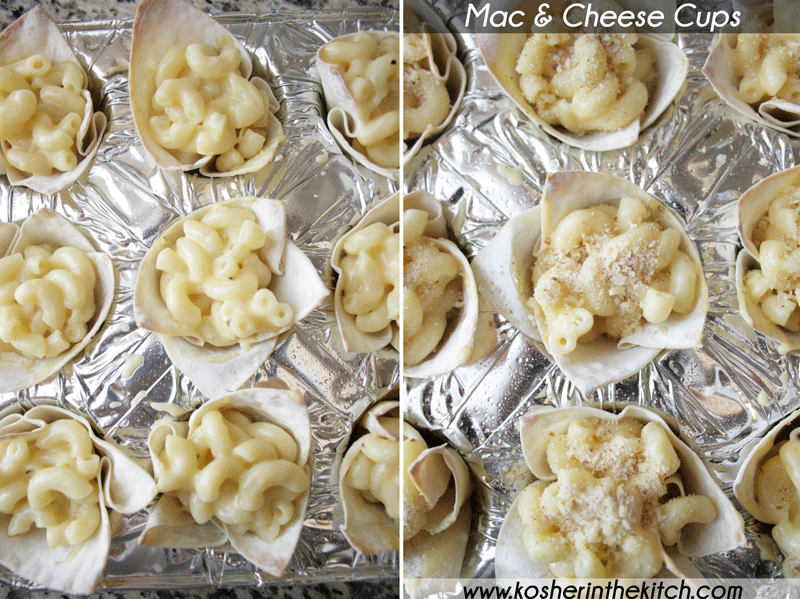 These make the perfect bite sized appetizers! I'm crazy about mac and cheese. It's the one dish that tastes great on a cold winter's night AND in the heat of the summer. (just add an iced diet coke and call it a meal. I mean a nice healthy salad!) The crispy wonton cup adds an addicting crunch to the creamy mac and cheese.
Ingredients:
24 wonton wrappers (defrosted)
2 cups of mac and cheese (recipe found HERE)
1/4 cup of bread crumbs
1/4 cup of grated parmesan cheese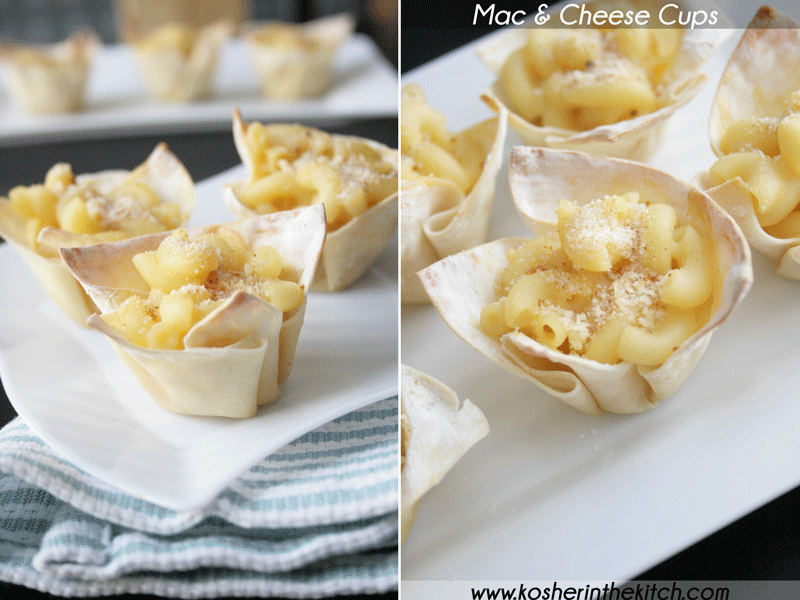 Directions:
Preheat oven to 325′. Spray a mini cupcake pan with cooking spray. Place one wonton wrapper in each cupcake holder, pressing down so it sticks to the bottom and up the sides. Bake wrappers in oven on 325′ for 10 minutes. (the edges should be slightly browned) Once the wonton wrappers have baked for 10 minutes, remove from oven but keep them in the pan. Fill each wonton cup with 1 tablespoon mac and cheese. Top with bread crumbs and parmesan cheese. Once complete, place the pan back in the oven on 325′ and continue baking for an additional 5 to 10 minutes until tops are slightly crispy.
~ Recipe submitted by Nina Safar