Zucchini Noodles with Chicken Mushroom Sauce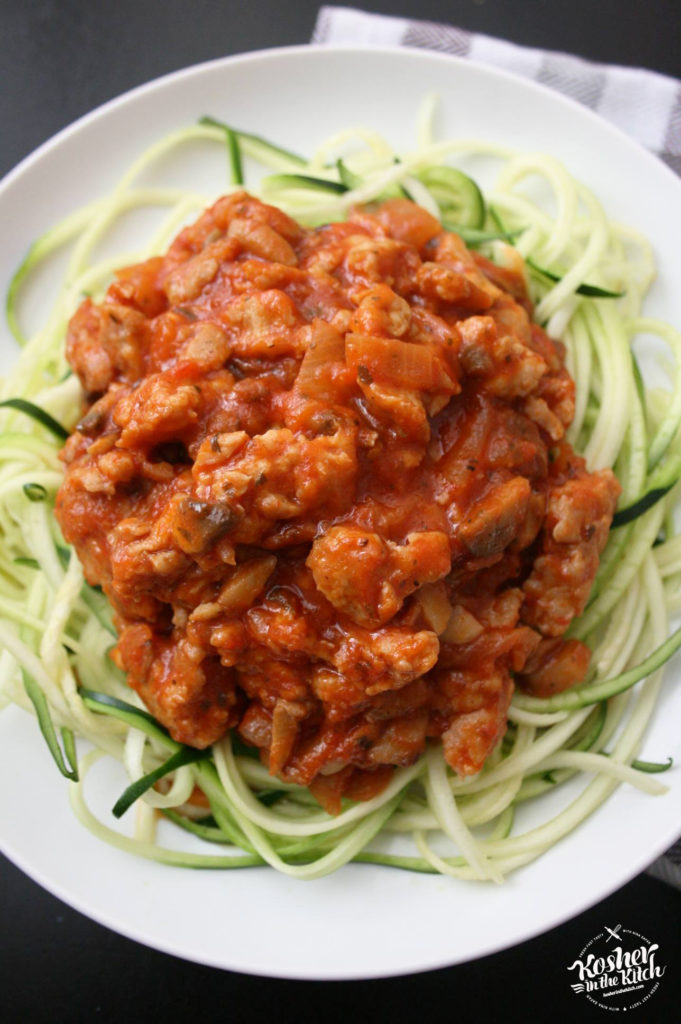 Ingredients:
1 onion, diced
6 oz mushrooms, diced
1.5 lbs ground chicken thigh (or turkey or beef)
2 cups tomato, garlic & onion pasta sauce
1/4 t salt
1/4 t black pepper
1/4 t garlic powder
1/4 t paprika
Directions:
Saute onions and mushrooms until tender. Add chicken and cook until cooked through. (careful to break the ground chicken into pieces) Add sauce and spices then let it simmer on low flame for an additional 20 minutes. Serve over zucchini noodles or baked potatoes. (mashed potatoes, rice and pasta are also great options!) You can serve the zucchini noodles raw or saute them for several minutes on the stovetop with a bit of olive oil and sea salt.
Tips & Tricks: I use Veggetti Spiral Vegetable Slicer
to create the zucchini noodles!
~ Recipe submitted by Nina Safar