Strawberry Cheesecake Mousse {No Bake!}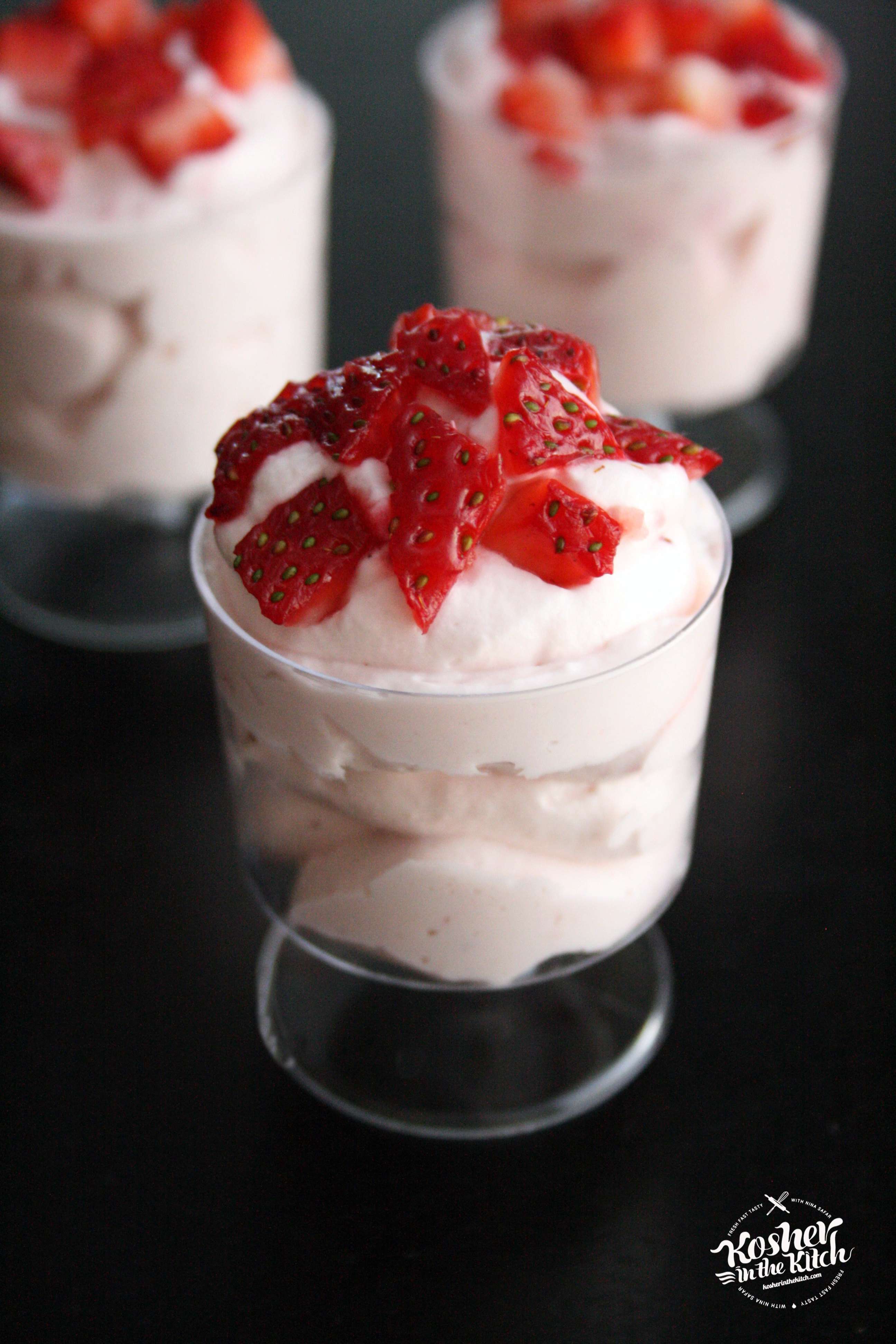 For Shavuot, I have partnered with Health Garden to bring you this sinfully sweet Strawberry Cheesecake Mousse that is a no bake sugar free treat everyone can enjoy! I tested this recipe out with several of the natural sugars Health Garden offers, Monk Sugar, Coconut Sugar and Xylitol. I personally liked the flavor of Monk Sugar however you can use the sweetener of your choice. (additional info on Monk Sugar below recipe)
Ingredients:
1 cup heavy cream (cold from fridge!)
2 tablespoons Health Garden monk sugar
8 oz whipped cream cheese (softened at room temperature)
1 teaspoon vanilla extract
1/2 cup strawberry puree (recipe below)
Directions:
Whip heavy cream in large motions until slightly thickens. Add in sugar and continue whipping until soft peaks form. (you can tell when you lift the whisk and the cream hangs on bottom in soft peaks.) Store whipped cream in refrigerator until ready to combine with cream cheese mixture. Cream together cream cheese and vanilla. Once combined, add in strawberry puree. Fold in whipped cream to strawberry cream cheese mixture. Combine together. Serve with freshly chopped strawberries.
Strawberry Puree
Servings: 2 cups strawberry puree
Ingredients:
16 oz strawberries (stems removed)
1 tablespoon water
Directions:
Pulse strawberries and water together in a blender or food processor until blended into strawberry puree. (some strawberry pieces might get stuck against the side of the blender or processor. If that happens, turn machine off and and stir mixture together with a spatula before turning machine back on and continuing to blend until well combined.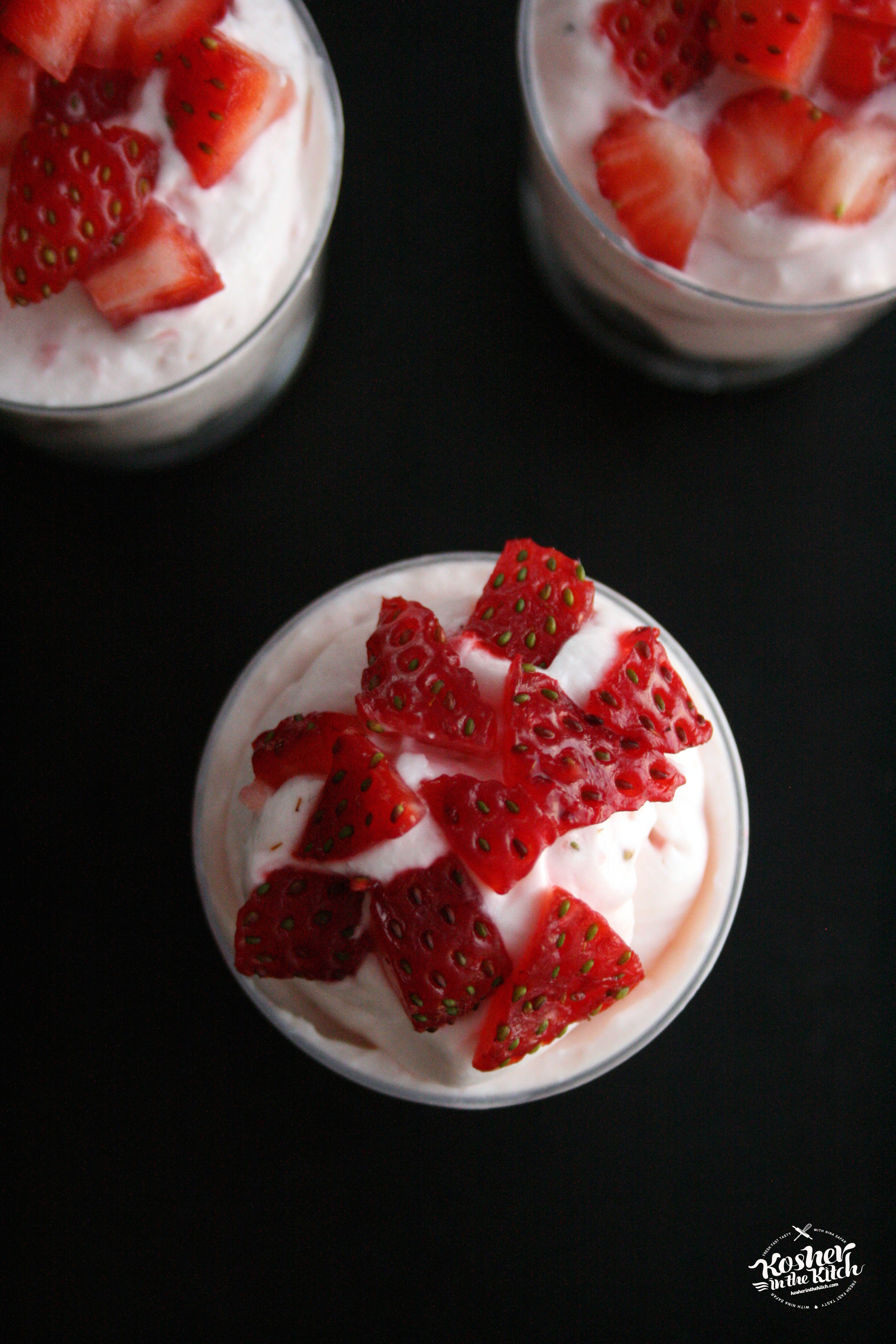 You can follow Health Garden on Facebook and Twitter to stay updated on the latest news and recipes! You can purchase Health Garden Natural Sugar Products
on Amazon.
Monk fruit sweetener is calorie free, 100% sugar free, zero glycemic index, 100% safe for diabetics, approved by "Friends With Diabetes" for diabetics to enjoy and a wonderful way for those who otherwise cannot enjoy a cheesecake treat on Shavuos to do so.
** This recipe has been approved by "Friends With Diabetes" www.friendswithdiabetes.org