Spinach Turkey Stuffed Shells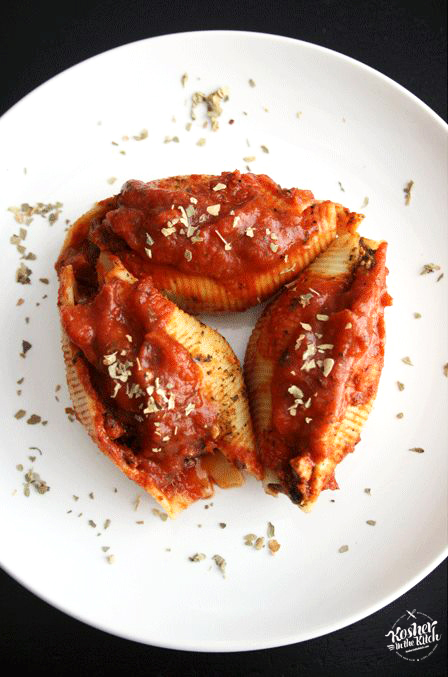 Jumbo shells stuffed with savory ground turkey and spinach are the perfect combination to serve for an easy, yet satisfying meal. The shells and turkey mixture can be prepared and stuffed in the morning with the final step of heating up in oven completed right before serving.
Ingredients:
1 jar of marinara sauce
1 package of 12 oz. jumbo shells
1 cup frozen spinach, defrosted
1 lb. ground turkey
Directions:
Saute ground turkey until cooked through, breaking into pieces as it cooks. Add spinach and 3/4 of sauce to pan and combine together. Cook shells for 12 minutes in boiling water then stuff with turkey mixture topping with remaining sauce and cook in oven on 350′ for about 15 to 20 minutes.
Tips & Tricks: Ground chicken or beef can be used instead of ground turkey. If you don't like spinach, swap it out for onions and mushrooms. Simply cook onions and mushrooms before adding the ground beef to the pan.