Spinach Strawberry Feta Salad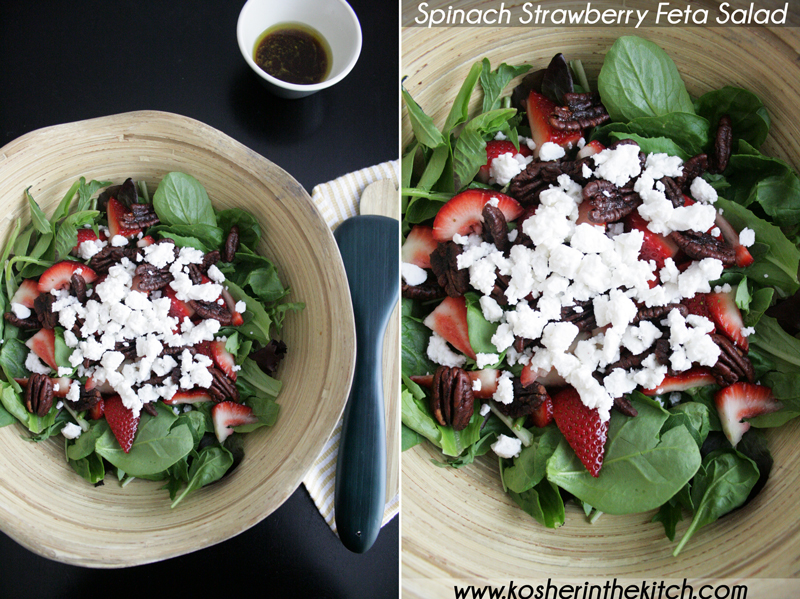 When hosting, people often fuss with the main dish when really what you need is a good salad to start off the meal right! This sweet and tasty salad is a favorite of mine. With crunchy pecans, salty feta and sweet strawberries, it's got a great combination of flavors and is sure to be a crowd pleaser.
Ingredients:
6 oz. fresh spinach
1 cup sliced strawberries
1/2 cup pecans
1/4 cup crumbled feta
2 tablespoons balsamic vinegar
2 tablespoons olive oil
1 tablespoon brown sugar
Directions:
Place spinach in a large salad bowl. Layer on top the sliced strawberries, pecans and crumbled feta. Combine balsamic vinegar, olive oil and brown sugar in a small bowl then drizzle over salad right before serving.
~ Recipe submitted by Nina Safar