Slow Cooker Beef Stew
Sunday is all about the fams! Whether it's a trip to the Zoo, strolling through the mall or having fun at the park, Sunday is the one day I don't want to be in the kitchen! Yesterday, I was able to throw ingredients in the slow cooker and enjoy a day out without worrying about what's for dinner. Yes, this particular recipe does require some prep work, but trust me it's worth it. I tried it once without first browning the meat and it was not as tender. After a long day out, it felt great coming home to a delicious home cooked meal. This goes great with leftover challah from Shabbat or fresh pita.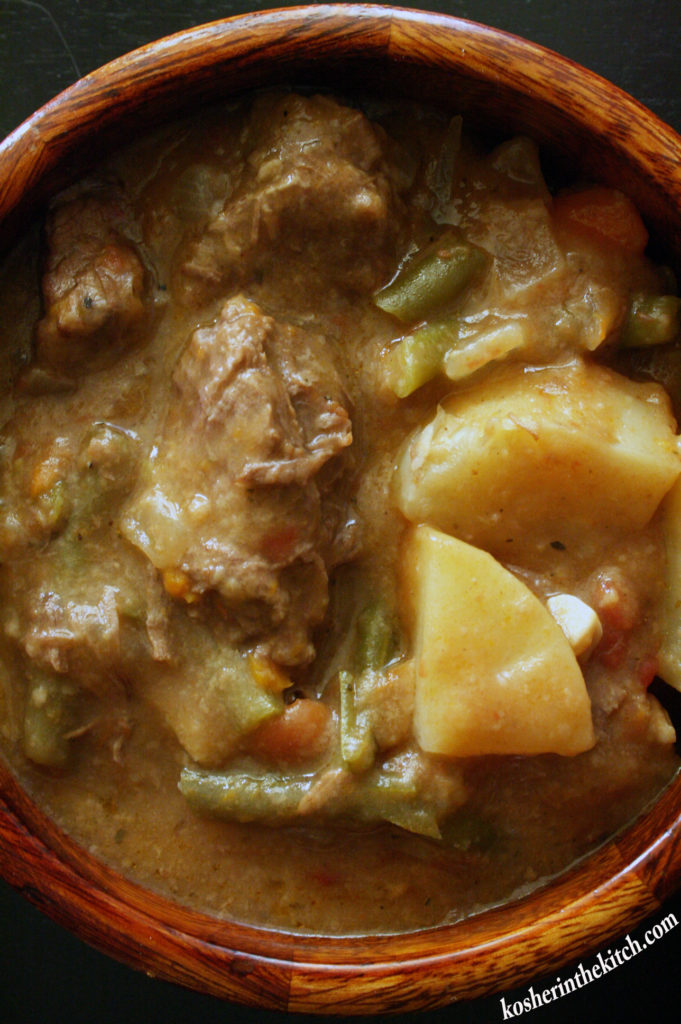 Ingredients:
1 pound beef stew meat
1/2 teaspoon Montreal Steak Seasoning
1/3 cup of flour
2 bay leaves
4 cups of water
1 beef stock cube
1 large onion, chopped
6 small carrots, chopped
2 large yukon gold potatoes, chopped
1 teaspoon brown sugar
1 can of diced tomatoes, 14.5oz garlic, basil & oregano flavored or regular diced tomatoes
Directions:
Combine the flour and pepper and sprinkle over the beef. Make sure each piece of meat is coated in flour mixture. Brown beef in a frying pan, using small batches at a time so as not to over crowd the pan. Then place the browned beef in slow cooker. Add the remaining ingredients and stir to mix well. Cover and cook on high for 4 to 6 hours or on low for 8 to 10 hours. Remove bay leaves before serving.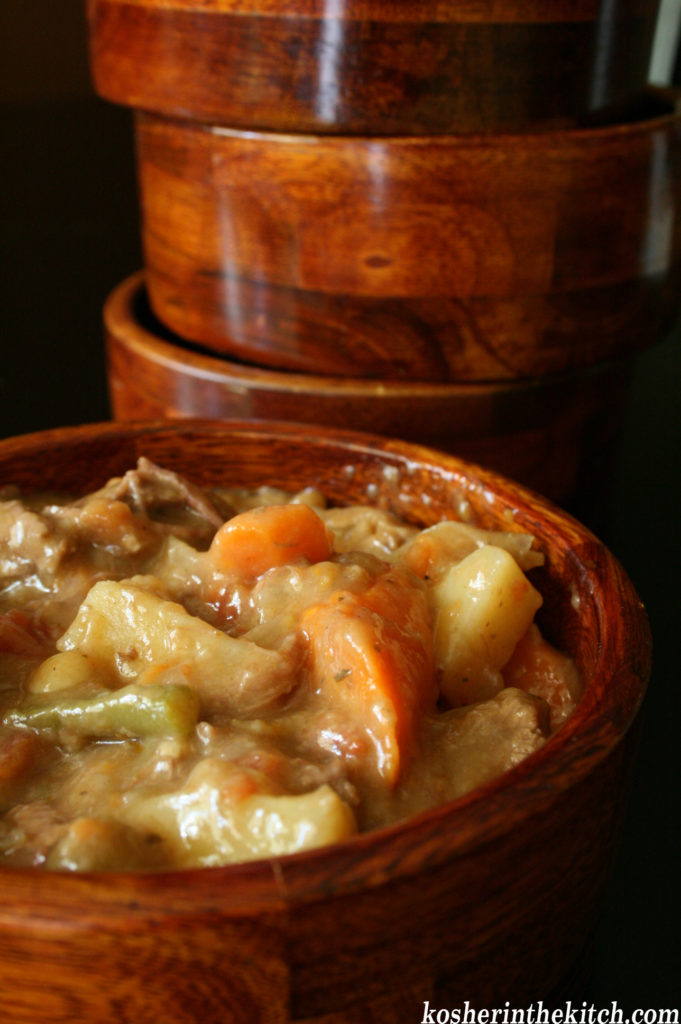 ~ Recipe submitted by Nina Safar