Chicken & Broccoli Stir Fry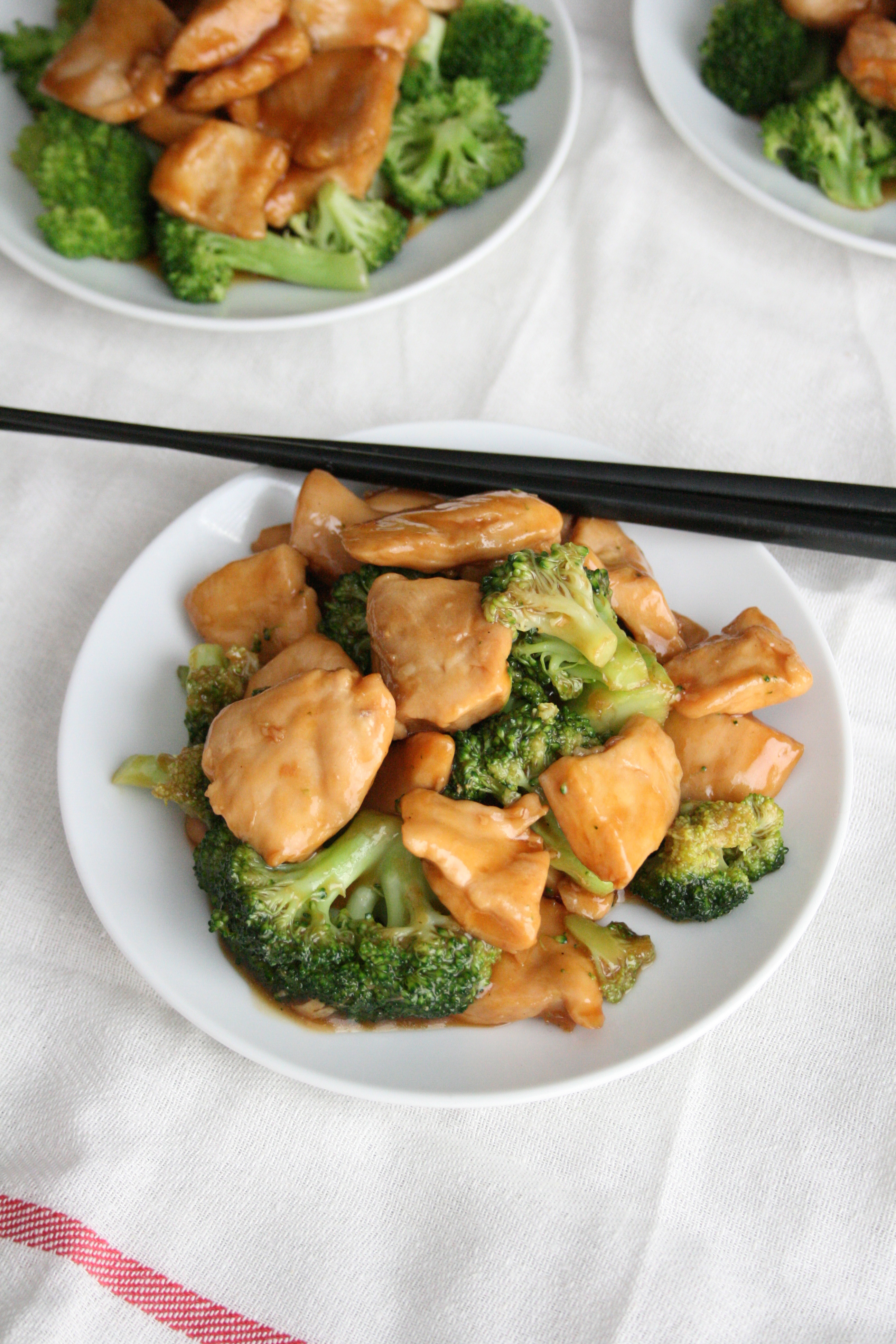 I created this recipe for Mishpacha Magazine for my food column, Supper in Seven. The idea is quick and easy weeknight dinners the whole family will enjoy. When Chanie, the food editor, asked if I could handle developing recipes with under seven ingredients I said look at my blog and you will see I am scared of recipes that have MORE than seven ingredients. When I see a recipe all I want to do is strip it down to the bare minimum needed to cook something delicious. Forget the fuss I just want something good to eat and I need it to be easy. I love chinese food for dinner but not the price and grease that comes with it. I decided to create my version of a lazy stir fry. I love the flavor combination of honey and soy sauce; the perfect balance between sweet and salty.
Ingredients:
1 lb. boneless skinless chicken breasts cut into 1 inch pieces
1 head of broccoli, cleaned and cut into 1 inch pieces
1/4 cup honey
1/4 cup soy sauce
1 tablespoon corn starch
1/4 cup water
Directions:
Heat up a large pan with one tablespoon oil. Cook chicken pieces until no longer pink and cooked through. Add broccoli to pan and stir around until bright green and crisp. Combine honey, soy sauce, water and corn starch together then slowly pour sauce over chicken and broccoli and stir around until sauce has thickened.
Optional: Add in crushed garlic and grated fresh ginger to sauce for enhanced flavor. Swap broccoli for sliced mushrooms, asparagus, or your favorite vegetable. Serve with chopped scallions or sesame seeds. If you enjoy a sweeter sauce, reduce soy sauce in half.
~ Recipe submitted by Nina Safar