Quick & Easy Chicken Burritos
When the weather is warm out I start craving colorful and zesty foods. A burrito is like a cozy sandwich of fillings all wrapped up and ready to cram into your mouth. (yes, I am a messy eater and enjoy every minute of it!) There is nothing more satisfying than digging into a freshly made burrito. Ok, so maybe biting into a warm cupcake that has just been frosted but other than that, The Burrito is da bomb.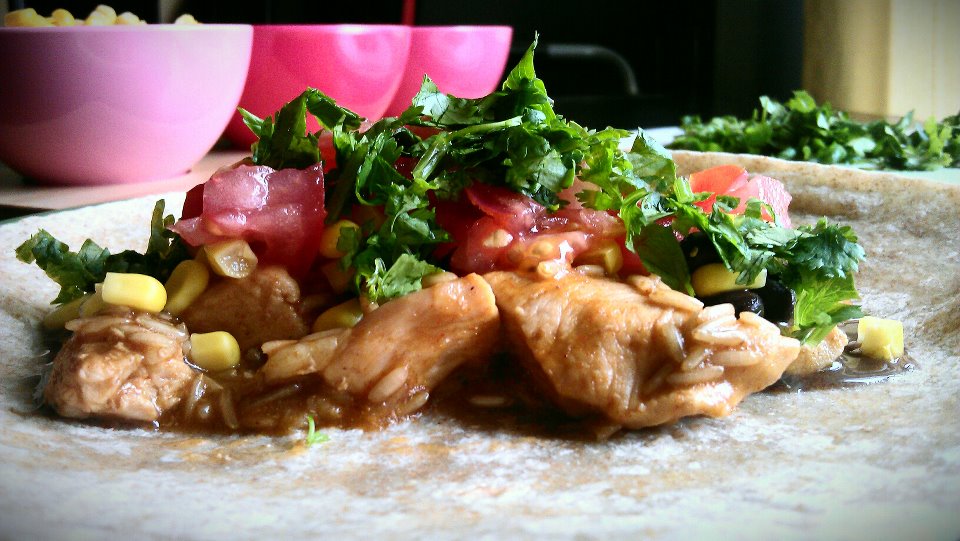 Ingredients:
1 small onion, diced
2 tbs. olive oil
1 lb. boneless skinless chicken breasts, cut into chunks
1 cup of uncooked rice (I used brown basmati)
1 1.25oz package of taco seasoning mix (I used ortega)
3 cups of water
Directions:
Saute onions in a large pot with olive oil. Add chicken and cook until no longer pink. Add rice and taco seasoning to chicken then add water and mix well. Cook until water is absorbed by rice. While the chicken and rice mixture cooks, dice up some fresh tomatoes and open up a can of corn and black beans. Serve in a wrap (I use whole wheat) or as a taco bowl with the chicken and rice in bowl with tomatoes, corn and beans layered on top.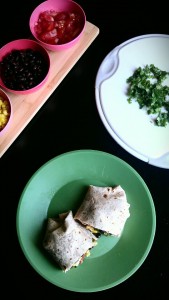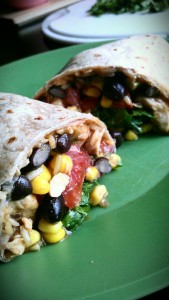 ~ Recipe submitted by Nina Safar