Pomegranate Spritzer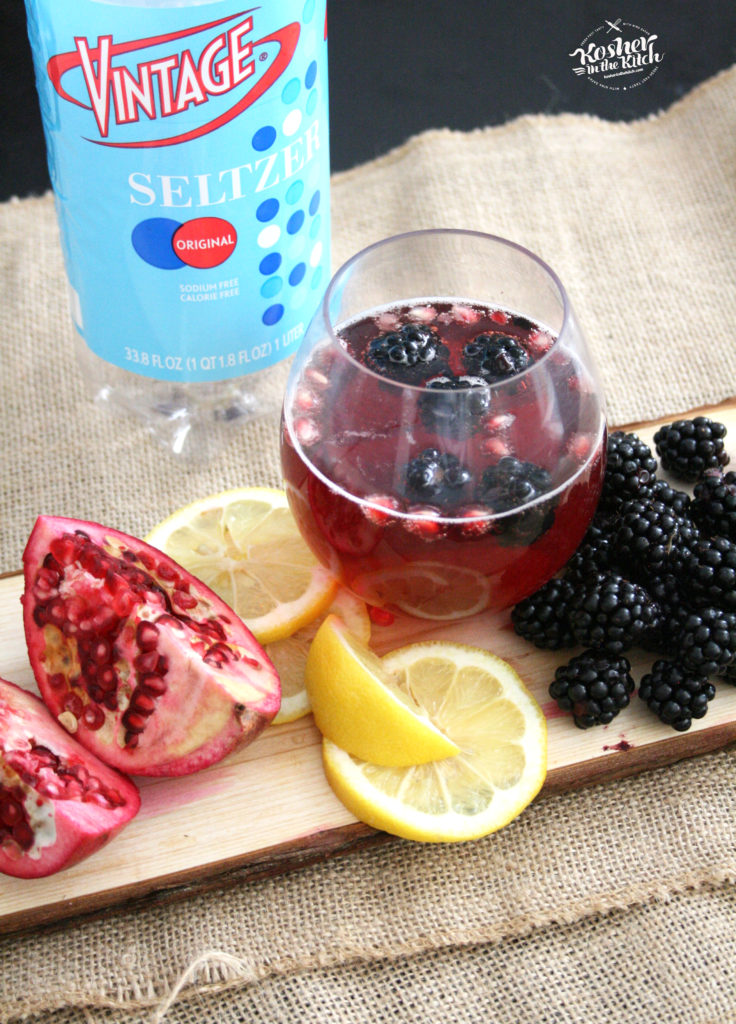 Sweet and bold pomegranate juice and fizzy Vintage Seltzer blend together to create a delicious holiday drink. These pomegranate spritzers are a fun and festive beverage to serve when entertaining and are perfect for both kids and adults. If you really want to start the meal off with a buzz, add a splash of vodka for the adults before serving.
Ingredients:
1 bottle (24 oz) Pomegranate Juice
1 bottle (33.8 oz) Vintage Seltzer
Pomegranate seeds
Sliced lemon or lime
Blackberries
Directions:
Pour 2 tablespoons pomegranate juice into serving glass. Fill remaining glass with seltzer. Add blackberries and pomegranate seeds to drink. Garnish glass with a slice of lemon or lime. Optional, add a splash of vodka for adults.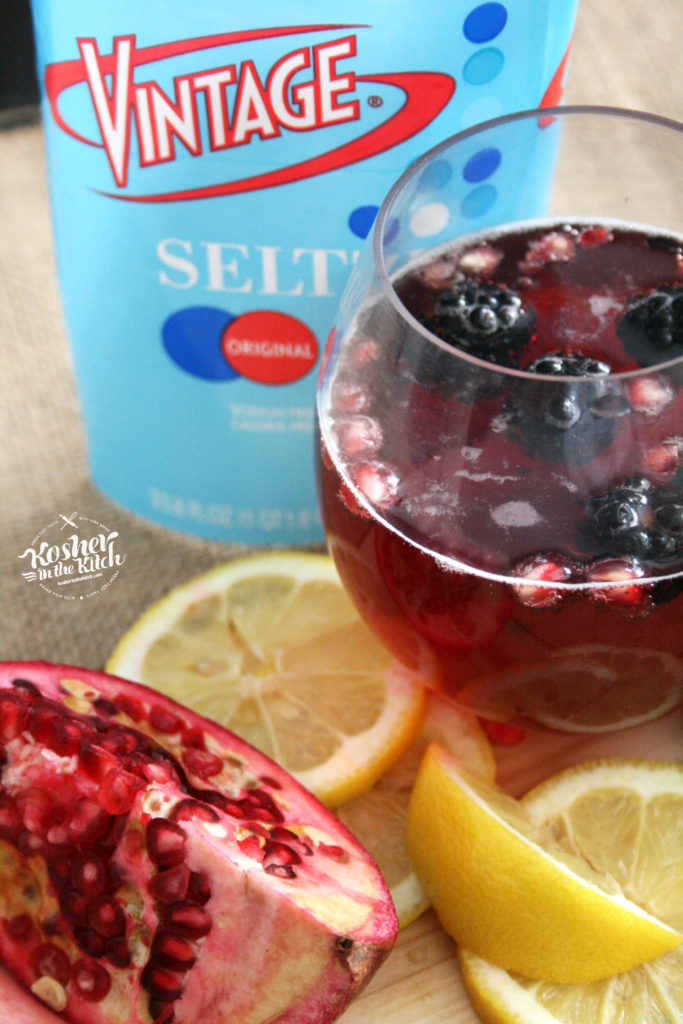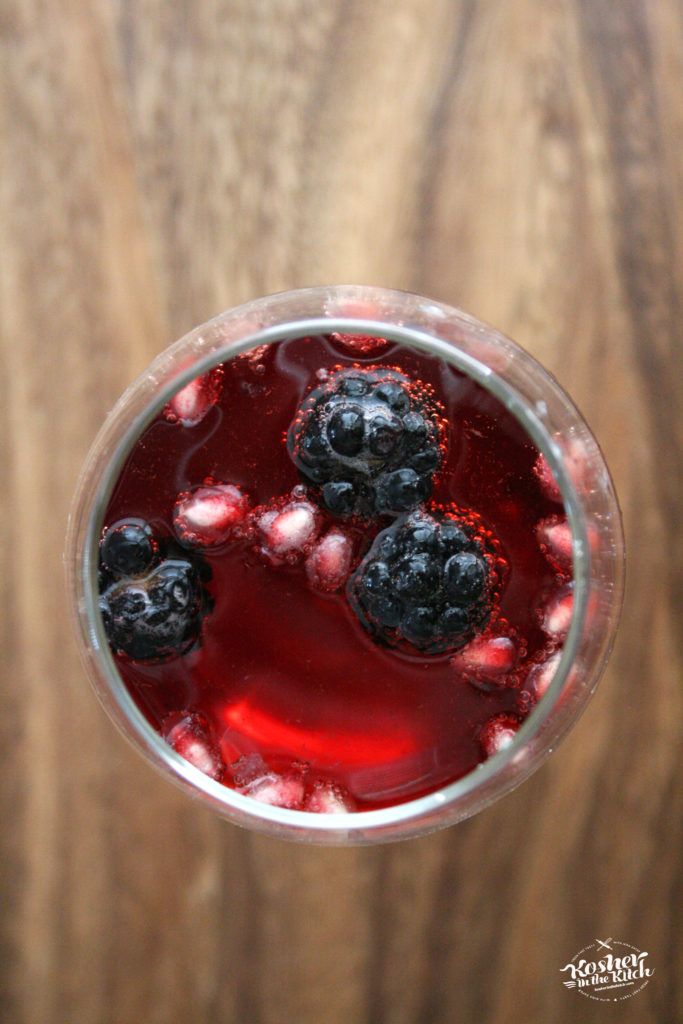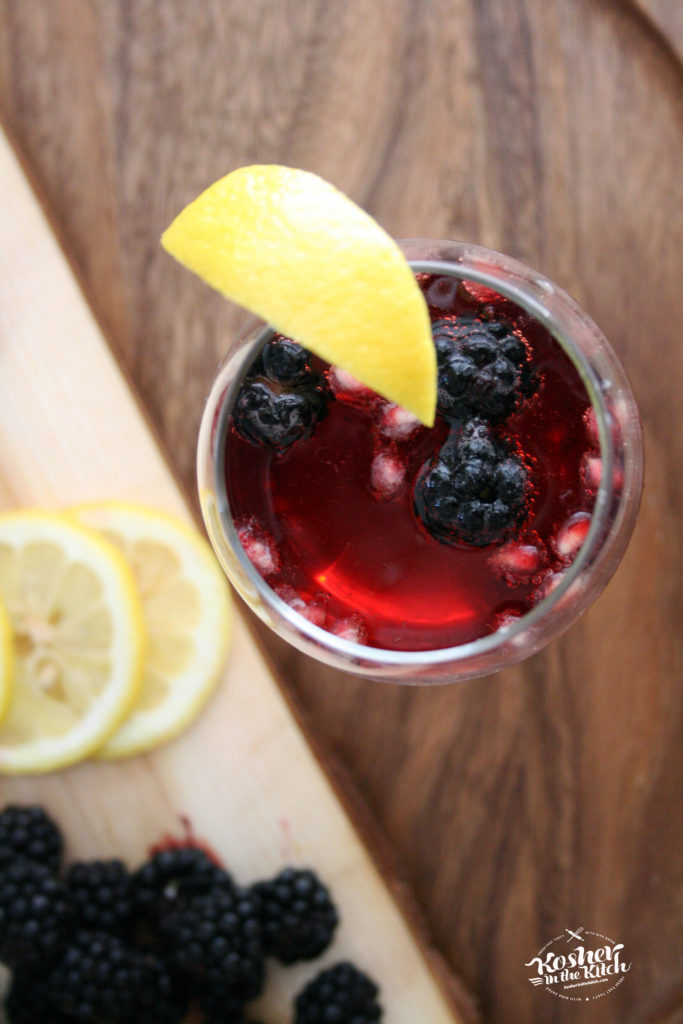 ** This post is sponsored by Vintage Seltzer. Vintage Seltzer & Kosher in the Kitch are collaborating to bring you deliciously easy recipes using Vintage Seltzer for the holidays.