Poached Pears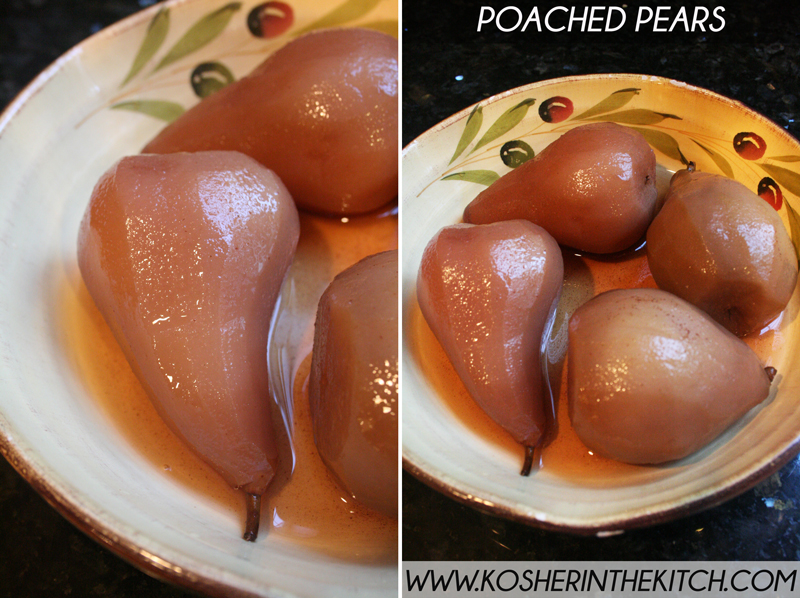 This is my sister Tova's recipe. I spent the weekend at her place and it's no surprise that I walked away with a tasty new recipe from her. It's a quick and easy dessert that is also healthy.
Ingredients:
1 1/4 cup red sweet wine
3 cups of water
6-8 pears, skin peeled
1/2 cup of sugar
1 Tablespoon vanilla extract
Sprinkle of cinnamon (about 1 tsp.)
Directions:
Place all ingredients, besides the pears, in a pot. Bring to boil then place pears in pot and simmer for 45 minutes.
~ Recipe submitted by Nina Safar