Marinated Grilled Tilapia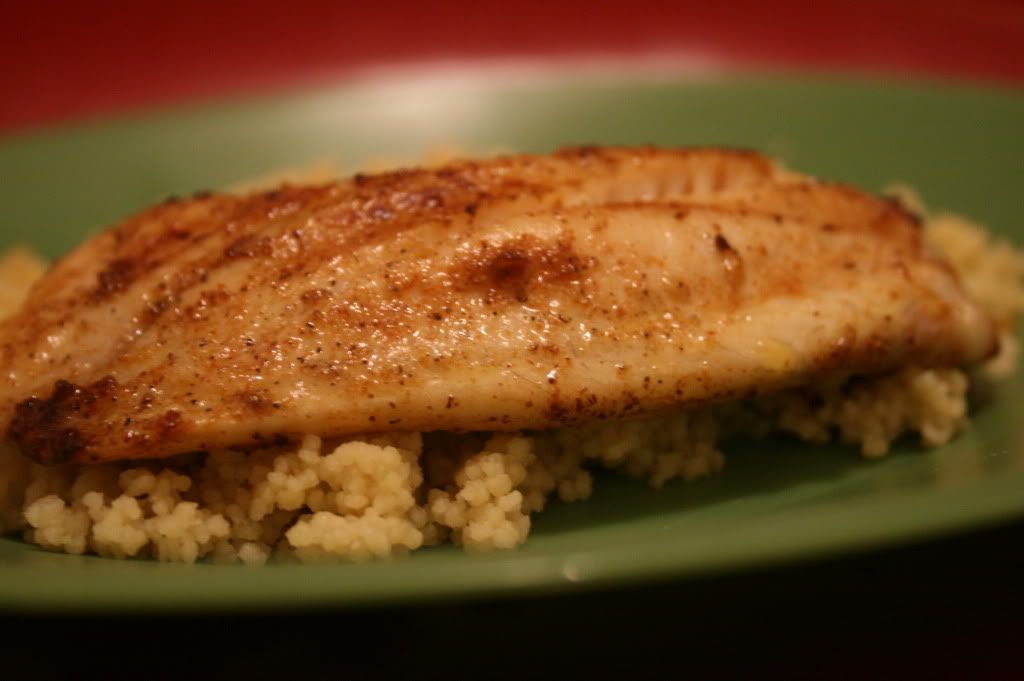 Ingredients:
Tilapia
1/4 cup of olive oil
1 tablespoon of lemon juice
Salt, pepper, paprika, garlic and some chili powder
Directions:
Prepare marinade in a bowl by combining the olive oil, lemon juice and spices. Then place the tilapia in the bowl and let it marinate for about 20 minutes. (you can use this time to prepare the side dish such as couscous or rice and a fresh garden salad) Once it has marinated, place the fillets on a grill pan and cook for about 5 minutes each side. You can serve this with rice, couscous or in a wrap.
~ Recipe submitted by Nina Safar