Grilled Chicken Breasts with Strawberry Salsa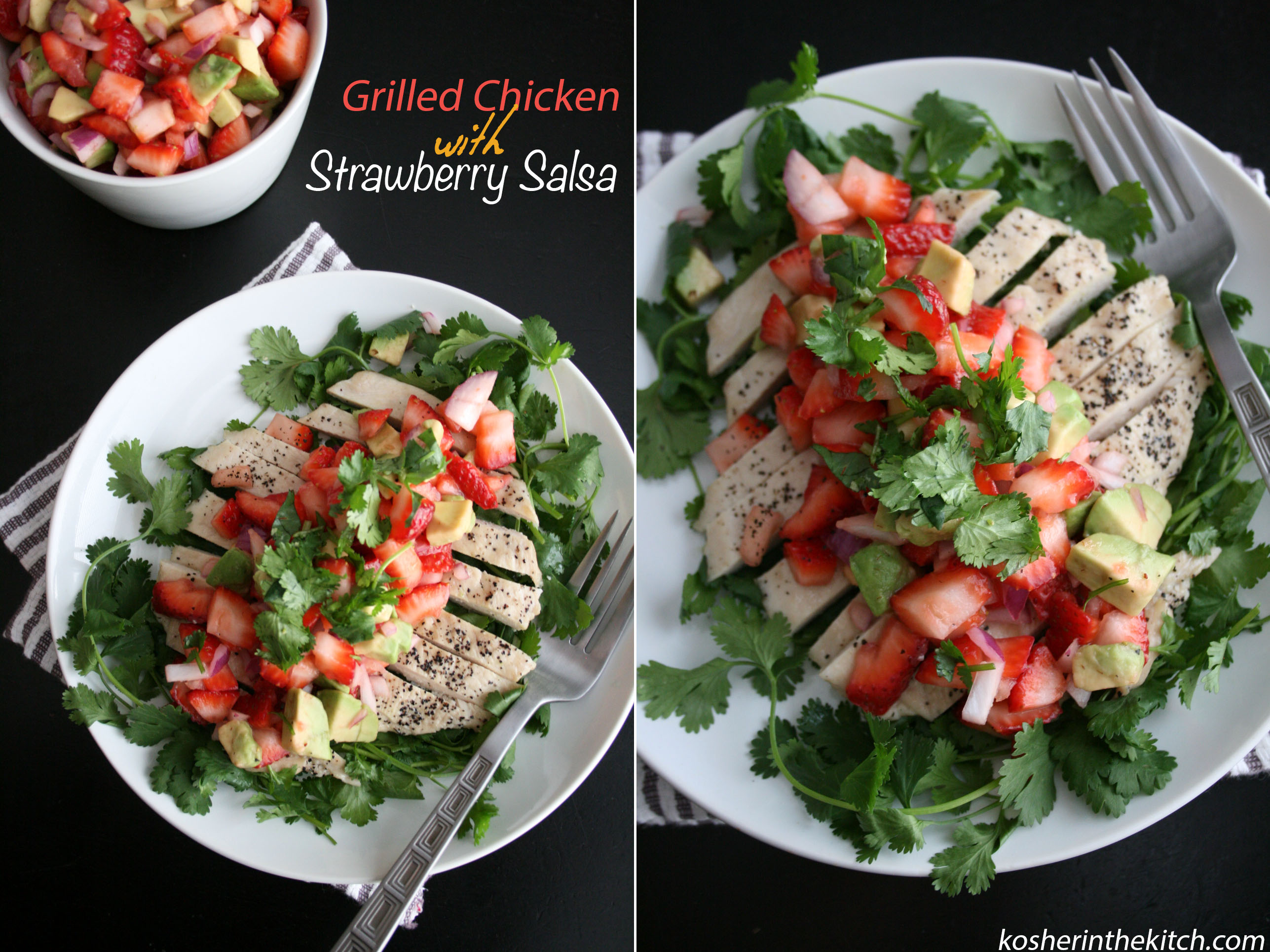 This fresh salsa is a delicious topping to perfectly grilled chicken.
Ingredients:
4 boneless skinless chicken breasts
1 T olive oil
Salt
Pepper
1 pint of strawberries, diced
1 small red onion, diced
1 avocado, diced
Juice of 1 lime
Directions:
Marinate chicken with oil and salt and pepper. Heat a grill pan until hot then cook chicken until no longer pink and cooked through. Serve cooked chicken
with strawberry salsa.
Strawberry Salsa
Combine diced strawberries, avocado and red onion with lime juice. Season with salt and black pepper.
~ Recipe submitted by Nina Safar