Ginger Beef with Zucchini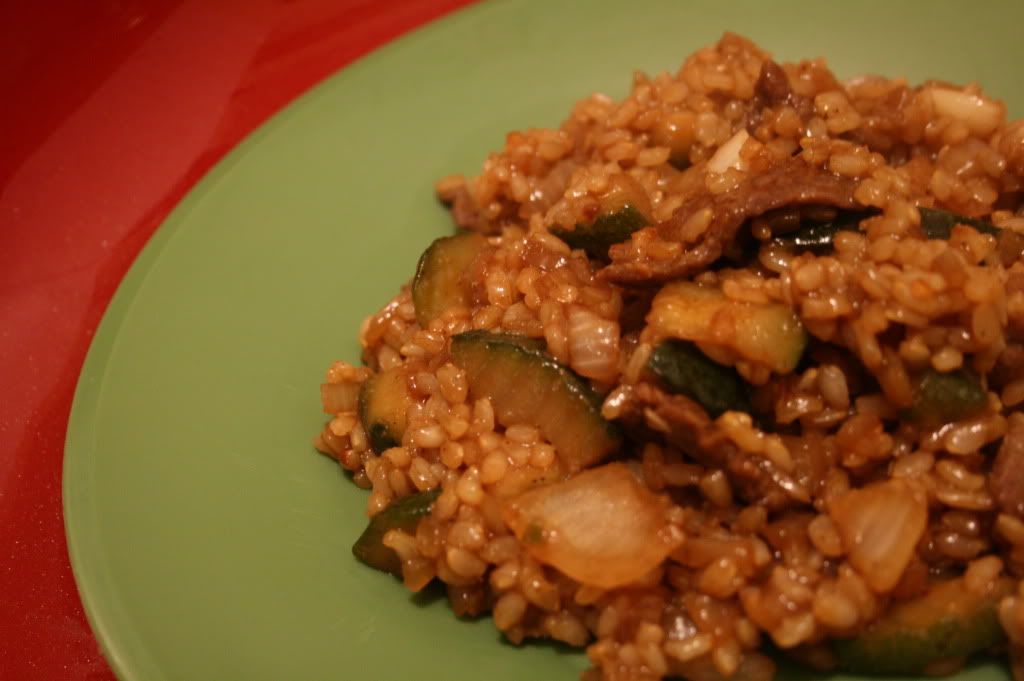 Ingredients:
Pepper steak strips
1 zucchini, diced
1 Onion diced
3 cloves of garlic diced
half cup of sugar
half cup of soy sauce
Spices such as salt, pepper, garlic, paprika, ginger and red pepper flakes
1 cup of rice
2 cups of water
Directions:
Prepare the rice by boiling it with the 2 cups of water. Then combine the sugar and soy sauce in a bowl and place the Pepper steak strips in it. While the steak marinates, saute the onions and garlic. Once golden, add the zucchini. Cook until tender. Then add the strips of steak. Brown the meet until it's no longer red. Season with salt, pepper, garlic, paprika. ginger and some red pepper flakes. (careful not to use too much of the red pepper flakes because it can get really spicy! In fact, if you are serving this to children or you are not a fan of spicy stuff, skip the red pepper flakes) After the meat has cooked with the spices for about 5 minutes, combine with the rice and serve as one dish.
~ Recipe submitted by Nina Safar