Falafel Tacos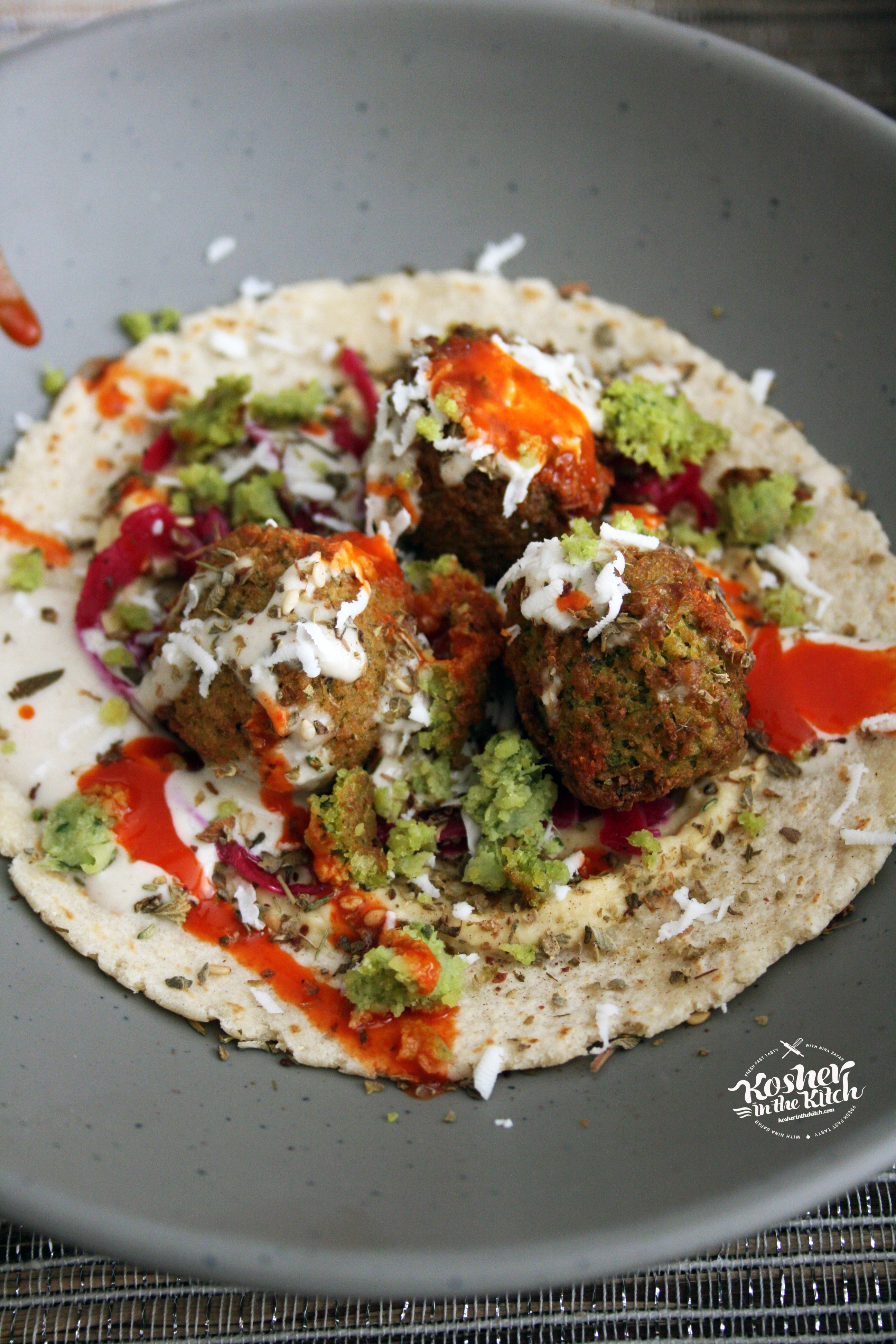 With this dish I finally merged my love for falafel and tacos into one delicious hand held dish. Crispy falafel balls served over soft tortillas with creamy hummus, tahini and zaatar is a match made in foodie heaven. I'm obsessed with tacos and I love a good falafel so this was a mashup I could not resist!
Ingredients for Falafel Tacos
Falafel balls (recipe below)
Small to medium sized soft tortillas or hard tacos shells
Hummus
Shredded purple cabbage
Tahini
Zaatar
Optional: hot sauce for serving
Directions for Falafel Tacos:
Spread hummus over tortilla and top with purple cabbage and falafel balls. Drizzle tahini on top. Season with zaatar spice. Optional: Crumble up falafel balls then garnish tacos with falafel crumbs and add a splash of hot sauce for a nice spicy kick.
** Tips & Tricks: Add Israeli salad and thinly sliced jalapeños to tacos. You can also serve tacos with crumbled feta on top for a dairy dish.
Falafel Balls:
Ingredients for Falafel Balls:
2 1/2 cups garbanzo beans (cooked chickpeas)
1 small bunch parsley (about 1 cup chopped)
1 small bunch cilantro (about 1 cup chopped)
1/2 teaspoon salt
1/4 teaspoon chili powder or cayenne pepper
2 teaspoon cumin
2 tablespoon flour
Directions for Falafel Balls:
Combine ingredients in a food processor until a paste forms. (it's ok if it's slightly chunky that add to the texture of the falafel) The flour is meant to bind the ingredients and hold it together. If it falls apart when frying up add more flour to the batter. Using an ice cream scooper, fry up balls of falafel mixture in a small amount of oil until both sides are lightly browned. (flatten down the ball gently when you flip it over to cook the other side this will create more of a burger shape)